When you think of Crete, you'll often imagine postcard-worthy beaches lapped by coral blue Mediterranean waters, warm orange-hued sunsets and old cobbled streets peppered with local markets selling bric-a-brac – the norm, right? The Palace of Knossos, Elafonisi Beach, Samaria Gorge – this is what the region is best known for, at least, that's what you think it's known for. In actual fact, there are plenty of quirky tales, tips and treasures about Crete that you never knew existed – from untold ancient myths, to healing air and, well, a lot of goats. 
Time to uncover Crete's eclectic history…
Discover Kri Kri Roaming Here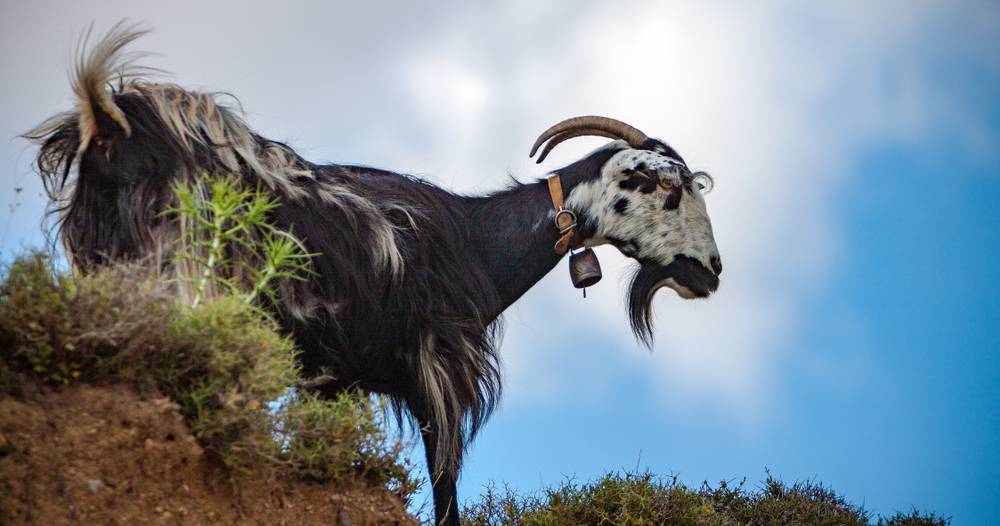 The most famous rare animal in Crete is the wild Cretan Goat, also known as Kri Kri, Agrimi or Cretan Ibex. This beautiful creature once came close to extinction and is now only found on the island of Crete. Most of these goats live in the Samaria Gorge area, with some roaming uninhabited islands.
It's also said, according to Greek mythology, that there are no harmful animals on the island.
It's The Birthplace of Zeus
This one you may have been taught in school if ancient Greek mythology was on the agenda. Legend has it that Zeus, the God of Sky and Thunder, was born in a cave high in the mountains – although there are two caves that claim to be the true birthplace, the Ideon Cave and the Dikteon Cave.
The Most Blue Flag Beaches In Greece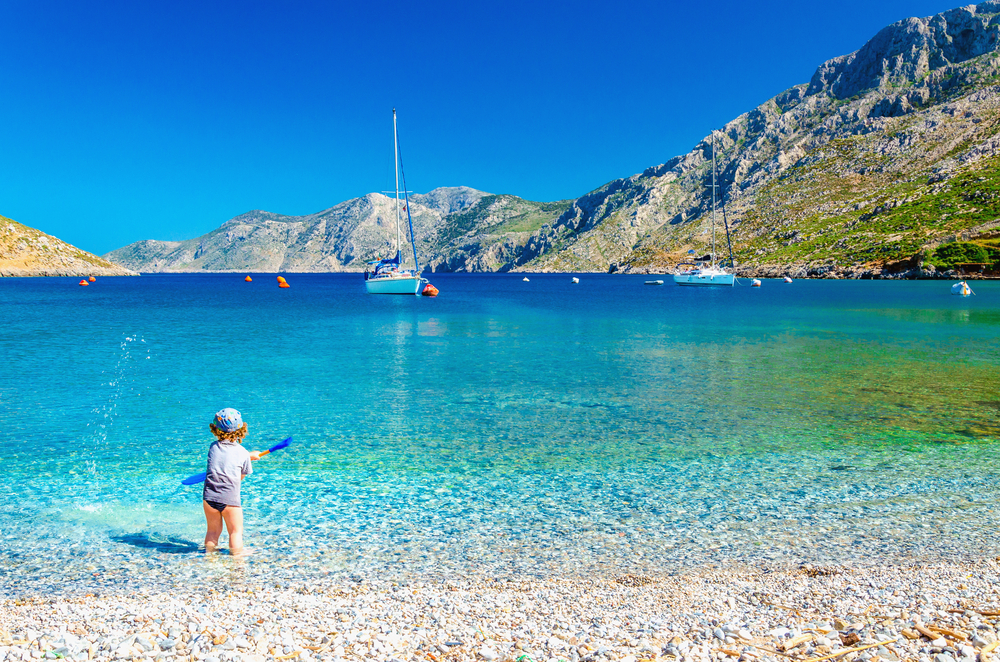 Consider yourself a beach bum? You're in luck, as this beautiful region has the most Blue Flag beaches in all of Greece – well, it is the largest island after all. Grab your bucket and spade and head to one of the 112 sandy stretches that hold the crown.
Perfect for a day out with the kids in Crete.
Take A Deep Breath – It's Good For You
It's believed that the air in Crete has healing powers – and can even perform miracles. This fact was supported by Hippocrates, (a Greek physician of the Age of Pericles and founder of medicine), from his observations and study of the human body.
So, take a deep breath and see what happens…
One Of The Most Mountainous Countries In Europe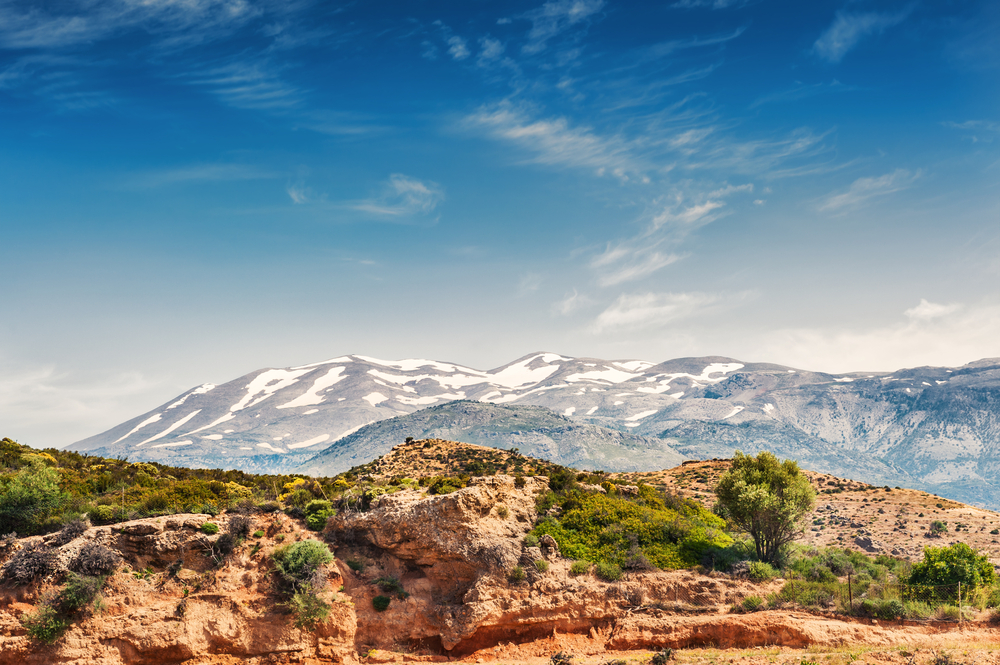 One of Crete's most distinctive features is its enormous mountain ranges, complete with scenic, rugged slopes and snow-capped peaks. The mountains span from one end of the island to the other, with the Dikti, Ida (Psiloritis) and White Mountains ranges among the most popular groups.
Jennifer Aniston's Dad Is From Crete
Friends fan? Did you know that Jennifer Aniston's Father, Anthony Aniston, was actually born in Crete with the name of Antionis Anastasakis? This makes our girl Jen Cretan by birth.
The Island Relies On Olive Oil & Oranges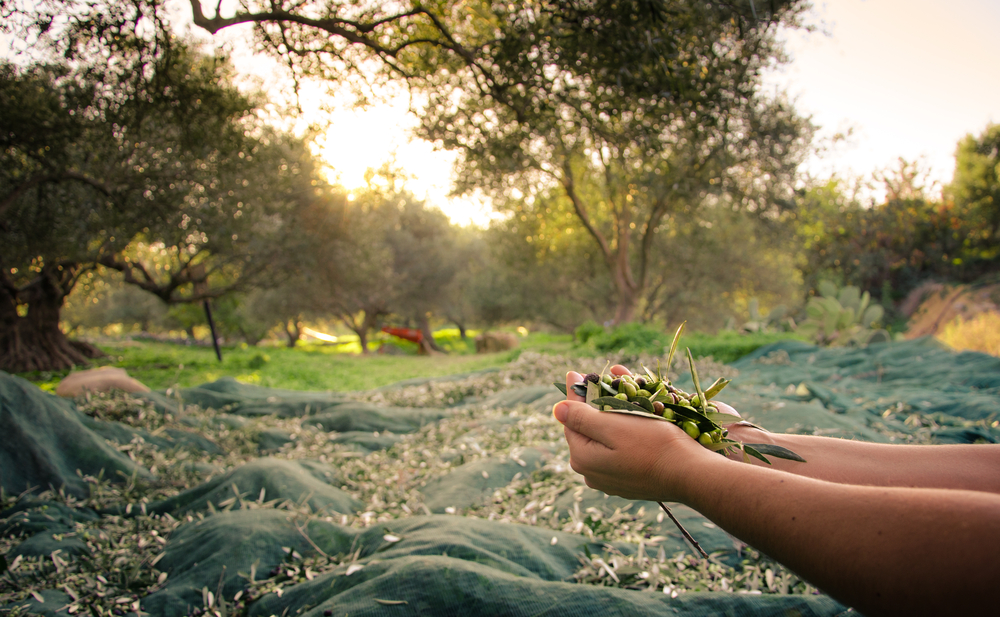 One of the main sources of wealth in Crete is its production of quality virgin olive oil thanks to its enormous amount of olive trees – enough for the average Cretan to consume 30 litres a year! In addition, oranges, grapes, vegetables, cheese, honey and herbs are also important products here.
The Island Is 160 Miles Long
Crowned as Greece's largest island, and the fifth-largest in the Mediterranean, Crete is a whopping 160 miles long. Now that's a lot of coastline to cover…
Joni Mitchell Lived In A Matala Cave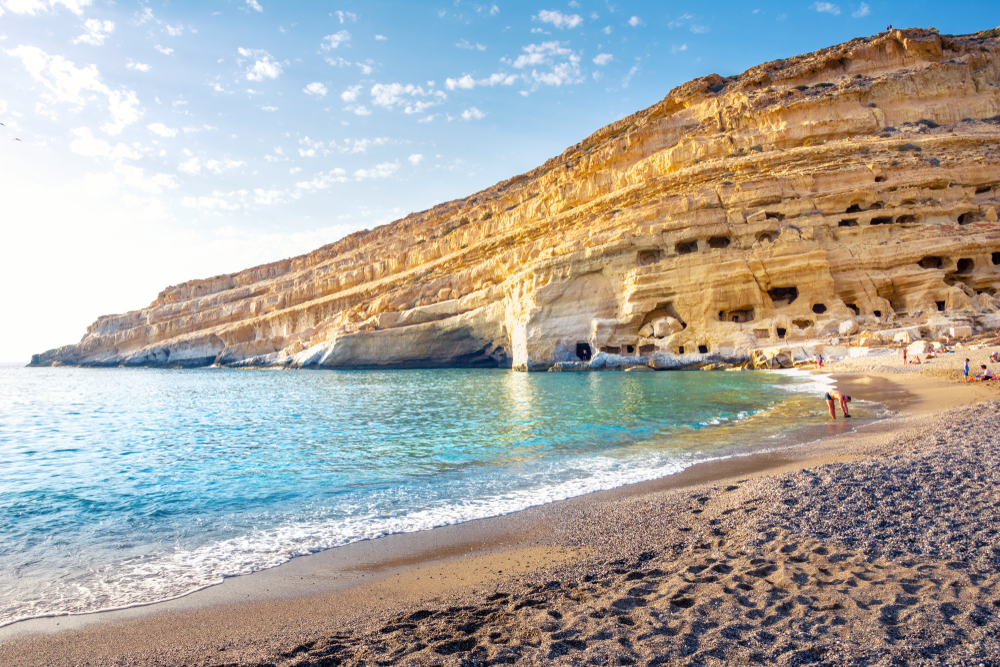 Famous singer and songwriter Roberta Joan "Joni" Mitchell actually lived in the caves of Matala, a sleepy fishing village in Crete, which are carved into a sandstone cliff that overlooked the beach. At the time (in the 1960s), it's said that the area was a hippie enclave. Today you'll find no hippies, but you can explore the quirky caves.
Only Two Rivers Survive The Summer
Many of the rivers in Crete are short and dry up in the summer due to the heat, but Preveli in Rethymnon and Vrisses in Chania, continue to flow all-year-round.
Knossos Is Believed To Be Europe's Oldest City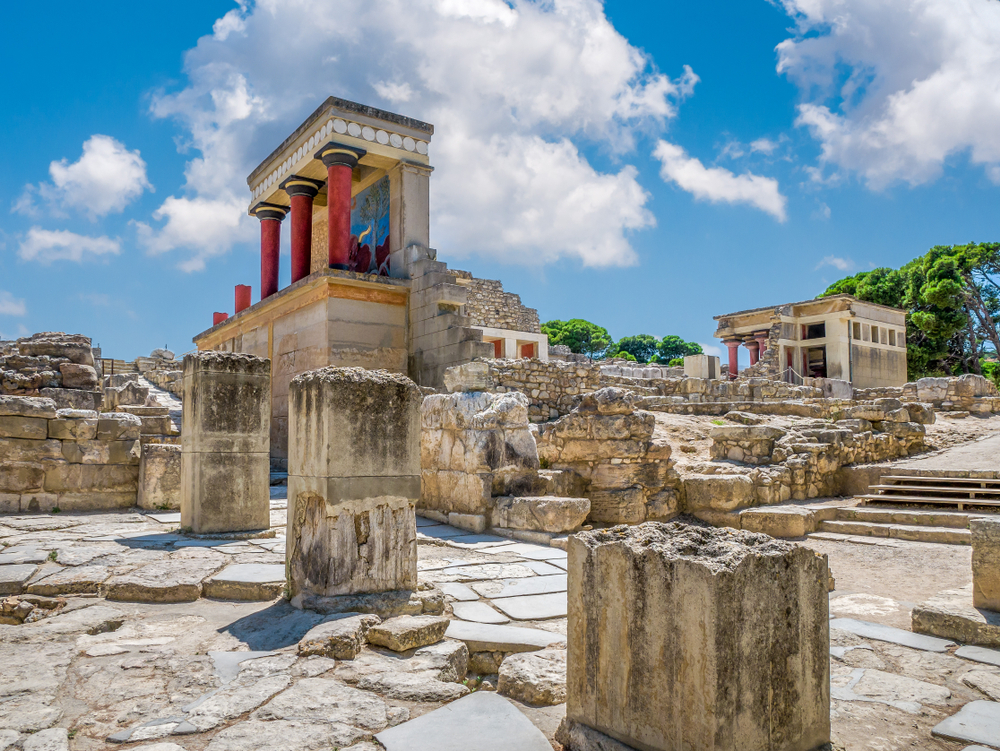 It's pretty cool to be able to say that you've walked the cobbles of the oldest city in Europe. Knossos, which is home to the largest and most visited Bronze Age archaeological site in Greece – The Palace of Knossos – shows evidence of inhabitation over 9,000 years ago. So it should be at the top of your itinerary!
Dwarf Mammoths Used To Roam The Island
While this sounds suspiciously similar to something out of a Game of Thrones episode, Dwarf Mammoths are, or were, actually a real thing. Also known as Mammuthus Creticus or Dwarf Elephant, this now-extinct species was the smallest mammoth that ever existed, with many fossils found on the island of Crete!
---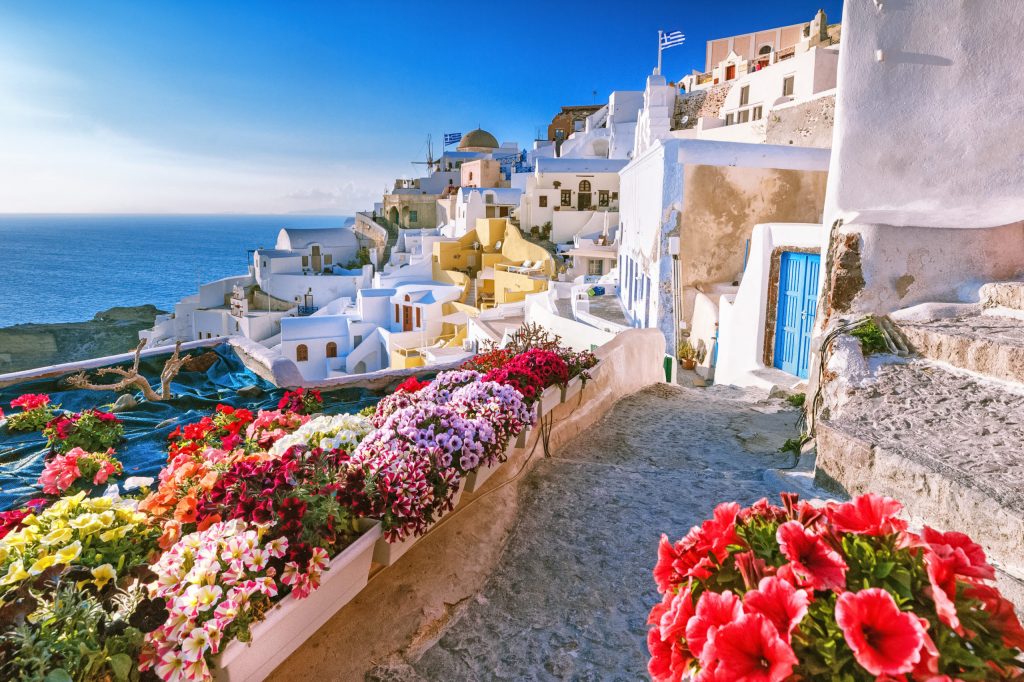 Give Greece a go
Letsgo2 have simplified bespoke premium travel and Greece is a popular choice for those looking for luxury that's a little closer to home.
Let us take you there in style, working with our partners we have crafted some wonderful deals at some of the most luxurious spots in this beautiful part of Europe.