Bermuda's delicate pastel-pink palette makes its beaches some of the most beautiful to visit in the world. While it's easy to mistake this tropical destination for an island in the Caribbean, Bermuda is actually a British territory in the North Atlantic Ocean, with no less than 75 miles of spectacular coastline – that's what we call an ultimate island escape!
We've picked our favourite pink-sand beaches for you to tick off when you travel to this dreamy destination, not to mention the swimming and snorkelling opportunities that come with it…
Horseshoe Bay Beach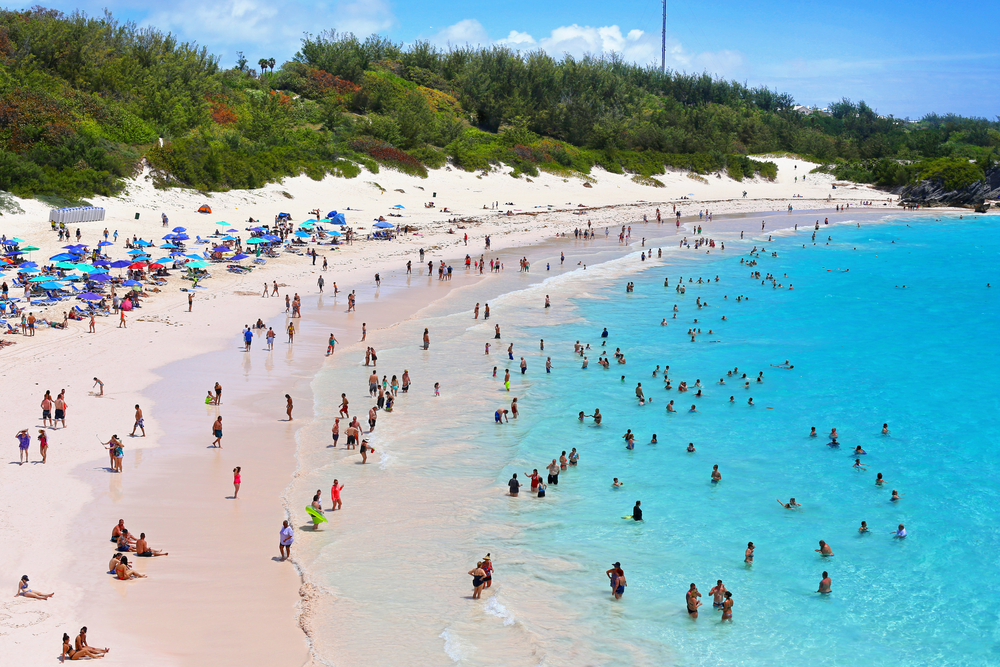 The crown jewel of Bermudian beaches, Horseshoe Bay Beach is simply spectacular. Situated in the parish of Southampton, on the south coast of the main island, this horseshoe-shaped stretch should be the first on your list. Vibrant coral waters lap the beach's pink-hue sands, making it one of the most striking stretches to look at – and to photograph! Popular with locals and tourists alike, this stretch is also home to Port Royal Cove (nicknamed Baby Beach), a sheltered cove with calm waters that are great for children to swim and snorkel in. If you can drag yourself away from the sands, the Horseshoe Bay Beach Café serves up a tasty selection of bites to keep hunger at bay.
Great for: Families
Elbow Beach
If Horseshoe Bay holds the top spot, Elbow Beach Bermuda is next in line when it comes to the island's best beaches. Located a few miles from the capital city of Hamilton, this unique beach has a natural curve to it (like an elbow) and boasts calm, clear waters with a colourful coral reef that juts towards the shoreline. Bluewater Divers located on the beach is where to head if you fancy some splash-worthy watersports, with everything from PADI dive courses to snorkelling equipment available. It's worth noting that part of this beach's pink sands are privately owned, since it stretches towards the Elbow Beach Resort & Spa – but the rest is free for sun-seekers to stroll, sunbathe and snorkel.
Great for: Watersports
Tobacco Bay Beach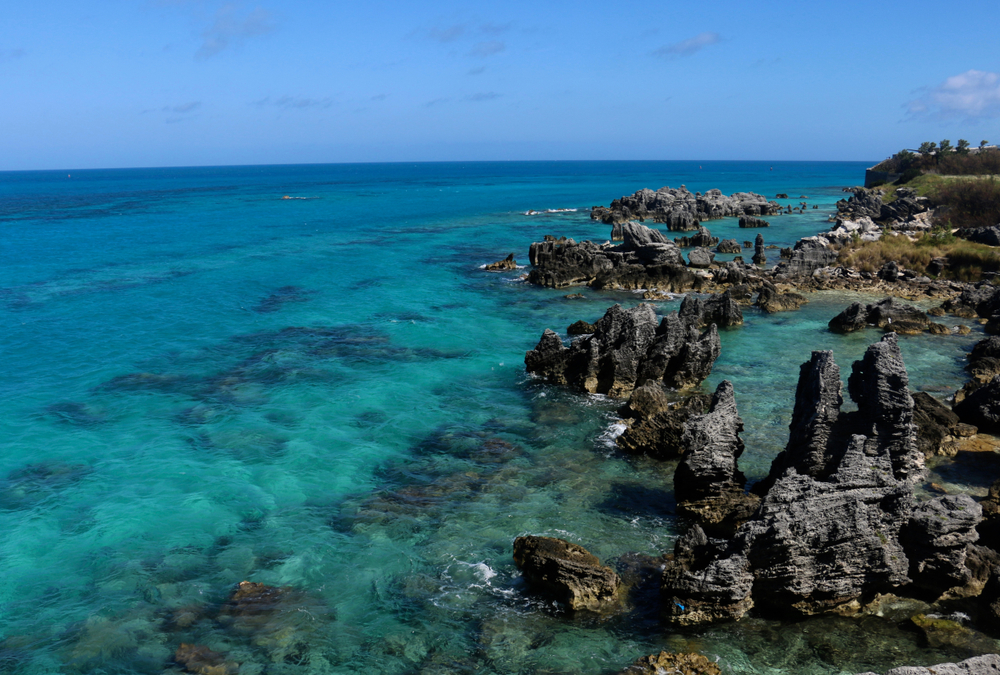 High on the natural beauty hot list, Tobacco Bay Beach combines its colonial-era history with modern day beach facilities to create one of the coolest hangouts on the coast. Upon visiting this beautiful bay (which is also a national park) you'll find unusual rock formations, a shallow lagoon brimming with colourful marine life – including parrotfish, angelfish and grouper – plus a family-friendly restaurant and bar. In the summer months, upbeat events including Tobacco Bay's Bonfire and Bohemia beach party are hosted, complete with live music and a toasty bonfire sure to entertain sand-seekers long after the sun goes down.
Fun fact: Rumour has it Tobacco Bay played an important role in the American War for independence thanks to its involvement in the infamous Gunpowder Plot of 1775; whereby a group of local Bermudians stole 100 barrels of gunpowder and transported them onto ships that were waiting offshore!
Great for: A little bit of everything
Astwood Cove
If you're seeking solitude, Astwood Cove is a slice of paradise situated on the southern shore of Bermuda. This remote bay is somewhat difficult to reach, no thanks to its steep, winding path that leads down to the sands – but those brave enough to navigate it will be rewarded with sheer beauty. A tropical haven surrounded by rugged cliffs, this small patch of sand is like something you'd expect to see in a movie, with panoramic views of turquoise waters that stretch for miles. The best part? You're likely to have this postcard-worthy spot all to yourself.
Great for: Romance
Warwick Long Bay Beach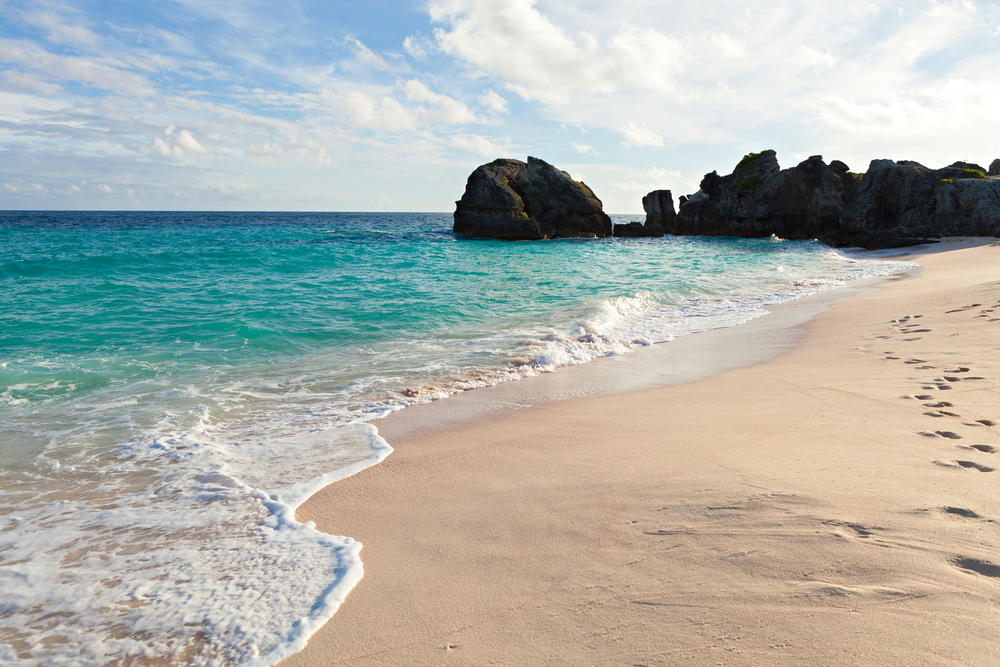 This unspoilt bay is one of the longest (hence its title) and one of the most scenic in Bermuda – making it a double whammy for those wanting to tick-off the island's top spots. Stretching half a mile along Bermuda's South Shore Park in Warwick parish, this beach serves up soft pink sands lined by cedar trees, semi-submerged rocks and inviting turquoise waves – fantastic for those eager to take a dip. You'll find a coral reef just offshore, too, with shallow waters that are teeming with some of the island's popular marine life – perfect for little snorkelers to explore. There are restrooms, a playground and refreshments available during the summer months.
Tucked away just a short walk from Warwick Long Bay Beach is quaint Jobson's Cove – this small inlet fringed by rugged limestone and volcanic rocks is a popular swimming hole in Bermuda, perfect for littlun's that like to explore.
Two beaches for the price of one!
Great for: Explorers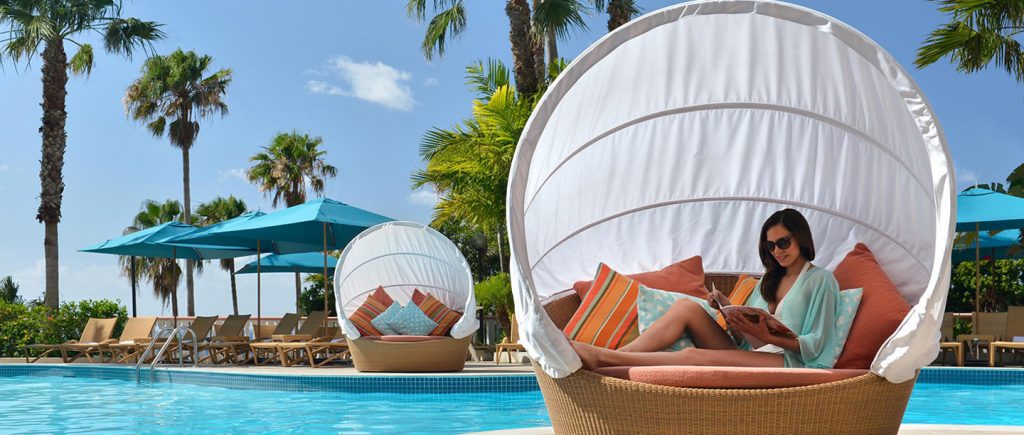 You can be the 'u' in Bermuda
Letsgo2 have simplified bespoke premium travel, finding the very best of Bermuda and can now offer some wonderful preview deals that are not yet available on our website.
Click contact us or call us on +44 208 329 2602.