There's no denying this beautiful island destination is a crowd-pleaser. From its pink-sand beaches to high-end resorts, global cuisine, specialty shopping and unparalleled natural beauty, you won't be able to pull on your Bermuda shorts quick enough once we've rounded up the best things to see and do here. Approximately 21-miles-long and with over 100 additional islands and islets to discover, there's no end to what this tropical holiday spot has to offer…
Get Adventurous Outdoors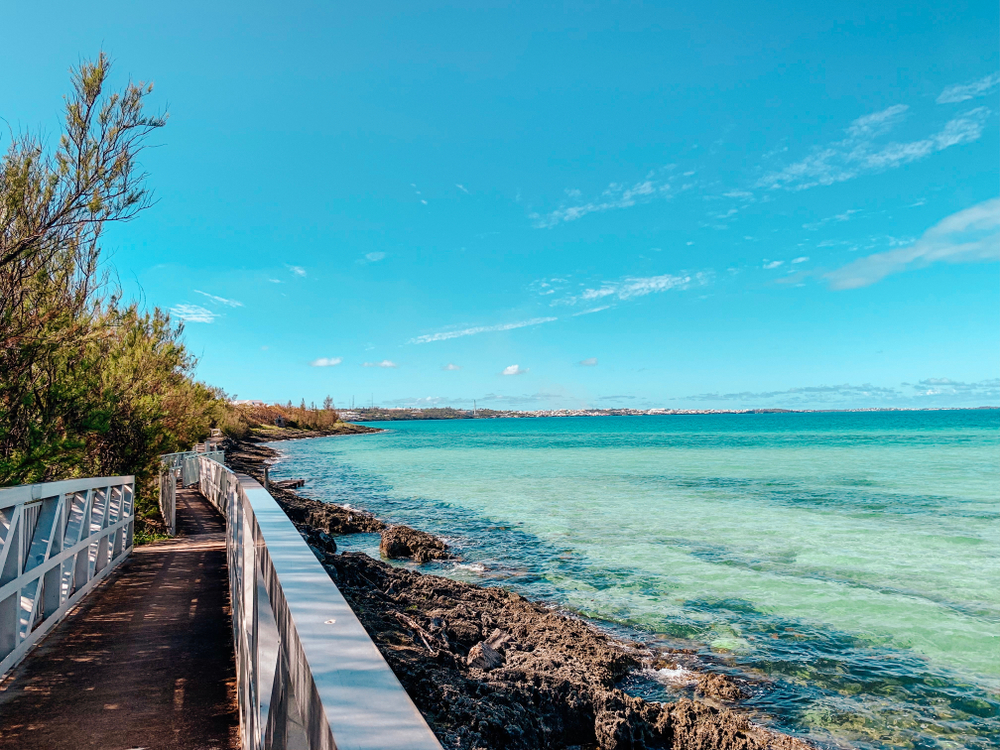 If you consider yourself the adventurous type, there's an abundance of incredible sights, swims and scenic wonders worth uncovering while you're in Bermuda. Known as Tom Moore's Jungle (named after a poet who found inspiration in the area), the Walsingham Nature Reserve and Blue Hole Park makes for a fascinating day of exploration for adults and little ones alike – complete with lush forestry, mangroves, blue swimming grottos and nature trails.
Those who like to soak up the island's scenery on foot (or two wheels) can take on the 18-mile-long Bermuda Railway Trail. Stretching from one end of the island to the other, this abandoned railroad (which served the island from 1931 to 1948) is a great way to discover Bermuda as a whole, passing its beaches, towns, nature reserves, hidden coves and more.
Want to dive a little deeper into Bermuda's natural beauty? There are plenty of deep-sea fishing, sailing, scuba diving and snorkelling opportunities on the island thanks to its dramatic coral reefs and colourful marine life. Many of the hotels can organise excursions for you, but if you want to go it alone, there are several diving centres located on its beautiful beaches – simply head in and prepare for a PADI certificate!
Or, why not put your history hat on and discover the island's ancient Crystal Caves – one of Bermuda's most stunning tourist attractions rumoured to have formed a whopping 1.6 million years ago. Adventure through the awe-inspiring caves and admire the crystalline rock formations that hang from the ceilings over transparent lagoons below, approximately 55ft deep. Since the waters are so clear, you can actually see the bottom! Now that's an excursion to remember.
Browse Boutiques In Hamilton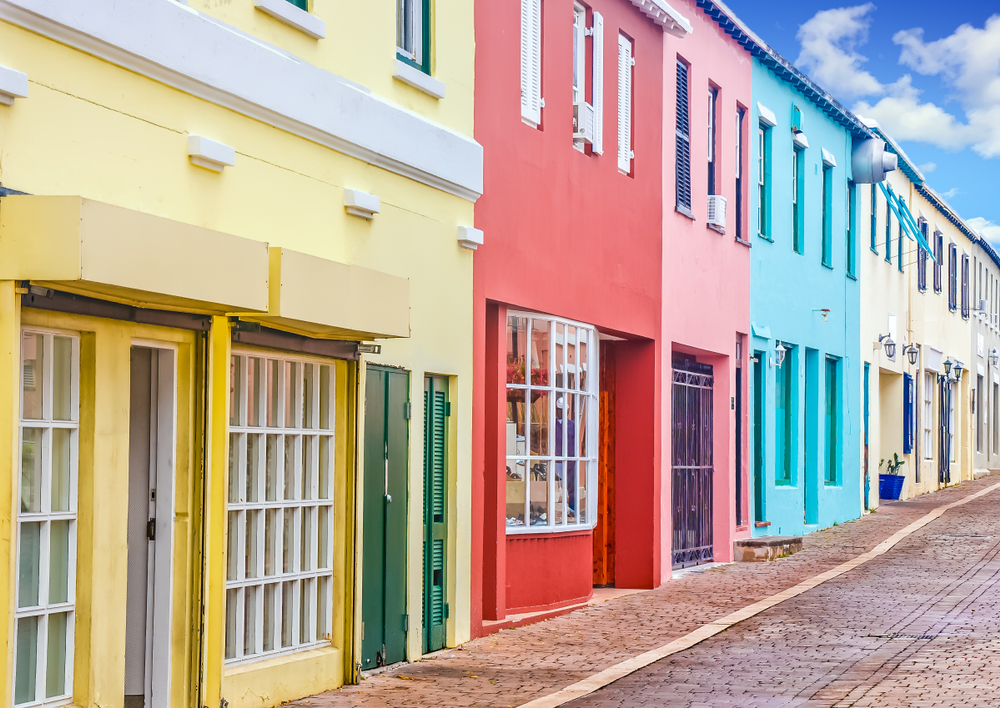 The island's capital of Hamilton plays host to a fantastic shopping scene, whether you're looking for local art, designer fashion, pink-sand jewellery, souvenirs – or you're simply mooching. This atmospheric hub is where you'll find the majority of the island's boutiques and shops, with a mixture of trendy haunts and hole-in-the-wall venues on Front Street. Many of the shops along this waterfront promenade are popular for their local talent; a must-visit (whether you're window shopping or buying) is the Alexandra Mosher Studio Jewellery – an enchanting store where you can find intricate handcrafted pink-sand jewellery – a magical way to remember your stay in Bermuda?
Less robust but equally as pleasing is a shopping trip in St. George's. Lili Bermuda Perfumery is famous for its local fragrances – each said to represent the island's natural beauty – and definitely worth a visit (or a tour) while you're in the area. Or, if you want to seek out some of the big-name department stores recognised in the UK, the best places to head to are around King's Square and Somers Wharf, Water Street.
Uncover Bermuda's History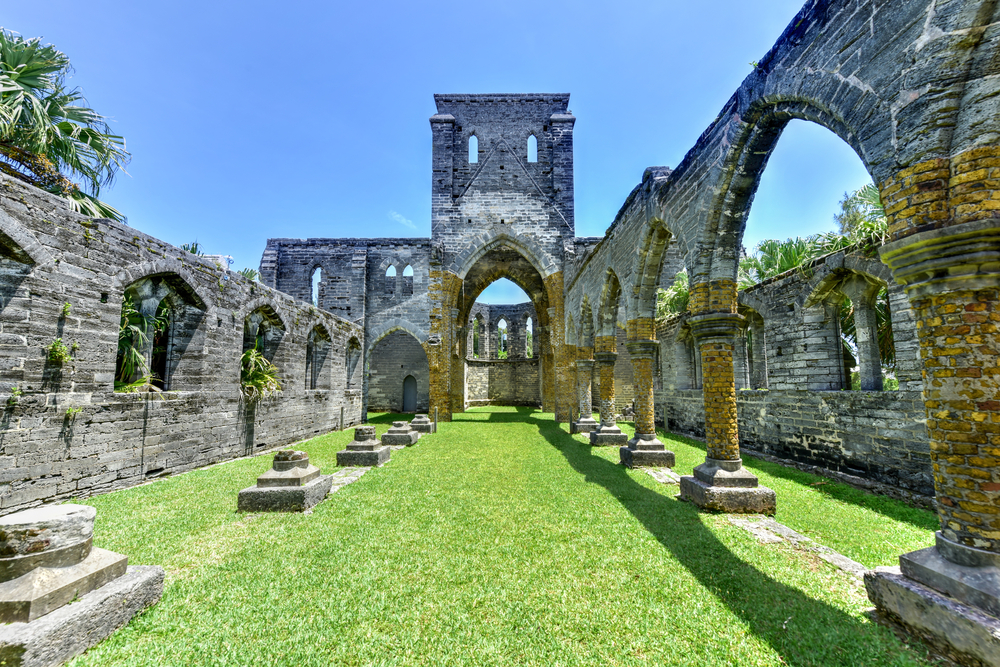 Bermuda is bursting with rich history and culture; from ancient underground caves to UNESCO World Heritage sites, Anglican churches, mysterious shipwrecks, and beyond. If you're eager to find out more about its colourful past, a good place to start is St. George's.
The first European settlers alighted the island in the early 17th century, and many of the colonial buildings remain as they were when they were first built. Now a designated UNESCO World Heritage Site, wander the ageless cobbled streets of St. George's and you'll discover many of the town's iconic historic remnants. The first thing you'll notice is the alluring architecture, including the 400-year-old St. Peter's Church and the olde-worlde buildings that line the streets (most of which are now souvenir shops). Kings Square is the main tourist area in St. George's and is home to notable attractions such as the Town Hall, National Trust Museum and the Bank Of Butterfield – the oldest in Bermuda.
Interestingly, there are also a few replicas and re-enactments to look out for dotted across town, two of which being the Stocks and Pillory, traditionally used for punishing those who committed petty crimes, and the Ducking Stool, another way of punishment used for gossiping women – during the week you can head to the main square at noon for an entertaining (or disturbing?) live re-enactment!
As you wander the town, note the quirky road names that whisper of historic tales too, such as Aunt Peggy's Lane (which references a slave who used to watch over the town from her window). A subtle nod to those that once walked the streets here.
Seafood Or Sandwiches?
From hearty local haunts to fine-dining venues, Bermuda's vibrant gastronomy scene is another reason why you should flock to its island. The food here is as diverse as its history, with a blend of flavours, ingredients and cultural influences taken from British, Caribbean, Native American and Portuguese cooking. Fish is used a LOT in traditional Bermudian dishes, with typical plates including traditional cod breakfast, fish chowder, Bermuda fish cake, the fish sandwich and more – so here's hoping you like the taste of the sea!
In addition to seafood, Bermuda's seasonal fruit also has a huge part to play in its gastronomy – used mostly to satisfy the islander's sweet tooth's! A fine example of its British heritage, Afternoon Tea is a big deal here, so you'll find an abundance of delectable donuts, dollop-worthy jams and finger sandwiches on the menu across Bermuda's hotels and tearooms. For a sarnie with sea views, Gibbs Hill Lighthouse is the place to dine – guests will have to climb a 185-step spiral staircase before soaking up the sights (and the sandwiches) in the highest point in Bermuda, though. Or if you prefer a more Royal affair, the Crown & Anchor at the Hamilton Princess & Beach Club (named after Queen Victoria's daughter, Princess Louise) is a hot spot for high tea, serving up a sophisticated platter of delicious pastries, sandwiches and cakes on three-foot-high silver trays – now that's our kind of portion size!
Where To Visit In Bermuda?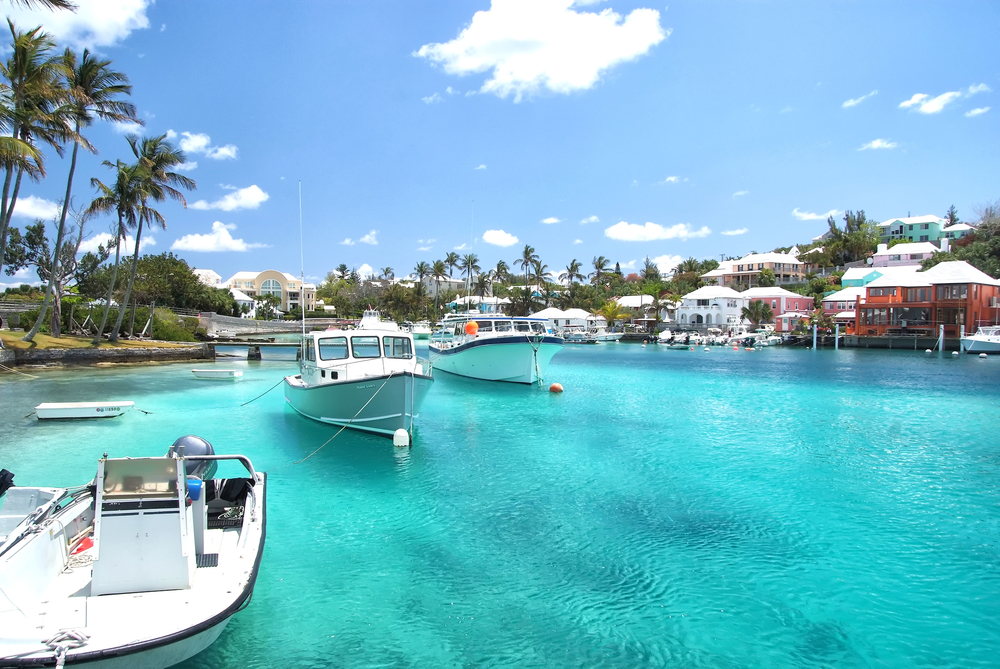 For those that don't already know, Bermuda Island is divided into three regions – West End, East End and Central Bermuda. Between these three destinations you'll find everything you're looking for, whether its knock-out beaches, UNESCO World Heritage Sites, pastel-coloured towns or incredible natural beauty that you're after.
In the East End you'll discover the natural wonders of Tobacco Bay Beach, Bermuda's Crystal Caves, Ferry Reach National Park and, most famously, St. Georges. This centuries-old town and former capital is where to head if history is at the top of your list, thanks to its UNESCO-listed architecture and olde-wolde cobbled alleyways.
The West End is home to one of the island's most popular destinations, the Royal Naval Dockyard. Many visitors flock to this corner for its sightseeing around the cruise ship port (a major outpost for the British navy at the time of America's Independence). A lot of Bermuda's history can be explored in the museum here, too – documenting much of its bygone eras. Beach wise, the beautiful Horseshoe Bay and Warwick Long Bay are situated nearby, along the South Shore – plus a few lesser-known hidden coves worth uncovering, too.
Central Bermuda is home to the island's colourful capital city of Hamilton – a popular hangout for those visiting. Its harbour town offers an air of sophistication, with trendy restaurants and bars, chic shopping streets and the cosmopolitan Downtown area of Front Street. Contrasting this vibrant city, however, you'll find lush parks and gardens nearby offering a tranquil escape from the hub of activity along the waterfront.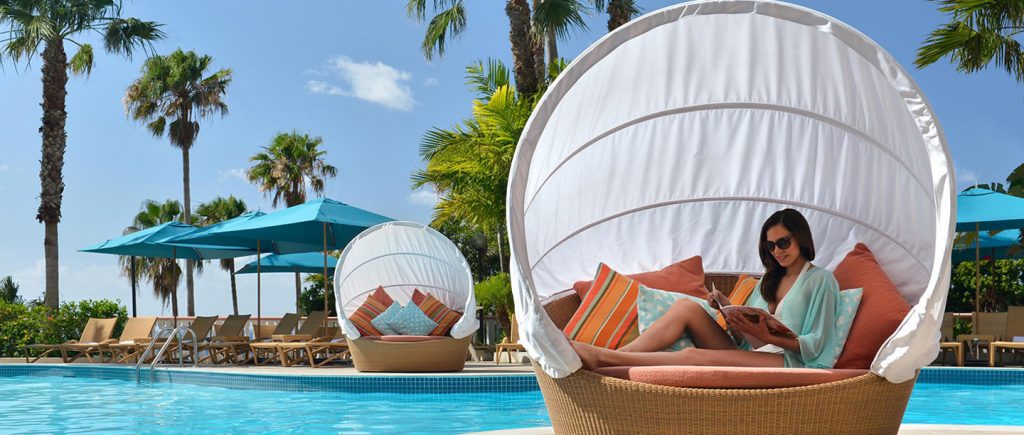 You can be the 'u' in Bermuda
Letsgo2 have simplified bespoke premium travel, finding the very best of Bermuda and can now offer some wonderful preview deals that are not yet available on our website.
Click contact us or call us on +44 208 329 2602.