Despite being the capital of the UAE, Abu Dhabi is often overlooked by its glitzy next-door neighbour, Dubai – but things are changing.  Home to the F1 Abu Dhabi Grand Prix, Sheikh Zayed Grand Mosque, Louvre Abu Dhabi, Yas Marina and more, there's never been a better time to experience all this Middle East jewel has to offer.
So without further ado, we've rounded up 6 reasons to visit Dubai's quieter, yet equally fabulous neighbour.
Amazing Beaches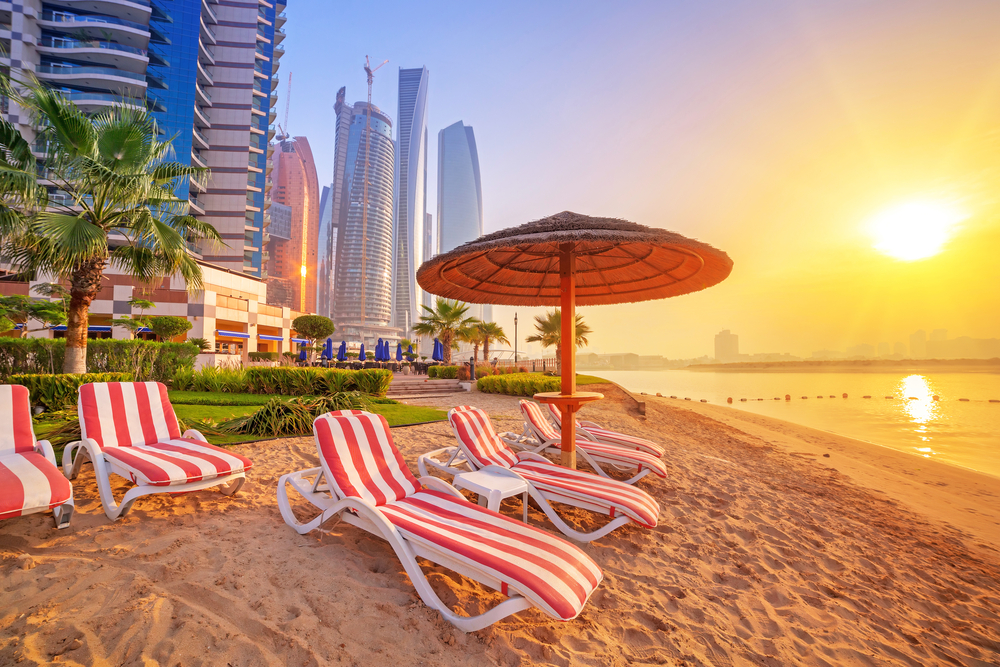 Abu Dhabi is a really attractive city – you've got the iconic shimmering skyscraper skyline surrounded by white palm-lined beaches and crystal-clear waters.  With growth in mind from the very start, the city is easy to navigate and traffic flows freely.  A highlight is The Corniche, a seaside promenade that runs from the city centre to the Arabian Gulf Sea, where locals go to jog, skate, cycle, or simply people-watch. The Blue Flag Corniche Beach is a hot spot for sun-worshippers (be sure to head there early to bag a sun-lounger and parasol), while the Saadiyat Public Beach, National Riviera Beach and Yas Beach are also solid crowd-pleasers – with watersports, beach clubs and cabanas aplenty.
Royal-Worthy Hotels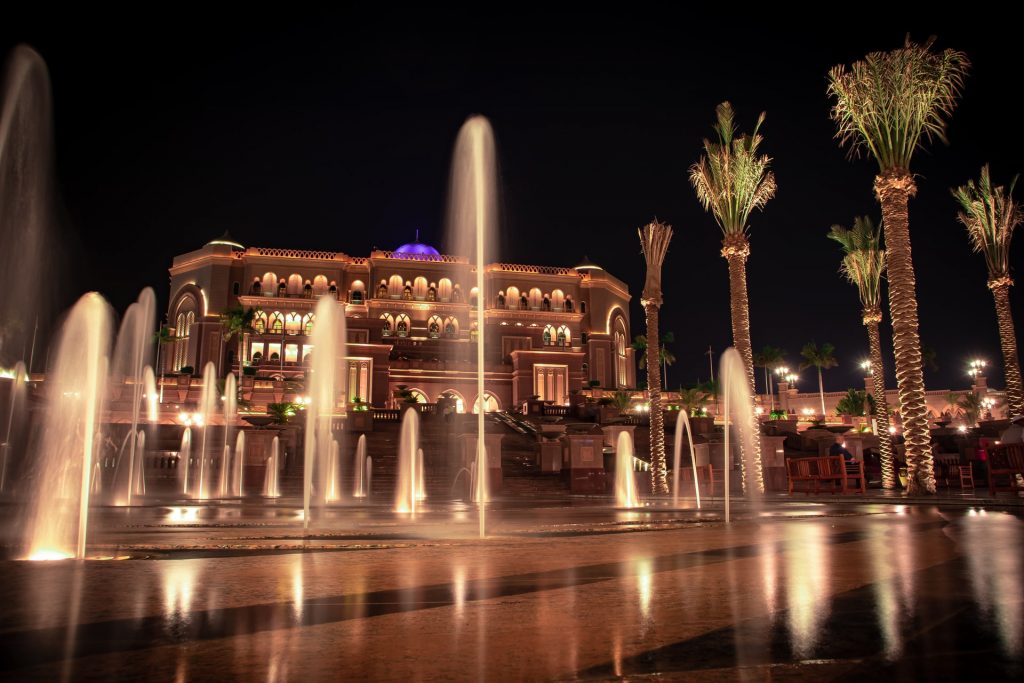 Abu Dhabi has its fair share of spectacular architecture, many of which feature the city's extravagant hotels. Take, for example, the Emirates Palace (a hotel that's a tourist attraction in its own right); this luxury seven-star complex is known as the most expensive in the world to build – and it's easy to see why. A few noteworthy features include a private beach, marina and bay, a 1,000-hectare park, an indulgent 1,500-square-metre spa, 85-hectares of tranquil gardens to stroll, a 60-metre-high atrium complete with a 22-carat golf leaf for décor, 14 high-end restaurants, royal-worthy suites and much, much, much more. It even serves 24k Gold Flaked Cappuccinos – now that's worth waking up for! We're not suggesting you stay at this particular hotel, but to be within its presence is by far enough in our eyes.
World-Famous Attractions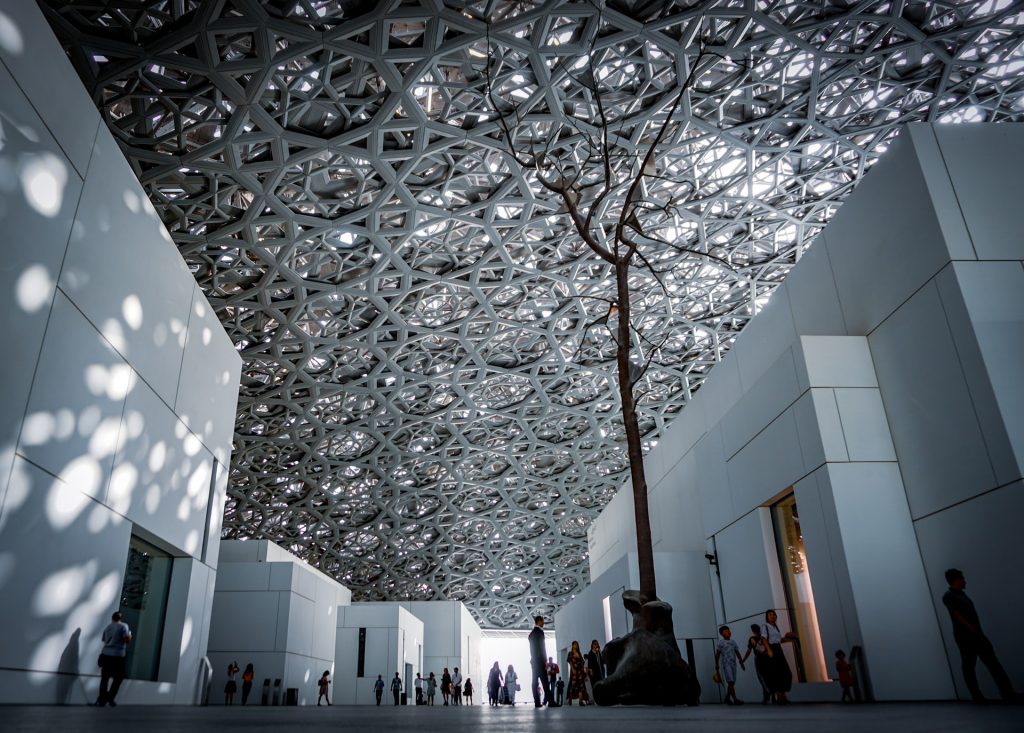 Abu Dhabi plays host to a wide variety of world-famous attractions that are guaranteed to wow.
Ferrari World – it's the largest indoor theme park in the world, home to the fastest rollercoaster in the world – a double whammy sure to satisfy adventure-lovers. Expect a thrill-seeking blend of rides and attractions sure to entertain little racers, and big ones alike!
The Louvre Abu Dhabi – located in the heart of the Saadiyat Cultural District is the world's second Louvre. Culture vultures will discover works of art and civilisation at this museum gallery (which is an archaeological wonder in itself) including historical, cultural and sociological significance from ancient times to present day. Even if you don't like art and culture it's worth a visit, this £1 billion extraordinary dome structure appears almost elevated atop white buildings, surrounded by a twinkling pool.
Yas Marina Circuit – this ultramodern track originally built to host the Formula 1 Grand Prix in 2009, is now one of the city's most iconic spectacles. Located next to beautiful Yas Marina, this incredible venue boasts year-round motorsports events including Yas Track Nights – so it's a must-visit if you've got a need for speed. Observe in one of the five spectator stands or chill out on the banks of Abu Dhabi Hill.
Yas Mall – If you're a shopaholic, you've come to the right place. This city-sized mall will dazzle with its shopping, dining and entertainment facilities in the heart of Yas Island – not to mention its first-class architecture. With 370 shops, 60 restaurants, 20 state-of-the-art cinemas and a direct link to Ferrari World, you're guaranteed to be here all day!
A Nature Lovers Paradise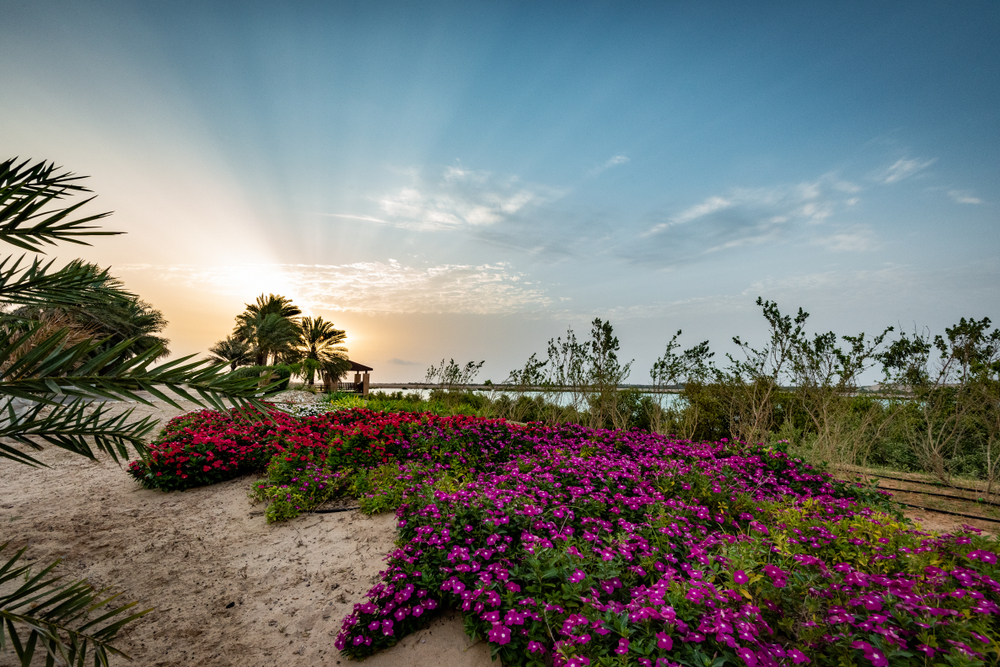 An unlikely claim, we know, but Abu Dhabi's island environment is still largely untouched. You can take a guided kayak tour of Abu Dhabi's mangrove forests, or alternatively, explore Sir Bani Yas Island (formerly the private nature reserve of the late ruler and UAE founder Sheikh Zayed bin Sultan Al Nahyan) – which is home to a safari with 10,000 free-roaming wild animals, including cheetahs!
Tantalising Food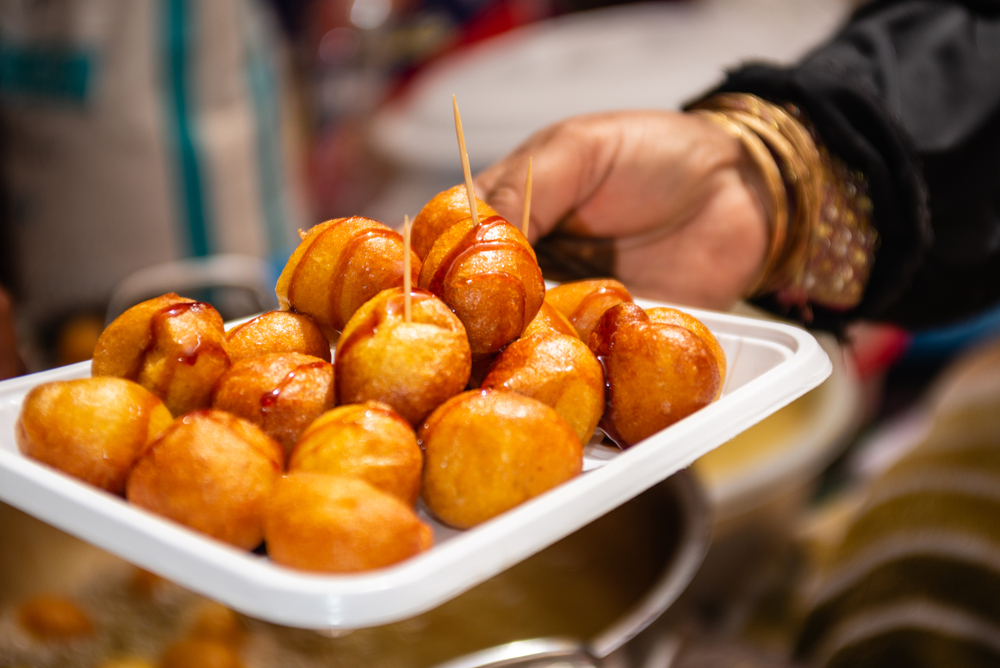 The Emirati cuisine is exotic, as you'd expect it to be in the Middle East, but you can find everything here from pizza to the national dish, Khuzi. Meat, fish and rice are staple foods here with Lamb and Mutton being the most favoured meats, usually washed down with a flavoured tea (usually cardamom, saffron or mint infused). If you want to eat like a local, dishes such as Khuzi (roasted lamb or mutton atop spicy rice), Al Harees (a one-pot dish of soaked wheat and your choice of meat with seasoning and vegetables), Stuffed Camel (a camel stuffed with lamb, that's stuffed with chicken, that's stuffed with eggs or fish – Russian dolls spring to mind!), and Luqaimat (a popular Emirati dessert of sweet dumplings soaked in sticky date syrup) are what you can expect to find on many of the city's menus. 
The Sun-baked Desert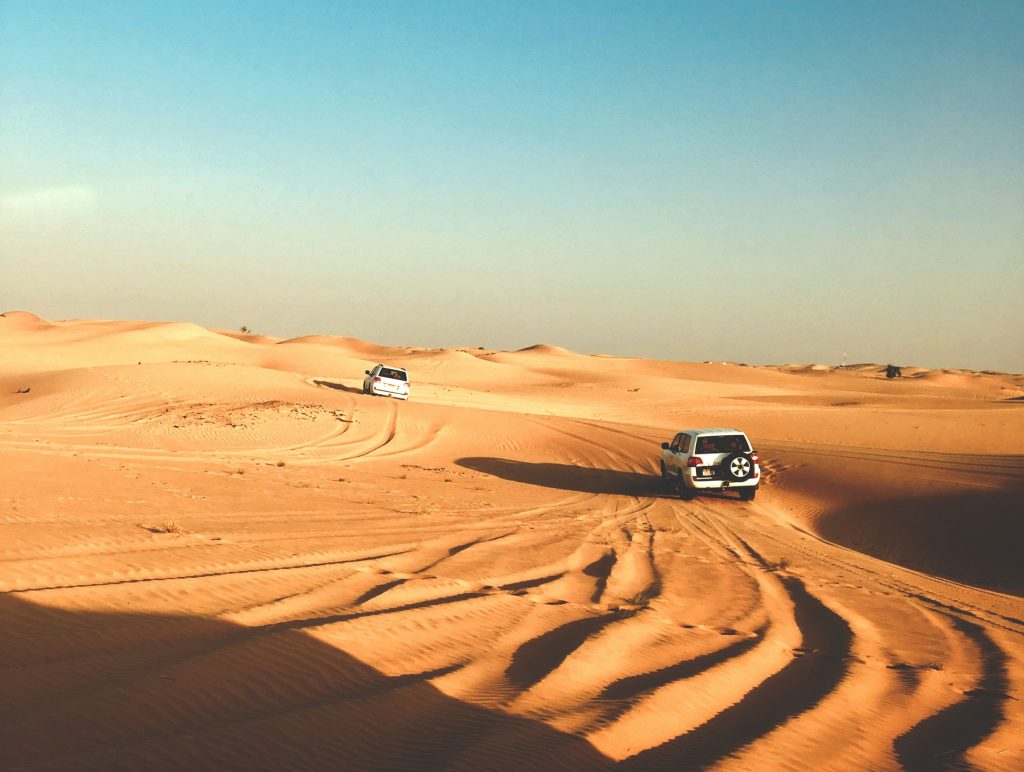 Stating the obvious, we know, but the desert backdrop is a major draw for visitors to the UAE. Not only is it popular for its incredible shelving landscapes, but also for a multitude of thrill-seeking activities you can get stuck into on the sands. We're talking 4×4 desert safari tours, dune bashing, sand boarding, quad biking, camel riding and much more. Better still, why not round up a day of adventure with a desert BBQ underneath the stars?
Visiting this incredible destination on a budget? Don't worry, we've also highlighted some of the best things you can see and do in Abu Dhabi for free – so you won't need to worry about your wallet.