The Emirates are renowned for their luxury resorts and 5-star experiences, which usually come with a first-class price tag to match! However, the UAE capital of Abu Dhabi has a host of exceptional places to visit that are a little kinder to your credit card. 
Whether you're on a budget, or simply looking for some ideas to fill up your itinerary, our guide of the top 7 free things to do in Abu Dhabi is sure to inspire…
Admire The Sheikh Zayed Grand Mosque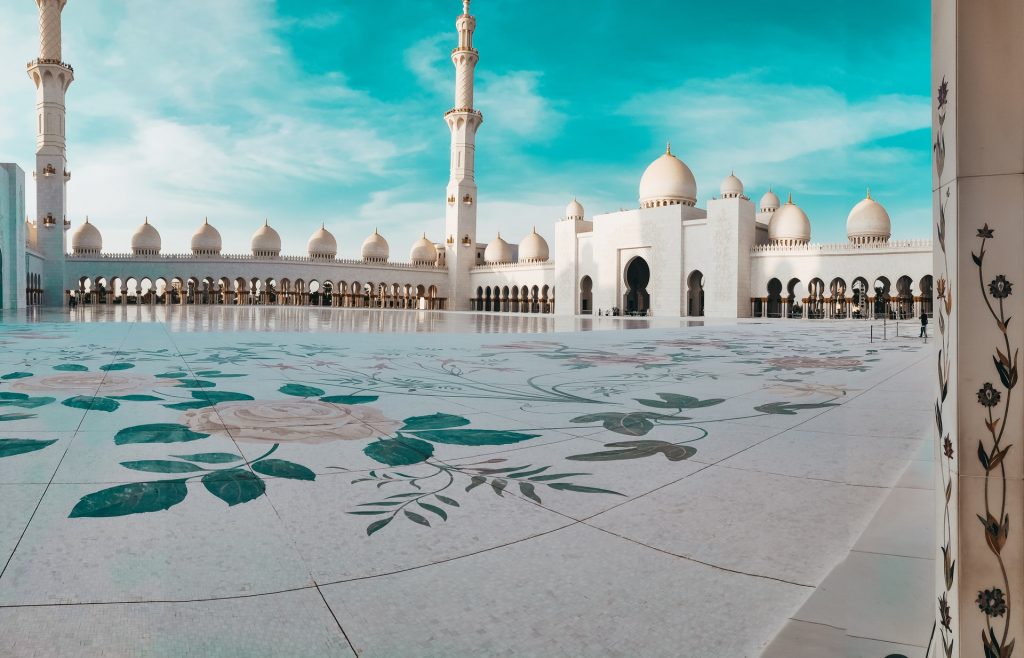 Recently, the Sheikh Zayed Grand Mosque was rated second in Trip Advisor's World's Top 25 Landmarks list. One of the world's largest mosques (and certainly the largest in the country), this gleaming marble wonder rises majestically out of the desert. Not only is it free to enter, but guided tours are also free of charge.
Opening times are 9:00 to 22:00 Saturday – Thursday and 16:30 to 22:00 on Fridays.  
See Al Jahili Fort
This picturesque fort is one of the largest in the UAE and was built in the late 19th century, but luckily for us, it remains beautifully preserved today. The building itself is a masterpiece of traditional Arabian architecture, surrounded by a large courtyard and beautiful landscaped gardens worth a saunter.  There's also a small exhibition of photographs from British explorer Sir Wilfred Thesiger from his mid-century crossings of the Empty Desert – fascinating for the history buffs among us.
Visit Emirates Palace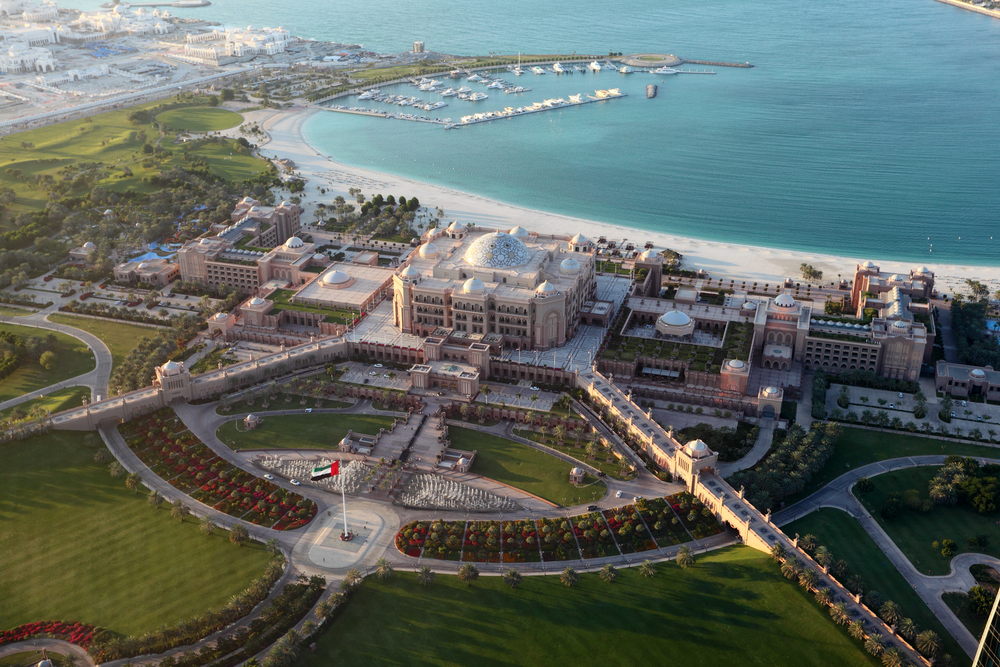 Abu Dhabi's most iconic hotel is also crowned as the biggest in the Arabian Gulf, making it a tourist attraction in it's own right.  Occasionally it hosts art exhibitions, concerts and so on, and the gardens and fountains are very pleasant. It's also home to the Barakat Gallery, which is filled with ancient artefacts and art from China, Africa, Egypt and Rome – the kind of things you imagine Indiana Jones might find!
Stroll Along The Corniche
This 8km-long promenade is a favourite with locals and tourists alike. On one side you've got impressive architecture and on the other, beautiful sandy beaches. Stop for a photo op alongside a marvel of modern engineering, the Capital Gate skyscraper (also known as the Leaning Tower of Abu Dhabi). You can walk all the way to the atmospheric marina, pausing for a picnic and perhaps a dip in the ocean along the way.
Admire The Greenery At Al Ain Oasis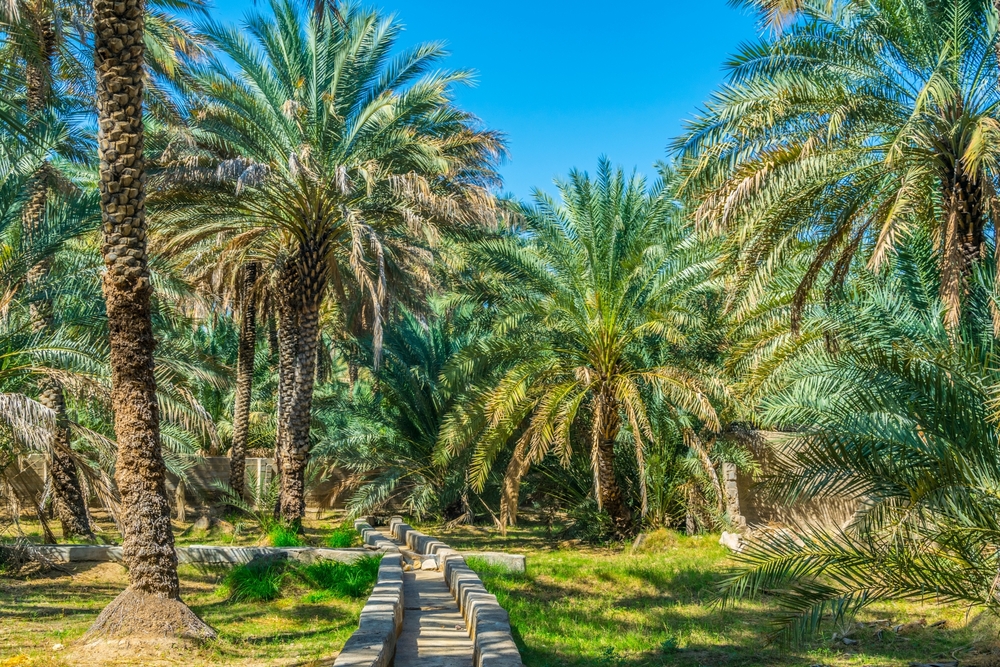 Filled with date palm plantations (many of which are working farms), is this refreshing green haven in the heart of Al Ain city. Crowned as a UNESCO World Heritage Site since 2011 and stretching 1,200 hectares, this oasis is a must-visit while in Abu Dhabi. Wander along shady walkways for a welcome change of scenery from the dry, desert landscapes and explore the ancient underground irrigation system, which delivers water to the UAE's farms, plants and wildlife. 
Visit The City Of The Future
Sci-fi fans, rejoice. This isn't yet a tourist hot spot (there are no guides, no crowds, no souvenir kiosks) but if you're interested in sustainable technologies and enjoy imagining what the future might look like, Masdar City is a fascinating place to visit. Designed to be the world's most eco-friendly city (with zero-carbon and zero-waste), everything here is powered entirely by renewable energy. Protruding out between terracotta walls you can admire innovative state-of-the-art buildings, guaranteed to make you feel as though you're in a 'Back To The Future' movie. Masdar City is located close to Abu Dhabi airport, so it's a good place to drop by before flying home. It's still in its infancy (more of a village, than a city), but continued growth and development will see the arrival of plenty more attractions.
Learn A New Craft At Abu Dhabi Heritage Village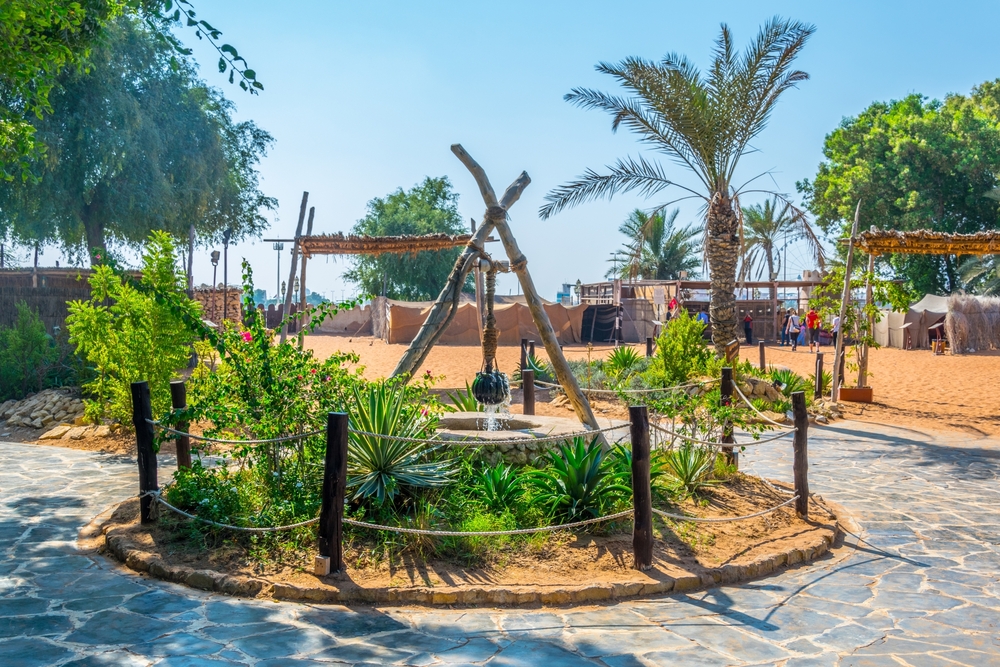 Located just off the Corniche, the Abu Dhabi Heritage Village is a great place to drop in as you're walking by. This open-air reconstruction of a traditional oasis desert village allows visitors to experience a pre-modernized Abu Dhabi, featuring all of the traditional aspects of the desert way of life. There are workshops where you can watch artisans at their craft, such as weaving, glass blowing and pottery – and if you're lucky, give it a go for yourself!