---
OUR GUIDE
Abu Dhabi
---
This twinkling jewel in the Middle East is a treasure trove of astonishing architecture, panoramic landscapes, cultural landmarks and cosmopolitan vibes – all bundled into one. Crowned as the capital of the UAE – and the second-most populous city – Abu Dhabi serves up a never-ending list of entertainment and attractions, guaranteed to keep visitors coming back for more. Head to this hot spot on the Persian Gulf and plan a holiday that's as laid-back or faced-paced as you wish – whether you prefer leisurely days spent on the sun-baked sands or thrill-seeking adventures that'll have you soaring across the panoramic desert. Whatever you do during your time here, this metropolis is a must-visit.
---
WHERE TO STAY
fantastic five star
---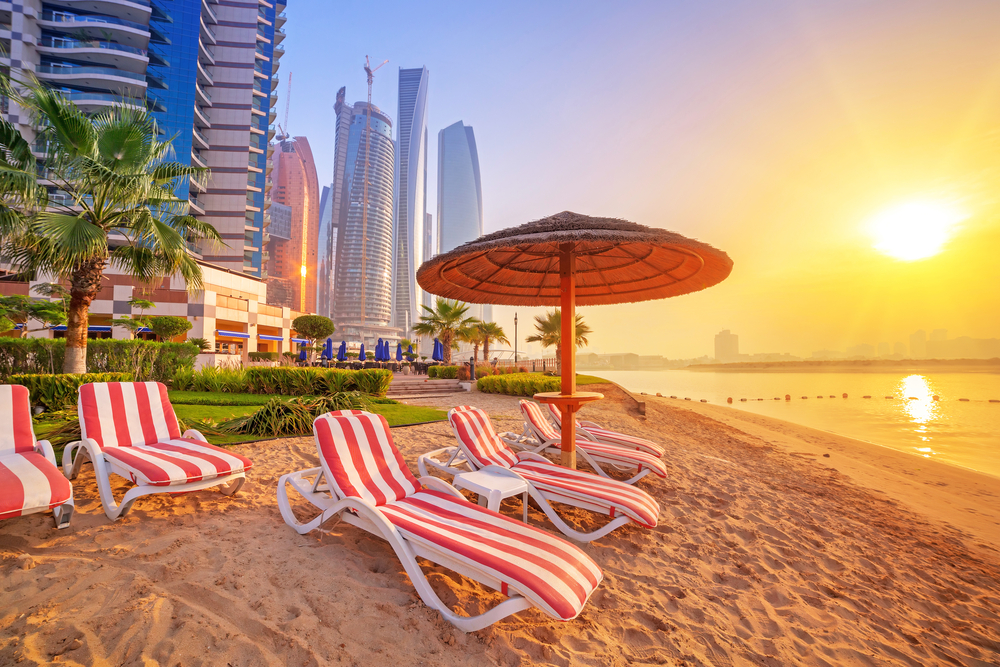 As an island of premier beach destinations, you're sure to find somewhere that ticks all your boxes when you visit Abu Dhabi. Saadiyat Island is where you'll find some of the finest five-star resorts on the emirate, with a knockout white-sand beach and calm turquoise waters on your doorstep. If you like to be in the thick of it, Corniche is a popular 4-mile stretch along the coast that's dotted with fantastic hotels, beautiful beaches, cloud-brushing buildings and a marina to admire. Or, if you're travelling with kids (or you're a big kid yourself), stay in Yas Island – home to splash-tastic water parks, Ferrari World Abu Dhabi, Warner Bros World TM Abu Dhabi and more!
---
WHEN TO GO?
Abu Dhabi's Climate
---
It goes without saying that the climate in the UAE is toasty, with temperatures during the summer months soaring to highs of 40°C and beyond. During the winter months, temperatures hover around the more pleasant mid-20s, making it a top choice if you're after a dose of winter sun. The best time to visit Abu Dhabi is from November – March, however, the cheapest time to visit is June – September; as long as you're happy to endure the blazing temperatures by sticking to air-conditioned activities and staying close by to the nearest swimming pool!

---
FOOD & DRINK
the best international or local cuisine
The Emirati cuisine is influenced by a varied mix of international flavours, with ingredients mostly centered around meat, fish and rice – the beverage of choice often being flavoured tea or coffee. If you want to eat like a local while you're here, get a taste for Abu Dhabi's traditional dishes such as Khuzi and Al Machboos – zesty rice-based dishes complete with hearty vegetables and meat. The hotel's serve alcohol, or you can visit one of the emirate's liquor outlets – tourists will not need a license to purchase from here.
---
---
INSPIRATION
read more
---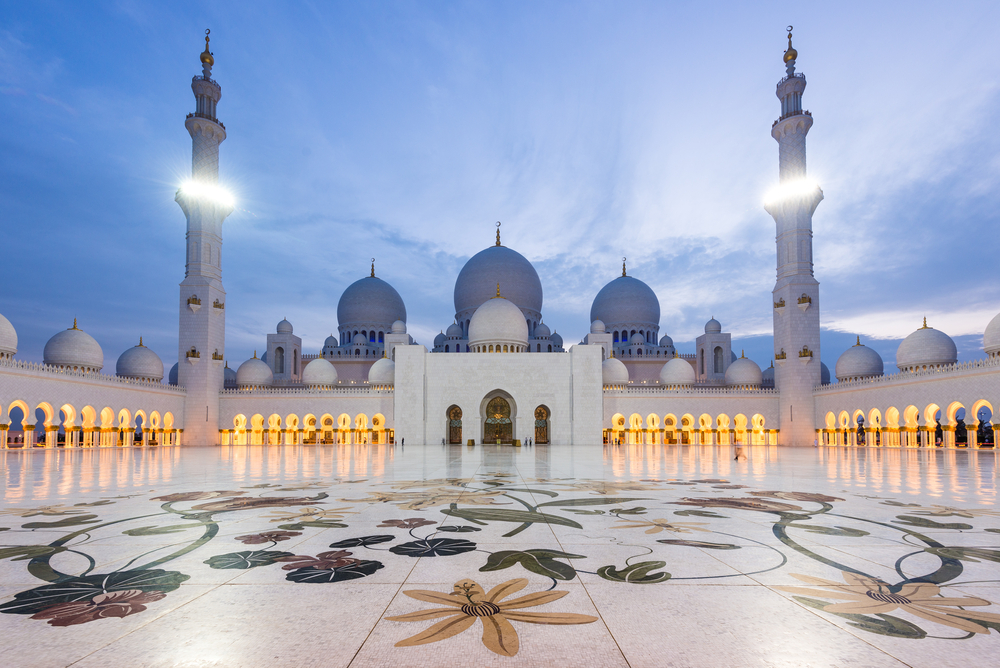 This twinkling jewel in the Middle East is a treasure trove of astonishing architecture, panoramic…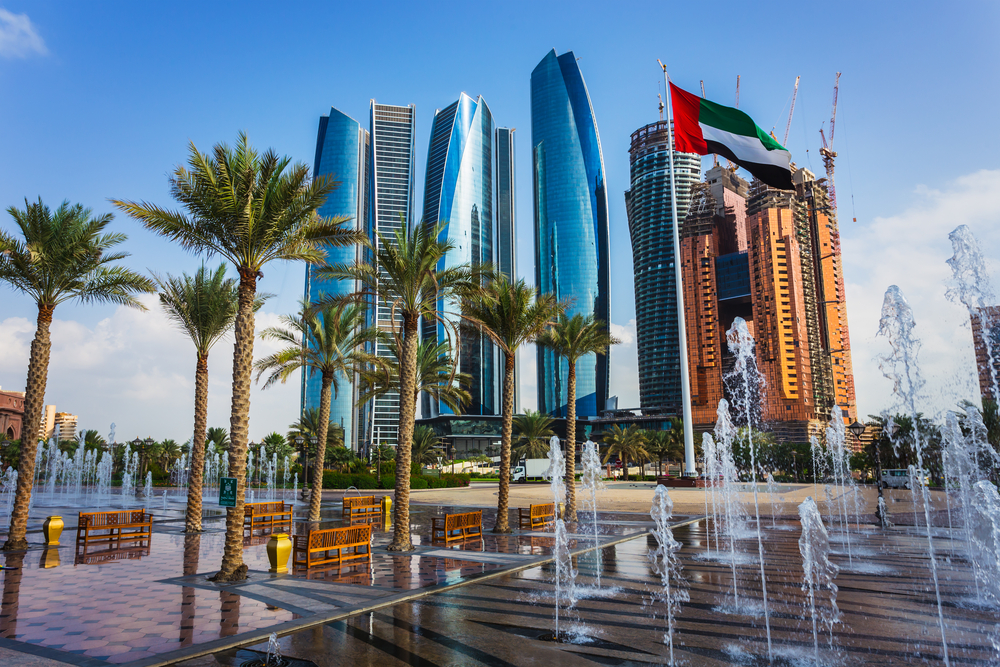 Despite being the capital of the UAE, Abu Dhabi is often overlooked by its glitzy…

The Emirates are renowned for their luxury resorts and 5-star experiences, which usually come with…