Nestled amid beautiful grounds with your very own swimming pool, free-flowing cocktails and nobody to squabble over the sunloungers with – villa holidays are perfect.
Whether you're cautious of travelling at the moment, are seeking total R&R or you simply want to whisk a group of friends away for a week in the sunshine together, there's a whole host of reasons why choosing a villa is hot right now – and luckily for you, we've got plenty of them.
Be Safe, Be Suite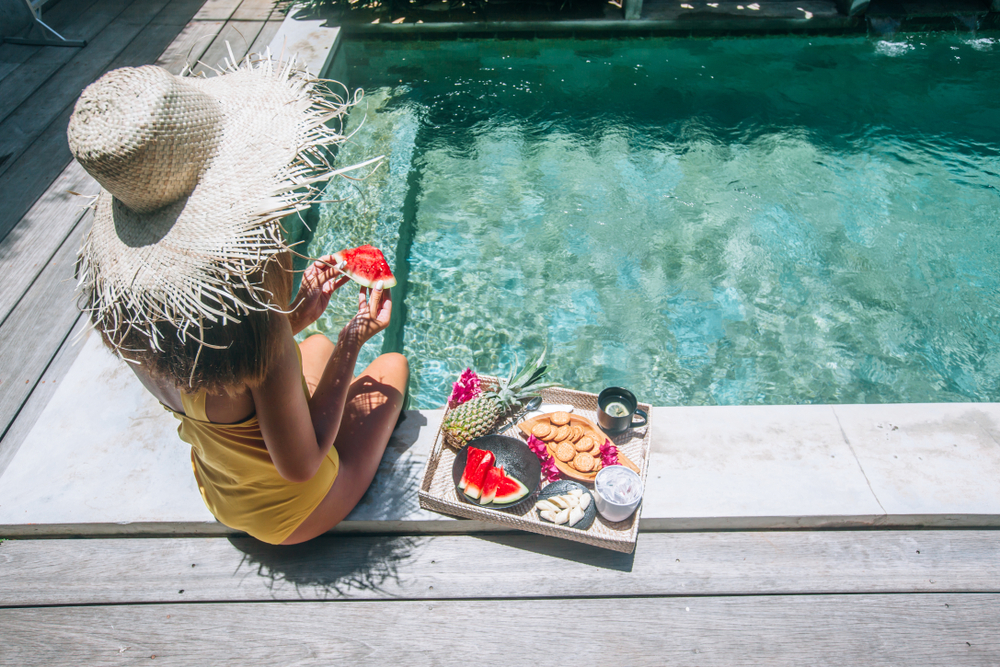 It's understandable, given the current climate, that the idea of a holiday right now may seem daunting; especially since there remains uncertainty around particular destinations and their protocols. Operating hotels and resorts around the globe are taking precautions to ensure that those eager for a splash of sunshine this year can relax in a safe environment – with this in mind, villa holidays are a sensible (and totally stylish) option for the best security right now.
Why Choose A Villa?
There are some fabulous villas and suites available that offer total serenity, with spacious, airy rooms that are perfect for you and your travel party. Depending on where you stay and what your travel budget is, you're likely to benefit from an expansive balcony area, a private swimming pool and direct access to the beach too – now we're spoiling you! This means you won't have to worry about sharing sun loungers or making a splash around other hotel residents – the space is entirely yours.
In addition, it's also common that you'll spend more time in your suite than anywhere else on the resort, so if you are feeling nervous about mingling with like-minded travellers, you can be confident in the knowledge that these moments will be limited (and regulated by in-resort safety measures, of course).
While you're probably envisioning the likes of celebrity villas nestled on a remote paradise island worth millions (am I right?), you'll be pretty chuffed to learn that you're not too far off. We've got some spectacular resorts available worthy of an 'isolation goals' inspired Facebook Status – and they won't cost you the earth to stay at, either…
Our Deluxe Suites & Villas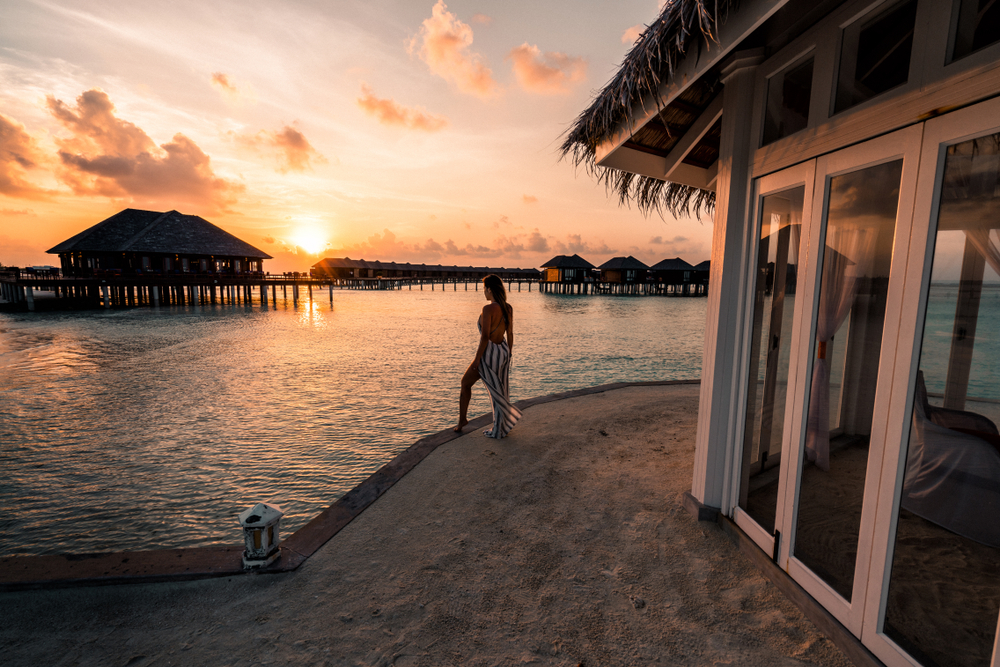 Our exclusive selection of private suites and villas offer all the same facilities you'd expect to find in a hotel resort, minus the queues for the buffet (or bar). We feature luxury properties in Europe and beyond, including Greece, Spain, Caribbean, Indian Ocean and Dubai – all of which offer a memorable escape suitable for families and couples alike.
Maldives
The Maldives is a fantastic destination if you're searching for a villa or suite, since this idyllic island nation is brimming with gorgeous, standalone overwater huts – offering an ultimate away-from-it-all feel. The island has a host of stunning five-star hotels floating in the coral-blue Indian Ocean, including OZEN by Atmosphere, Oblu Select at Sangeli, Waldorf Astoria Maldives Ithaafushi and Hurawalhi Island Resort, to name a few. Stay at any of these elegant resorts and you'll have the freedom to swan around your very own water villa, complete with a private pool, access to the beach and open-air waterfront restaurants and bars – a real exotic hideaway to unwind in.
Dubai
It comes as no surprise that Dubai has some incredible suites and villas available to stay in, contributing towards the world-class resort's famous hotel offerings. The newly refurbished Ritz Carlton Ras Al Khaimah Al Hamra Beach offers guests a waterfront paradise, with 32 state-of-the-art villas situated on an isolated stretch of beach. If you prefer a birdseye view, Anantara Al Jabal Akhdar Resort is an authentic Arabian resort nestled 2,000 metres above sea-level on a rugged canyon edge, with sophisticated villas complete with a lush private garden, infinity pool and sun deck.
St Lucia
If you're searching for a sanctuary-type stay in paradise, St Lucia has the answer. An island admired for its natural beauty, the hotels here are nothing less than spectacular – with many offering some of the finest views in St Lucia. The all-suite hotel Jade Mountain is a firm favourite, a hilltop oasis boasting enormous airy rooms, infinity pools overlooking the famous Pitons, and top-quality service. Book a Sky Suite and prepare to be blown away by panoramic views of verdant treetops, mountain backdrops and the twinkling sea. On the ground you've got equally impressive Rendezvous, an adults only boutique resort offering quaint beachfront cottages amid acres of tropical gardens – the tough part is deciding which one to choose!
Greece
Just a short hop from the UK is Greece, a favourite in the Mediterranean for its beautiful beaches, authentic villages, rich architecture and delicious food. You may have only travelled a few hours, but as soon as you step inside the stunning Ikos Dassia resort, you'll feel a million miles away from reality. The 411 contemporary rooms and suites are airy and open plan, with the Deluxe Suites complete with furnished balconies and an additional living area located in a separate part of the hotel – perfect if you want to avoid the hotel crowds. Porto Sani is another high-end hotel option here, with gorgeous suites and a wide selection of on-site restaurants – all nearby to the bustling Sani Marina.
---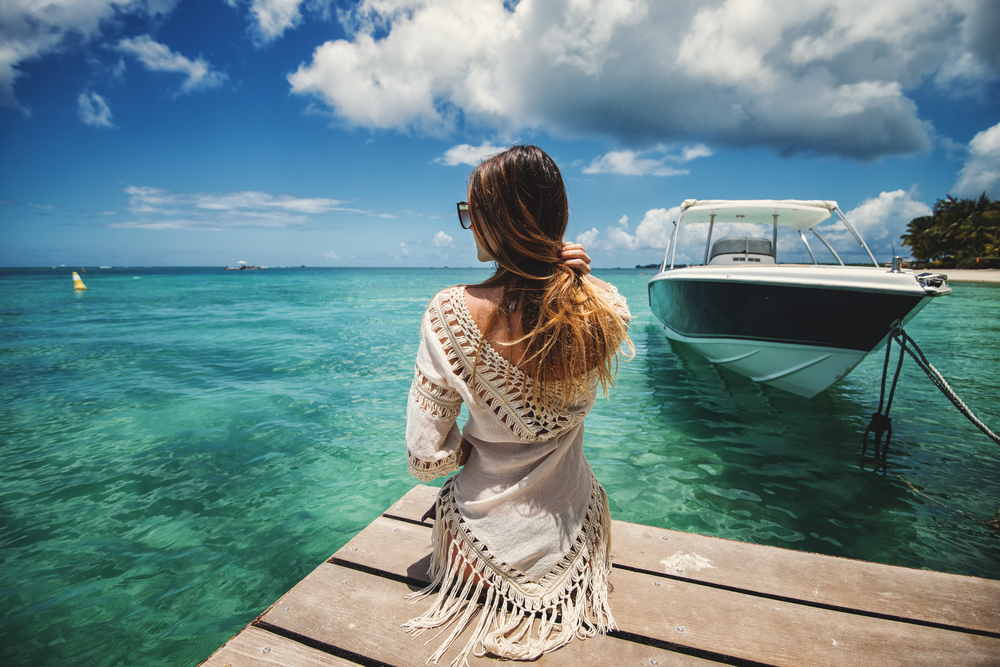 Premium holiday deals and special offers from Letsgo2
From luxury on the Mediterranean, five star luxury holiday deals in Dubai to serene opulence in the Maldives and cosmopolitan city breaks in the USA, we'll find your perfect holiday – for less.
Just tell us where you want to go and we'll find the best deal that will get you there in style.