'Luxury holidays' and 'Dubai' go hand in hand; as one of the richest cities in the world, Dubai is famous for its indulgent service and luxury lifestyle pursuits. With the highest concentration of five-star hotels of any city in the world, there's no shortage of superb accommodation in this city.
Why Choose Dubai?
One of the key reasons for choosing a holiday to Dubai is to experience the famous Arabian hospitality and unmatched standards of service. If you like your beaches groomed, your sunglasses cleaned for you, and a high thread count on your Egyptian cotton sheets, you'll certainly enjoy the ubiquitous opulence of Dubai's top luxury hotels!
Dubai boasts the world's first seven-star hotel – the ludicrously luxurious Burj Al Arab, where you'll find suite-only accommodation and a chauffeur-driven Rolls-Royce service as standard. Or, if you prefer your luxe a little more low key, the exclusive One & Only The Palm ticks all the boxes; it's fair to say this is one of the best boutique hotels in Dubai.
A Taste Of Luxury
Dubai is world-renowned for its extravagant shopping scene, its mega malls studded with designer labels. For an après-shopping treat, seek out one of Dubai's award-winning spas or salons. Since it's a destination of extravagance, why not sample the world's most luxurious spa treatment, The Gold Facial; designed by Margie Lombard – of Margy's Monte Carlo – exclusively for Jumeirah's Talise Ottoman Spa at the Jumeirah Zabeel Saray.
The treatment uses a 24-carat gold chainmail facemask, which conducts ions (molecules) to stimulate basal cellular growth and provide a tightening effect. Apparently, Cleopatra (whose unparalleled beauty is the stuff of legend) slept with a gold mask over her face every night to keep her skin youthful – so clearly, it must work (Cameron Diaz is also a fan – need any more convincing?).
For dinner, sample tantalising Michelin-starred cuisine and decadent culinary treats in one of the city's ultra-chic restaurants (some of the best we've mentioned in our guide to the best restaurants in Dubai). After dark, sip champagne at one of Dubai's glamorous hotels, or head for the city's iconic nightclubs and bars.
Temperatures don't drop much in the evening, making open-air venues in Dubai particularly popular. Whether you like to let loose and dance till the early hours or sip sophisticated cocktails whilst watching the sunset, you'll find nightlife to suit every taste, age range, and budget.
Dubai is a place where luxurious excesses are the norm. So if you're looking for a no-expense-spared kind of feel, where you'll be waited on hand and foot, Dubai is the ultimate holiday destination.
Recommended Luxury Dubai Hotels
Burj Al Arab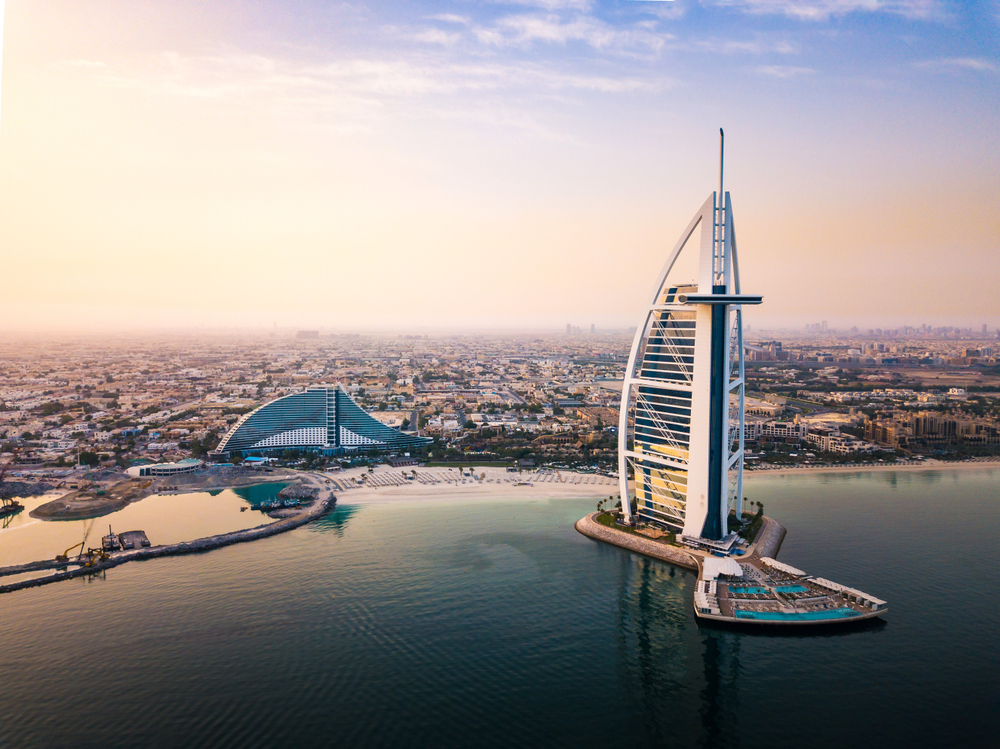 The only seven-star hotel in Dubai, the Burj Al Arab really does live up to its reputation for outrageous extravagance. This no-holds-barred hotel is other-worldly. Walking around, if you see something glitter (and most things do), there's a good chance it's made from gold. And you'll be pampered to such an extent it's hard to think of anywhere else that compares.
This hotel has one of the highest staff:suite ratios in the world, going above and beyond to cater for every whim – if you prefer a particular type of caviar, mention it to your personal butler and he'll find it for you! Make sure you pack some suitably glamorous clothes since shorts and a polo shirt just won't cut it here (unless you're heading to the pool – don't miss the ones on the 18th floor or the North Deck, which both offer truly incredible views).
The Ritz-Carlton Dubai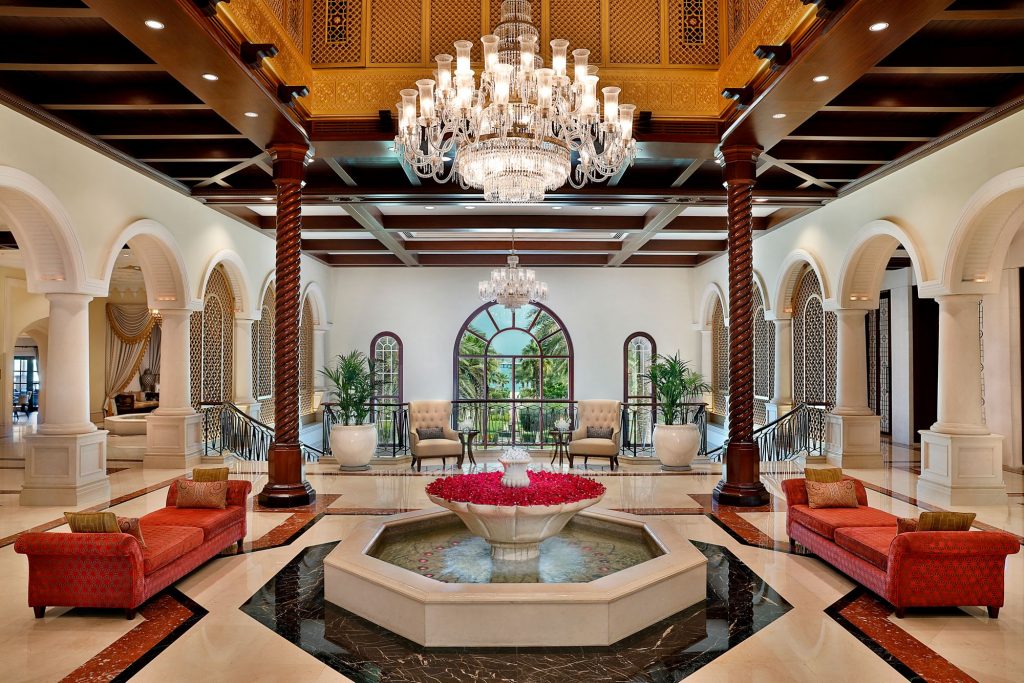 The Ritz Carlton Dubai is everything you'd expect from Ritz Carlton, done to UAE standards (i.e, one level up). Modern, clean and elegant, this hotel is excellent. The location is even better; at the rear, there's a prime stretch of private Jumeirah Beach, and at the front you spill out onto The Walk (a trendy outdoor plaza packed with buzzing boutiques, bars and restaurants) which has a really vibrant atmosphere, especially in the evenings. Every detail has been well thought through, from perfectly positioned shady areas in the pool to the highly efficient concierge service.
Jumeirah Al Naseem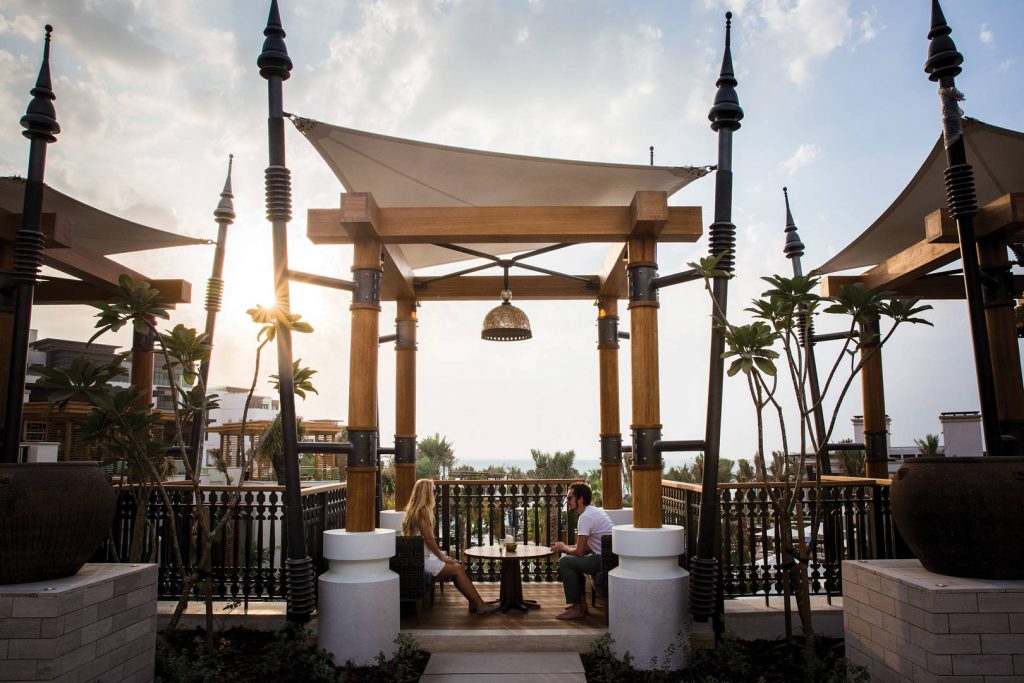 The latest addition to Madinat (a 21st-century recreation of a traditional Arabian village – but very nicely done – with interconnecting waterways, souks, and a host of excellent restaurants), Jumeirah Al Naseem is an opulent, indulgent resort. The rooms are huge. Some suites feature outdoor areas that can be cleverly enclosed so that air conditioning can be turned on during the summer, when otherwise it'd be too warm to sit outside.
The interior design schemes are tasteful and elegant – think modern Arabia, with colours and textures inspired by romantic images of sand dunes and blue skies (a million miles from the flashiness found elsewhere in Dubai). The gardens are lush, designed by the best landscapers in the region, and the hotel's location at the heart of the Madinat is unbeatable – with striking views of the iconic Burj Al Arab and a private stretch of Jumeirah Beach. The service standards at Jumeirah properties are well documented, choose to stay at Jumeirah Al Naseem and you know you'll be in for a real treat.
One & Only The Palm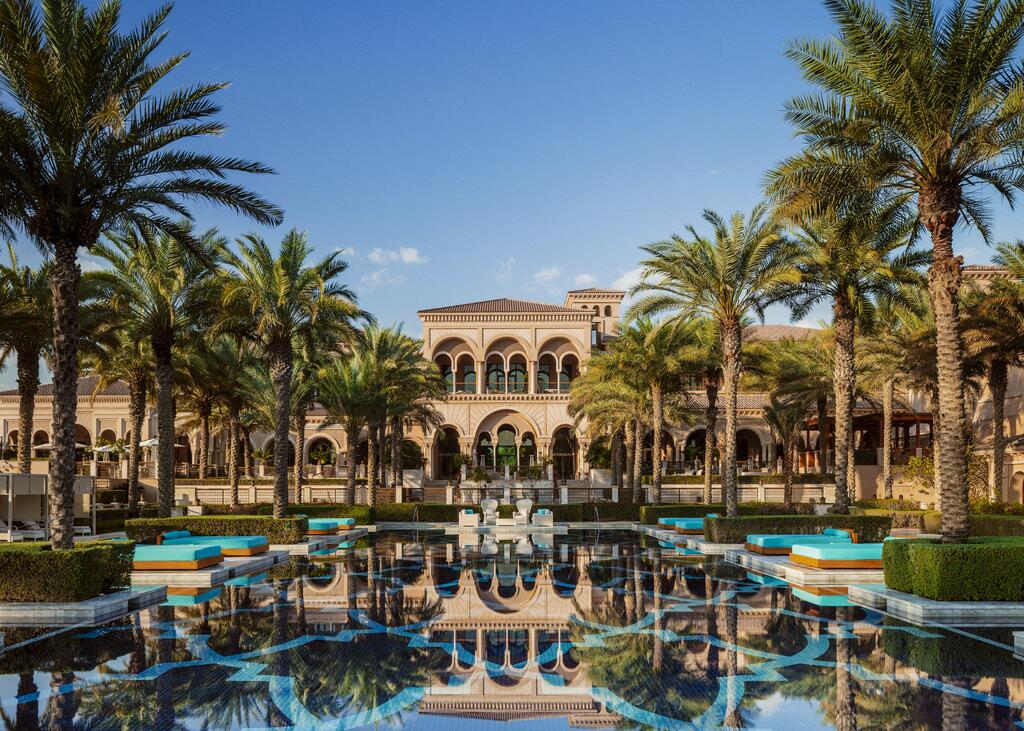 One & Only The Palm is a super-sleek, tastefully designed hotel with only 90 rooms. It's unusual to find a boutique hotel in Dubai, and the change is refreshing. That's not to say the facilities are lacking, far from it. The restaurants are some of the most highly praised in Dubai; the Lounge 101 Bar, which overlooks the resorts' own marina, is one of the city's classiest nightspots. The standard rooms are so big they'd be classed as suites anywhere else. The service is flawless, the grounds are beautifully kept and the pool is immaculate. It's impossible to fault. If you're looking to stay somewhere that bit extra special, you'd be hard-pushed to find anywhere better.
Eager to find out more? Head over to our guide to Dubai Holidays and start planning your world-class escape, today.
---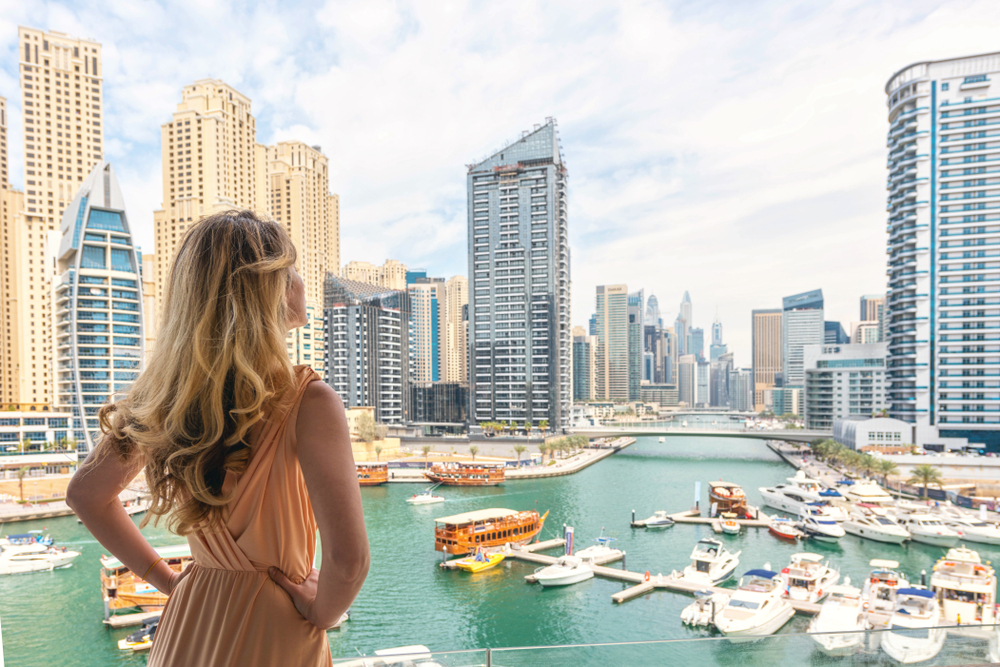 Make this the year to visit Dubai
Dubai holidays are a fantastic choice for everyone. Whether you're travelling with a young family or seeking a romantic break for two, this dazzling jewel in the UAE crown is a must-visit. Check out neighbouring Ras Al Khaimah and Fujairah for the best all-inclusive Dubai holidays. Or treat yourself to a truly opulent city-centre hotel.
Explore our range of Dubai resorts and find your perfect holiday today!