The delicious food of St Lucia combines Creole with French and West Indian influences, creating an exotic fusion of flavours that are guaranteed to make your mouth water. Whether you're eating in one of the island's luxurious hotel restaurants or you're indulging in a fine-dining venue that overlooks the twinkling sea, St. Lucia's restaurants will blow you away.
The Cliff At Cap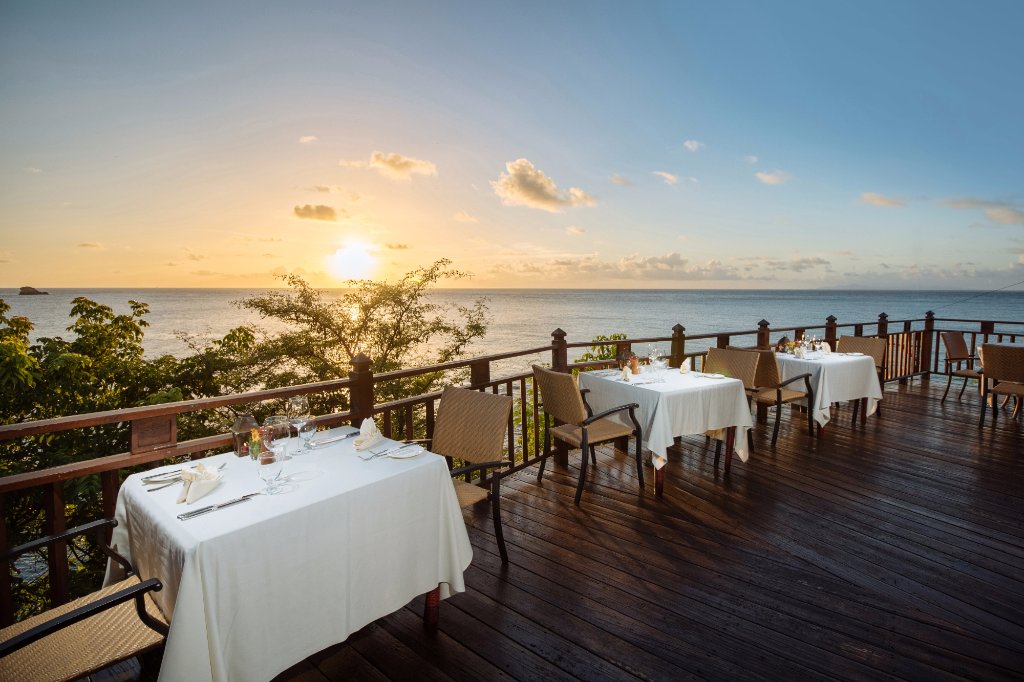 This chic clifftop restaurant is a must if fine dining and unparalleled views are on the menu. Located at Cap Maison, a trendy hotel on St. Lucia's northern tip, this open-air venue is one of the most romantic places to eat on the island – complete with delectable French/Caribbean cuisine and a sophisticated bar serving rum cocktails.
Dasheene Restaurant
The award winning Dasheene Restaurant at Ladera Resort has been providing the finest of Caribbean gourmet cuisine for over 20 years, offering diners an experience that surpasses all others. The restaurants farm-to-table concept showcases fresh ingredients straight from the island's plantations, with traditional St. Lucian dishes including Cajun Creole vegetable bake and Caribbean lamb salad.
Coal Pot Restaurant
The Coal Pot Restaurant is a go-to for seafood fans, its elegant venue overlooking the sleepy Vigie Marina, Castries. This local favourite has been in business for over 40 years, serving up a variety of fantastic fish dishes paired with traditional Caribbean fruits and vegetables. Can't decide between barracuda, saltfish, crab or snapper on the menu? Opt for a sharing platter and sample a bite of everything, instead. If you want to bag a bayside table, be sure to book in advance!
Big Chef Steakhouse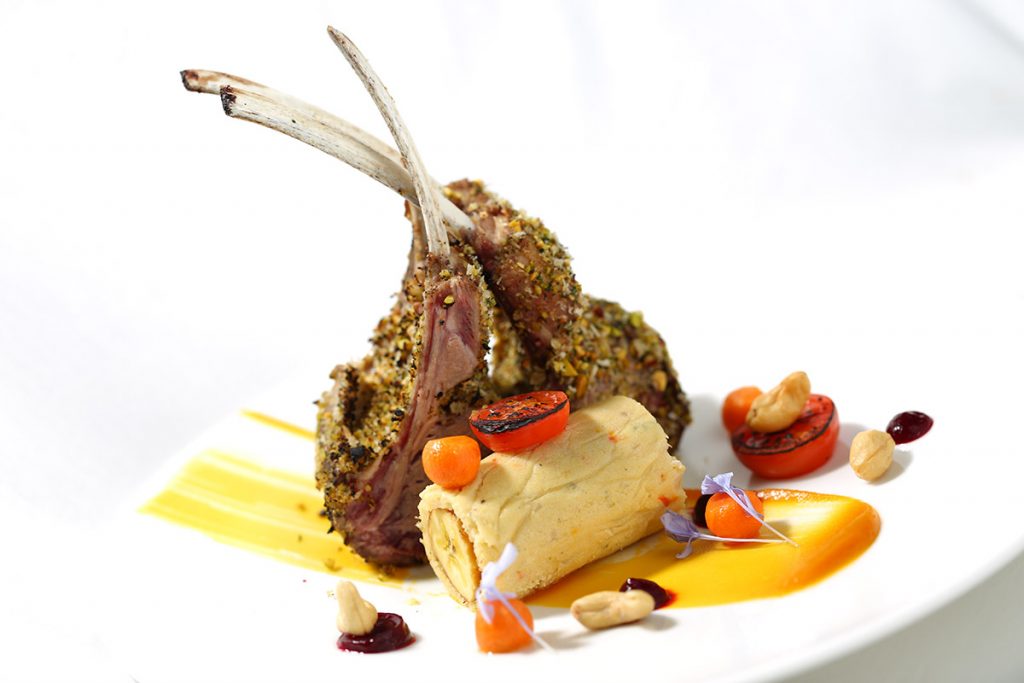 Located in Rodney Bay Village, this chic restaurant is the place to head if succulent meat is what you like to savour. Friendly chef Rosie Joinville runs the Big Chef Steakhouse, serving tender cuts of steak and gourmet burgers paired with delicious sides such as parmesan fries, smoked onion and mascarpone mash potato and warm vegetable salad – a real crowd-pleaser.
Martha's Table
If you're craving a hearty home-cooked meal, this no-frills eatery is where to head. Close to Sugar Beach in the Soufrière area, this restaurant is actually situated on Martha's (a local cook and seamstress) terrace, which is dotted with plastic chairs and wooden tables. The menu features ultimate comfort food, from grilled meats and seafood (shrimp being a firm-favourite) to warming macaroni, plantain, rice, beans, potatoes and vegetables.
CHIC
This Royal St Lucia Resort & Spa restaurant serves up sophisticated international cuisine ideal for those special occasion evenings. A unique fine dining experience with an accent on art, music and wonderful food, CHIC's attention to detail means its dishes look as beautiful as they taste. It's worth noting that the restaurant is open only for dinner.
The Naked Fisherman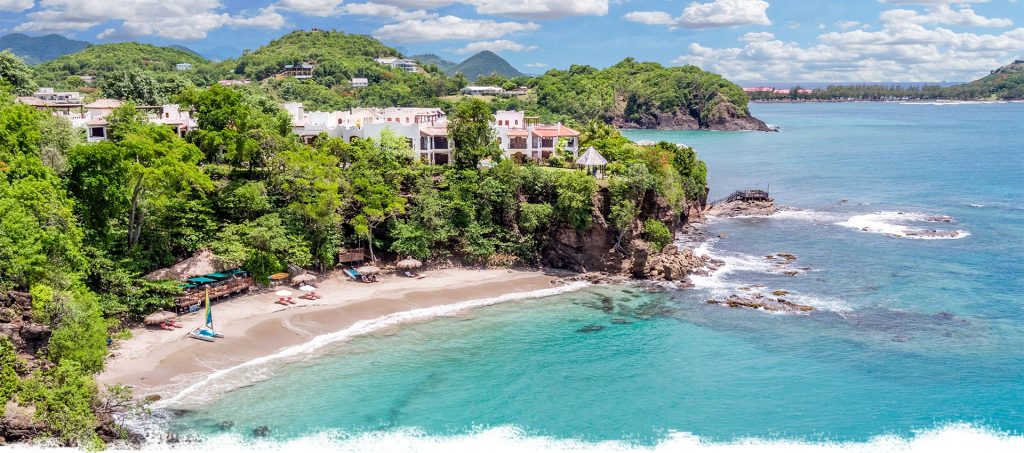 Another Cap Maison gem, The Naked Fisherman is a casual dining spot behind Smuggler's Cove, offering simply prepared-yet superb food amid a Caribbean beach bar setting. Take a seat on the wooden deck and tuck into crispy calamari with spicy salsa, juicy crab claws, pumpkin and coconut curry and more – plus a refreshing rum cocktail to wash it all down.
Razmataz
If you love authentic cuisines, Razmataz is a real Eastern gem serving up traditional Tandoori dishes that are devour-worthy. Set in a patio garden with tables lined-up along a covered veranda, this cosy venue has a warming atmosphere and its East Indian furnishings and fusion of flavours will almost transport you to India, itself.
Rituals Sushi
If you're a fan of sushi, this restaurant in Rodney Bay Marina serves up the best sashimi on the island. Talented Japanese chefs head up this fairly new restaurant in St. Lucia, with a quality menu featuring ceviche, tempura fried bites (including ice cream!), maki and more. Rituals Sushi is a causal dining venue that you can easily swing by in the day or sit in during the evening.
Jump Up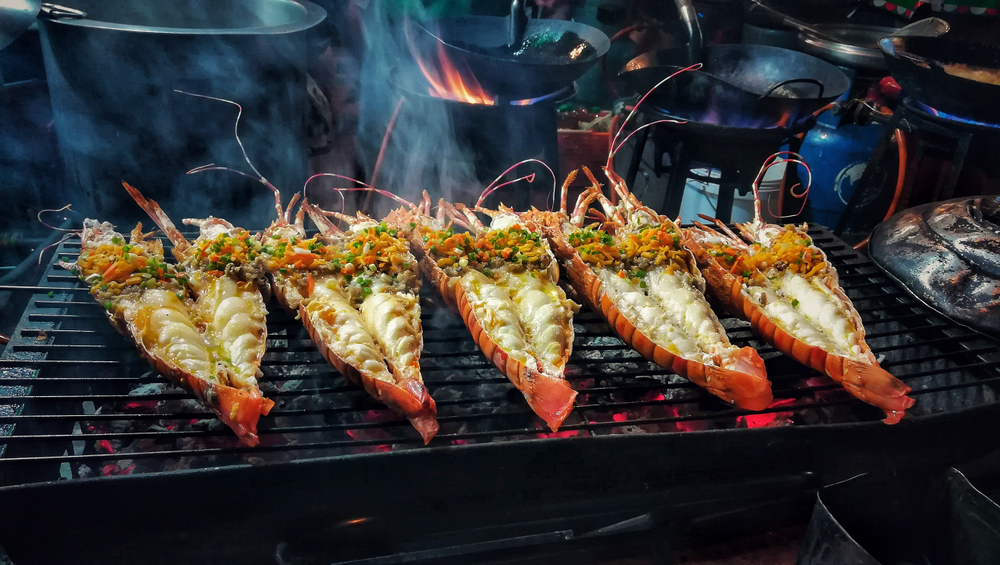 Not technically a restaurant, but Jump Up is totally worthy of a shout out. This vibrant street party sets the scene every Friday night in Gros Islet, with pulsing music, atmospheric rum shacks and, of course, some of the best street food around. Eat like the locals do and sample the sizzling seafood cooking on the barbecues (bear in mind the huge portion sizes), or queue for traditional rice dishes and a top-up of rum punch before finding a spot to sit and soak up the atmosphere.
---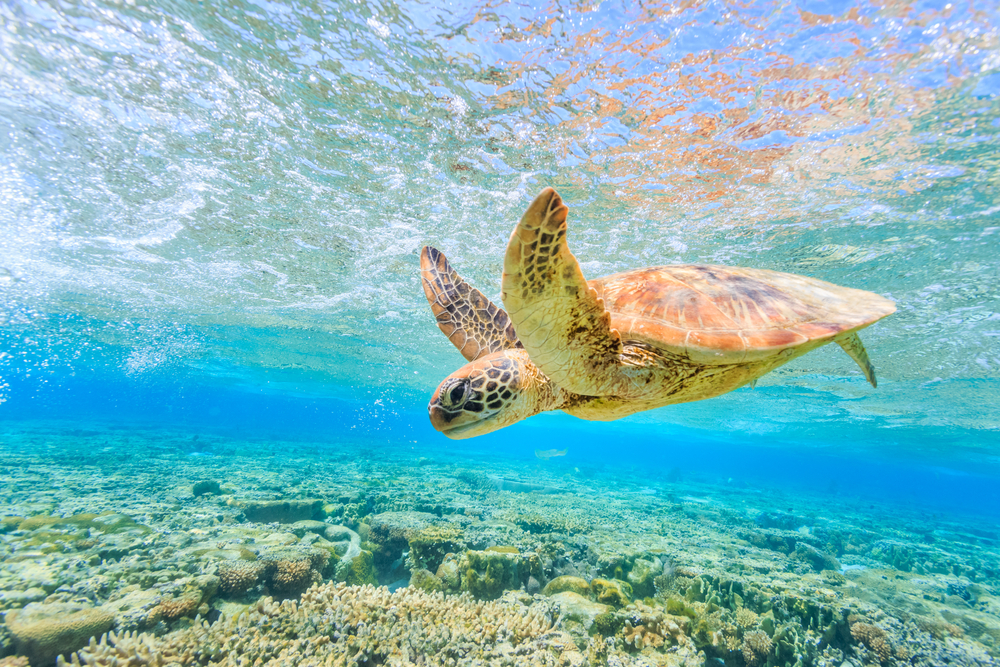 Dive into Deals for St Lucia
Take a dive into our St Lucia deals and you could be joining this guy in the beautiful Caribbean. We've found the very best places to stay in style and can offer them to you with up to a 55% discount.