Nowhere combines majestic cathedrals, vibrant flamenco, old-worlde villages and dramatic landscapes quite like Andalucia does. It goes without saying that this popular Spanish region is nothing short of spectacular, but don't take our word for it – go and experience it for yourself…
Plaza de Espana, Seville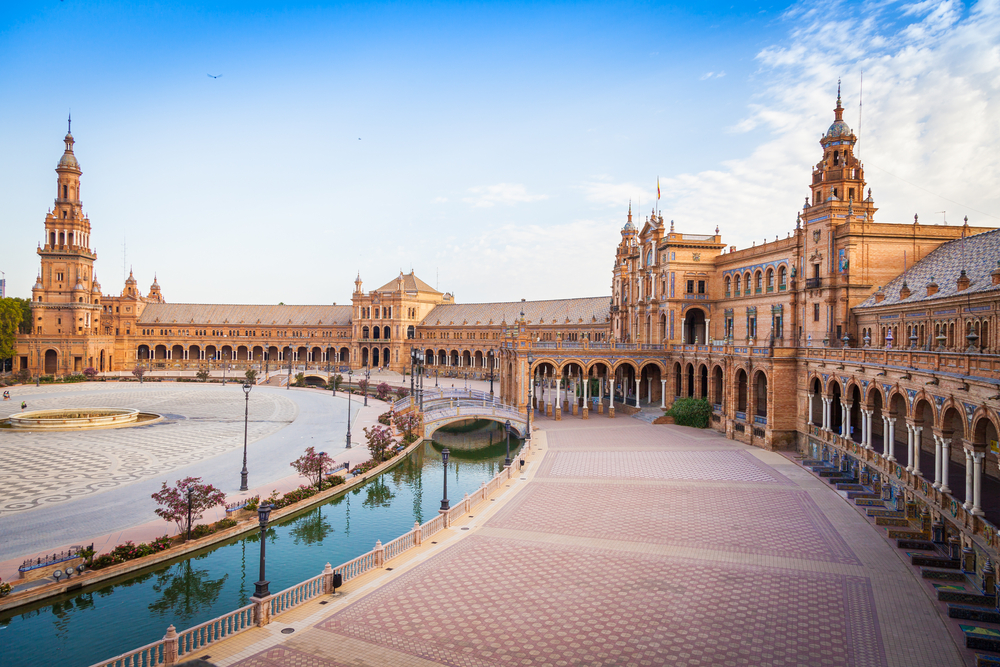 This awe-inspiring spectacle in Maria Luisa Park is one of the most famous places to visit in Seville. Encircled by a 500-metre canal, this remarkable city square is flanked by a huge semi-circular building – of Renaissance architecture – and complete with two prominent towers at either end that watch over the city.
Within the square you can expect ornate bridges, rowing boats on the canal and period-style street lamps – so it's no surprise this postcard-worthy spot has been featured in several films; Star Wars being the most notable.
Built for the Ibero-American Exposition in 1929, this extensive complex measures 50,000 square metres (the size of five football pitches) – so you can't miss it!
Ronda, Malaga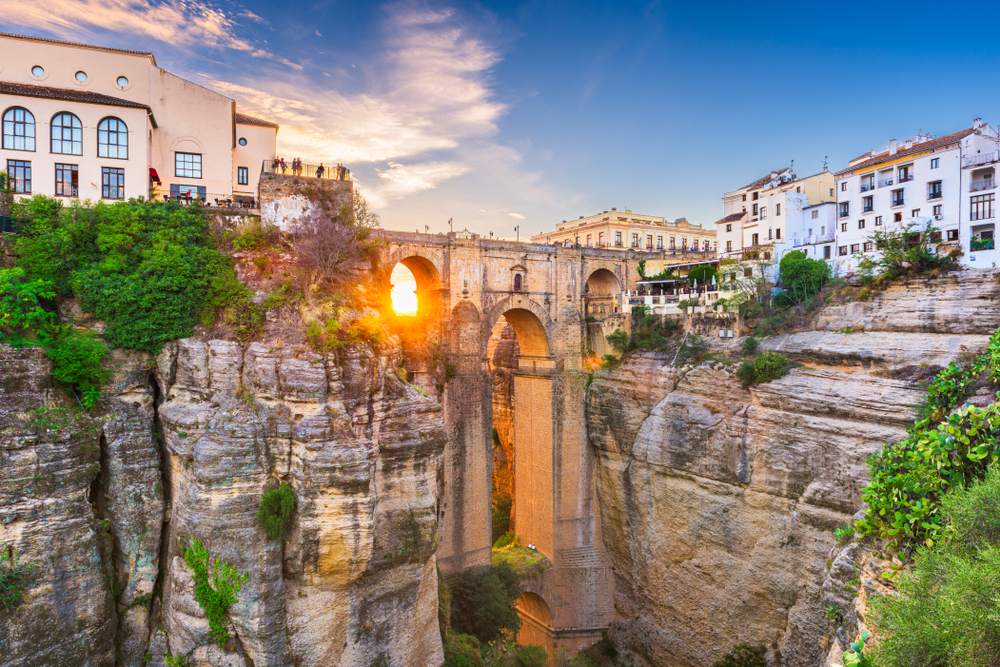 Spain's largest pueblos blancos sits dramatically atop a 500-foot ravine, making it one of the most spectacular sights in Andalucia. Located in Malaga province, the charming mountaintop city of Ronda is split in two thanks to the efforts of the El Tajo gorge – which runs deep underneath the Puente Nuevo stone bridge through the heart of the city.
Despite now being separated into a New Town and an Old Town, Ronda has retained much of its historic charm, some of which can be uncovered with a visit to its Arab Baths or the famous Plaza de Toros de la Real Maestranza – that's bullring to you and I.
Mijas, Malaga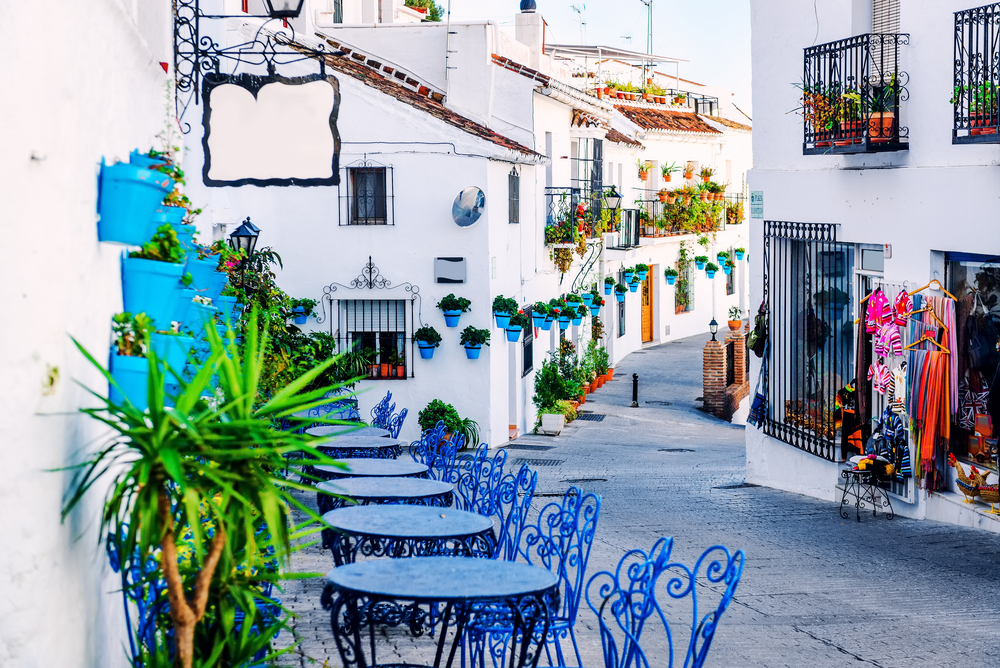 This enchanting whitewashed village is like something you'd expect to see in a fairy-tale book. Proudly nestled in the mountainside with towering views over the glistening Mediterranean Sea, Mijas is one of the most beautiful places to visit in Andalucia. Climb the steep cobbled streets and you'll pass small souvenir shops – their pavements peppered with colourful postcards, pretty ice cream parlours, aromatic tapas joints and perfectly placed restaurants (The Secret Garden being one of our favourites). Tourists often climb to the Mirador de Mijas while they're here, an incredible lookout which offers the best views in Andalucia – don't forget your camera!
Grazalema, Cadiz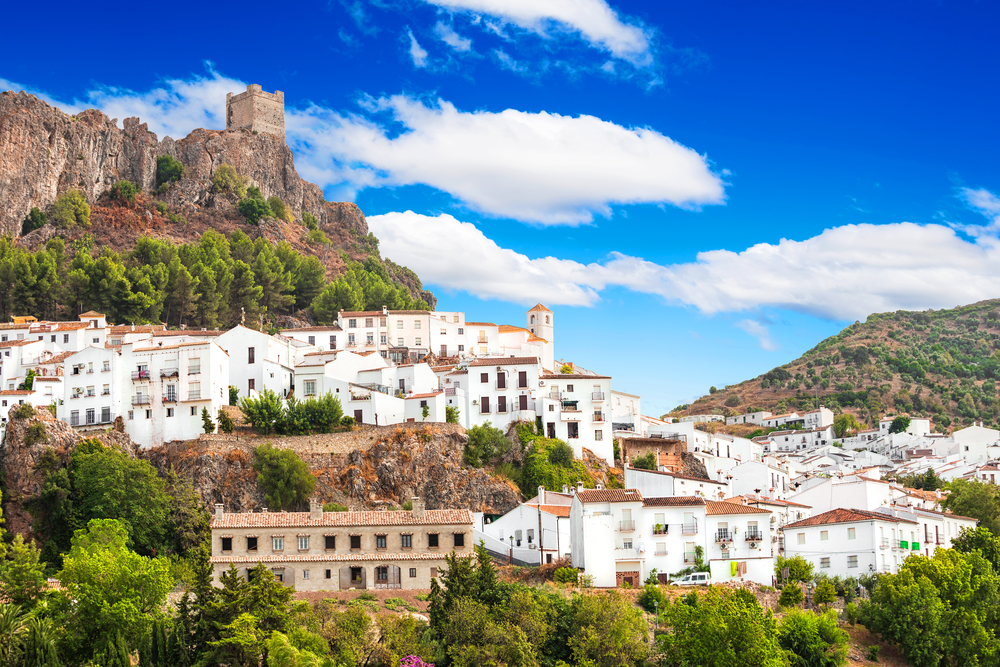 Located in the northeastern part of the Cadiz province, Grazalema is a village nestled in the foothills of the rugged Sierra del Pinar mountain range. This idyllic location is a popular base for visitors to the Sierra de Grazalema Natural Park – a beautiful protected area in the countryside with lush vegetation, including vibrant green fir trees. If you do plan a trip here, be sure to pack your umbrella, since this mountainous destination is famous for being one of the rainiest places in Spain!
Greenery aside, the cobbled streets of Grazalema are dotted with whitewashed buildings topped by rusty-terracotta roofs, small tapas bars, 18th century churches and welcoming local cafes – a perfect example of authentic Spain. If you look carefully, you'll be able to spot several fountains in the village that date back to medieval times when they were originally built.
Cordoba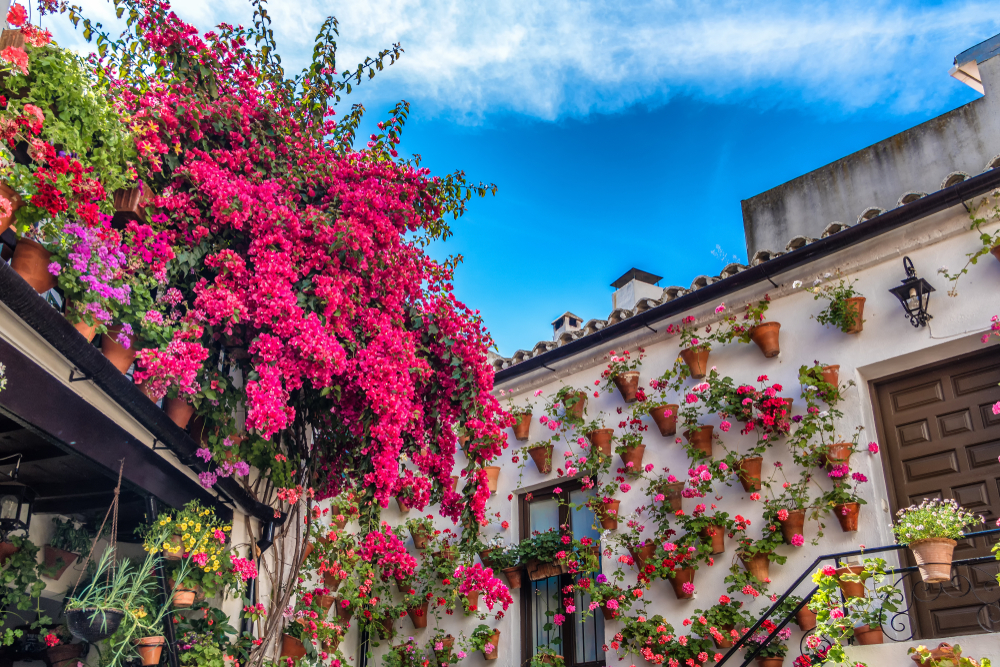 One of the most famous places to visit in Andalucia, Cordoba's beautiful city is a sight for sore eyes. With a wealth of historic charm, this port city was once of great importance to the Romans (who founded it) due to its strategic location on the Guadalquivir River – but the history of this place doesn't stop there. Today, you can admire its ornate multiarched Mosque Cathedral, La Mezquita – one of the greatest Islamic buildings in the world – plus a host of other equally enchanting sights, of course.
The Fiesta de los Patios is probably what Cordoba is most famous for nowadays. This colourful tradition dates back to 1918, when locals opened up their beautifully adorned courtyards to showcase their handiwork the public. We're talking overflowing plant pots bursting with every colour of the rainbow, delicate ceramic vases and carefully placed flowers that hang from wrought-iron balconies – not a white wall in sight! This cultural festival has since been recognised by UNESCO – so it's safe to say that plants are a pretty big deal, here.
Orange Square, Marbella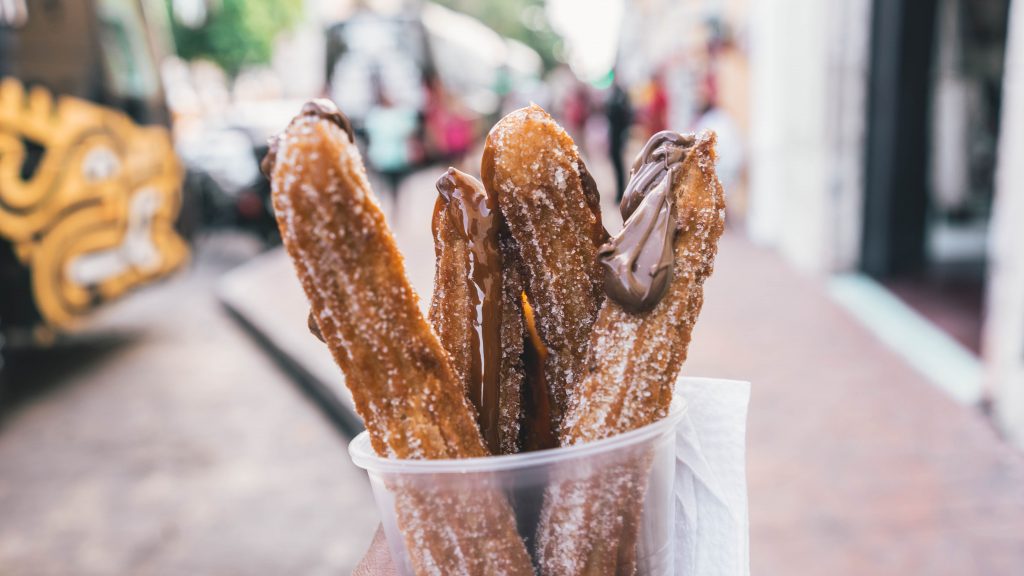 Wander a few streets behind the chic palm-lined promenade of Marbella and you'll discover a corner of this famous resort you never knew existed. Plaza de los Naranjos or the Orange Square is a hidden jewel in the heart of Marbella's cobbled Old Town. Vibrant orange trees line this quaint plaza, where its narrow streets are peppered with quirky shops, restaurants and local tapas bars worth sampling. You can get your hands on some of the most delicious churros in this square too, so be sure to turn up hungry! If you're looking for a scenic spot to sit and watch the world go by, this is it.