The sun-kissed southern region of Andalucia is where to travel if you're after a taste of traditional Spain. Home to the popular resort of Costa del Sol, this destination of contrasts makes for a fantastic summer holiday – whether you're looking to bask on the beach, soak up its rich architecture or potter around its bustling city capital.
Things To Do In Andalucia
There's a wealth of exciting things to see and do in Andalucia, where culture, cuisine, and exploring the region's famous Costa's are all part and parcel of your visit. We've highlighted a few of the activities we think should be at the top of your list…
Shop in Estepona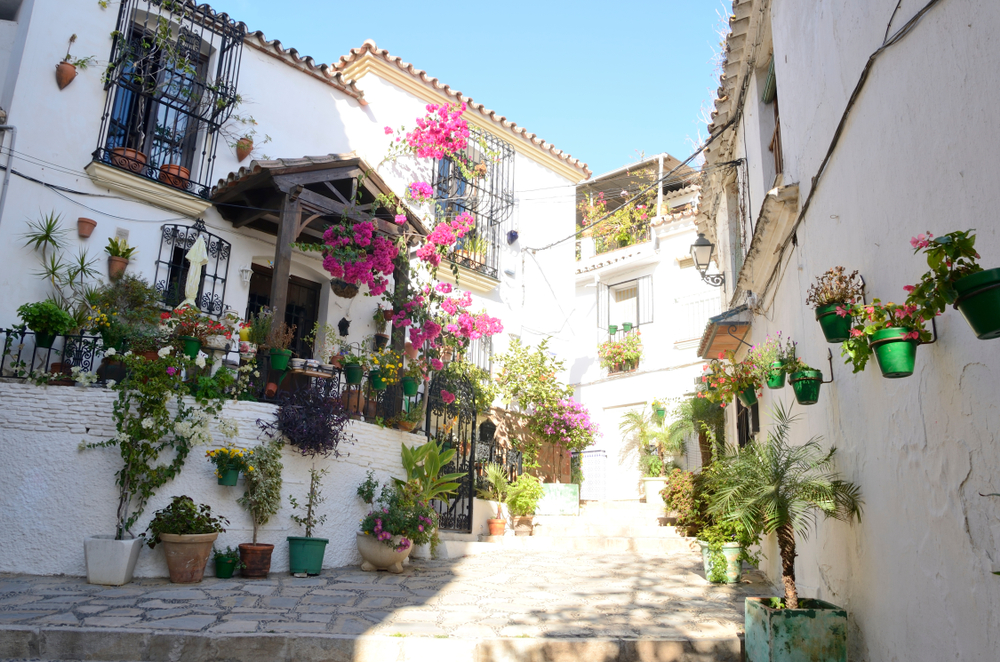 This chic resort town on the Costa del Sol is a must if you like to shop. Wander Estepona's trendy palm-lined promenade and you'll pass designer boutiques, high-end restaurants, and waterfront bars. Most of the shops here can be found on Calle Real or Calle Terraza, while east of the town centre you also have Laguna Village, for luxury shopping by the beach.
If you like the hustle and bustle of market stalls, there are some fantastic places to seek out souvenirs while you're here. On Sunday morning you can head to Mercadill del Puerto in the Marina, a popular market stall where you can find everything from jewellery to arts and crafts. On Wednesdays, the traditional town market of El Rastro is open, offering a variety of fresh fruit, clothes and home décor – it's been in business for 50 years!
When you're not browsing the shops, take some time to discover Estepona's charming Old Town (one of the most beautiful in Andalucia), where colourful flower-laden balconies adorn its narrow cobbled streets and hidden tapas bars blend in with the town's whitewashed buildings.
Beach Days In Costa del Sol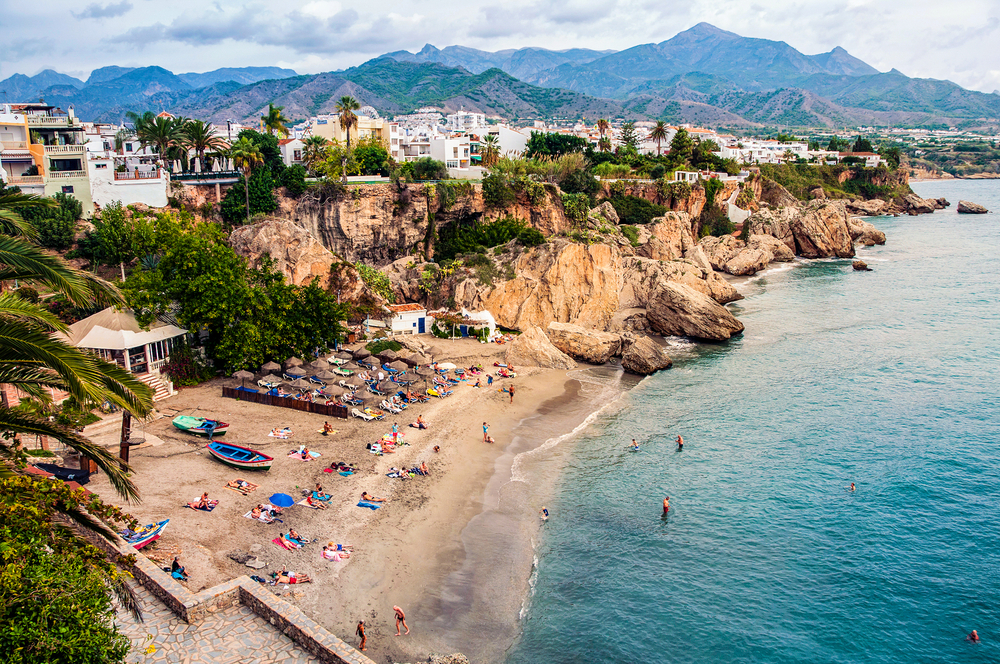 You can't visit Andalucia without a trip to the beach, especially since it's home to one of the most famous coastlines in Europe – the Costa del Sol. Nicknamed the 'Sunshine Coast', this stretch is where you'll find some of the best beaches in Spain, whether you're looking for lively sands or laid-back spots. The most popular resorts situated in the heart of the Costa del Sol are Benalmadena, Torremolinos and Fuengirola – all sporting spectacular beaches complete with watersports, seafront restaurants and bars, and coastal towns just a stone's throw from the sea.
Other popular hangouts include La Rada Beach in Estepona, for its Blue Flag status and action-packed promenade; Calahonda Beach in Nerja, for its turquoise waters sheltered by rugged rocks; Cabopino Beach in Marbella, for its protected Artola dunes and tasty BBQ sardine skewers; and Bil Bil Beach in Benalmadena, for its olde-worlde castle that watches over the dark sands.
If you're after a spot of serenity by the Mediterranean Sea, calmer stretches such as Maro Beach in Nerja, Malaga, is one of the most beautiful.
Watch Flamenco In Seville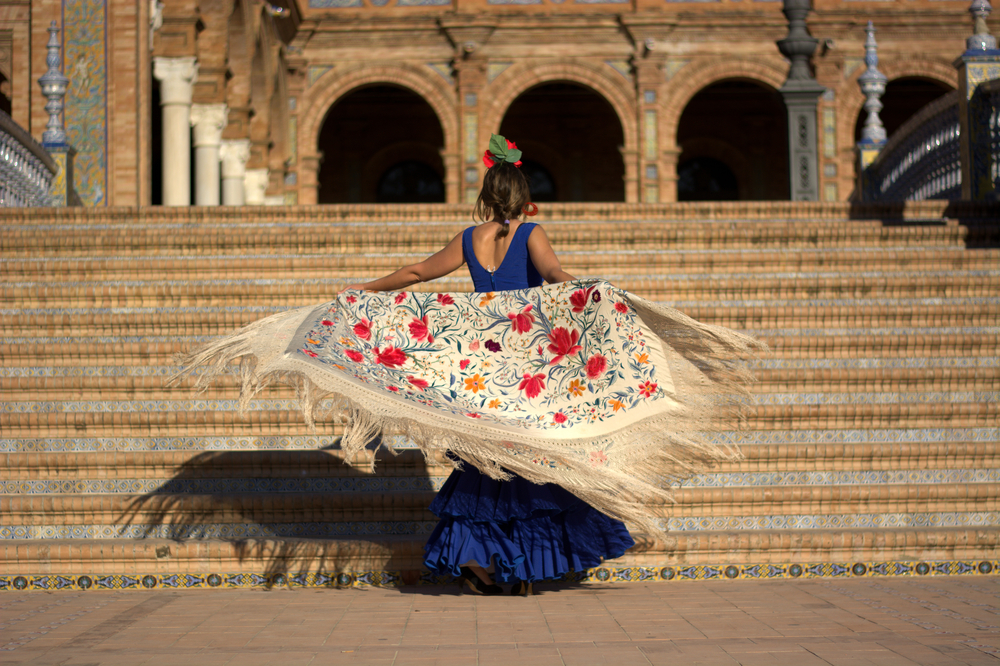 Spend a day in the capital of Seville and its rich culture, ancient-old cathedrals and cosmopolitan atmosphere will blow you away. With so much to take in, you'll probably want to spend more than a day here – but while you are visiting you have to experience what the city is most famous for, it's traditional flamenco dancing!
Native to the Andalucian region of Spain, Flamenco is a living art form that enthrals its audience with plenty of foot-stomping, clapping, guitar strumming and singing – plus a swish or two of the dancers' glamorous dresses. The district of Triana is where you'll find most of the city's Flamenco shows, the intimate theatre of Casa La Teatro being one of the most popular venues for its immersive qualities. Other locations such as La Carbonaria, Museo del Baile Flamenco and El Palacio Andaluz are equally as mesmerising.
Can't get enough of this feel-good foot tapper? Head to Seville in Spring and grab a ticket to attend the Seville Fair, 'Feira de Abril', where you'll experience a fusion of Flamenco and Fiesta. Indulge yourself in rainbow-coloured costumes, bright accessories, traditional fans and, of course, fantastic music during this popular event. Equally, be sure to look out for 'La Bienal', an extraordinary festival whereby well-known artists come together to celebrate the best of Flamenco culture, sing, dance and share their passion – now that sounds like a party!
Admire Natural Beauty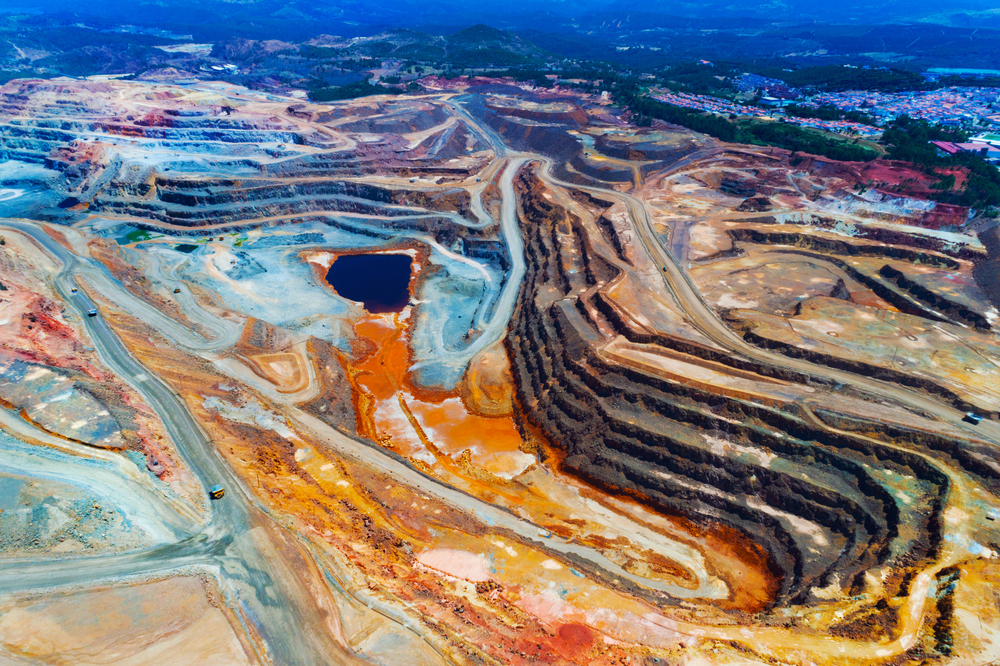 There's an abundance of natural wonders in Andalucia, from hidden beaches to unique sierras, national parks and beyond – where to even begin? We've chosen a couple of our favourite spots below that are guaranteed to have a lasting impression…
Hiking enthusiasts will be in for a treat, since there's a wealth of natural trails to discover across this beautiful region. Grazalema, a village in the northeast of Cadiz, is dotted with natural parks, river trails and protected sites to explore – the Majaceite River being a beautiful part of the landscape. This picturesque hiking route is ideal for soaking up the region's natural beauty, with vibrant forests and plenty of wildlife to discover – be sure to look out for the otters that live here.
If you're into optical illusions, the famous Rio Tinto (Red River) is simply breathtaking. Situated in the city of Huelva, this natural wonder is best described as an isolated cavity on the earth's surface – and almost certainly like nothing you've ever seen before. It's lunar-like landscape consists of terraced rocks streaked with unusual colours – copper, red, brown, silver and orange – created by the weathering of sulphide minerals. Named after a river which flows through the region, this captivating place is absolutely worth a visit. Just don't forget your camera!
Lastly is the Tabernas Desert. A visit here will make you feel like you've just stepped onto the film-set of your favourite Western. Located in Almeria, this desert is considered the only one in Europe and its sparse yet striking landscape makes for a pretty special visit.
When To Travel To Andalucia
Luckily for us, Andalucia is famous for being one of the sunniest places to visit in Europe. The region generally boasts a Mediterranean climate, so visitors can expect hot, dry summers and mild winters – making it an ideal destination to travel to year-round, depending on which part you head to.
The diversity of this region means that you can return to Andalucia more than once and have an entirely different holiday – experience and climate alike. Head to the coastal resorts of Costa del Sol and Costa de la Luz (popular beach holiday spots) and you'll be met by sunshine and 30°C + temperatures, or explore Almeria and its Tabernas Desert or Sierra de Grazalema (in the foothills of the Sierra del Pinar mountain range) and you'll have quite a different weather forecast.
Typically, in the peak summer months of July and August the temperature soars to heights of 40°C, which is pleasant for days spent by the coast (and within sea-dipping distance), but may be uncomfortable if you plan on wandering the towns or city.
With this in mind, the best time to visit Andalucia, Spain is between the months of March – June and September – November, when temperatures are not as high as during the summer, yet equally as pleasant.
---
EXPLORE
get inspired
---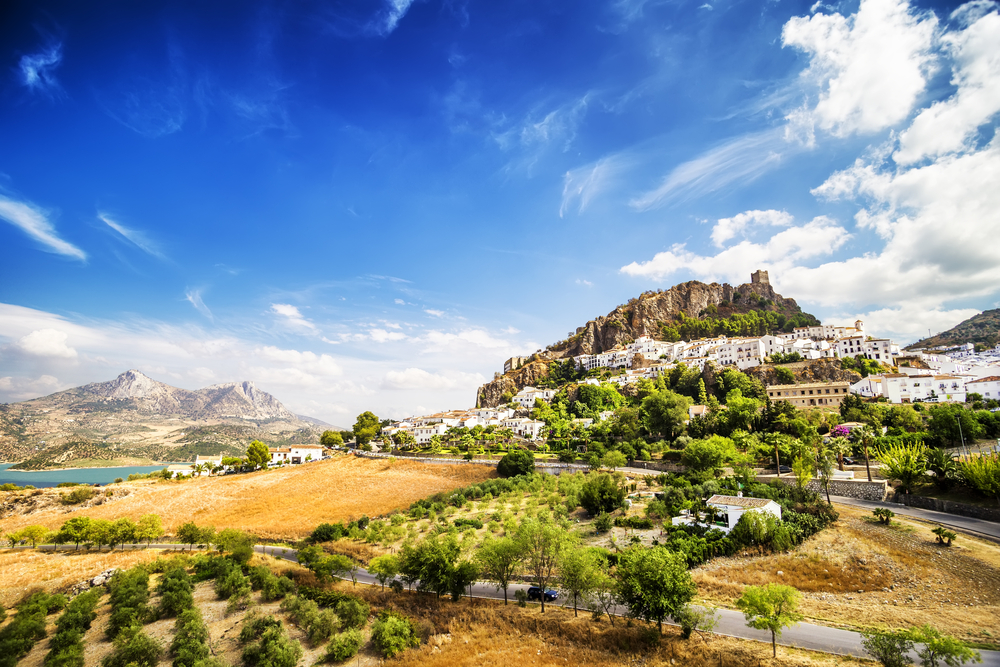 The sun-kissed southern region of Andalucia is where to travel if you're after a taste…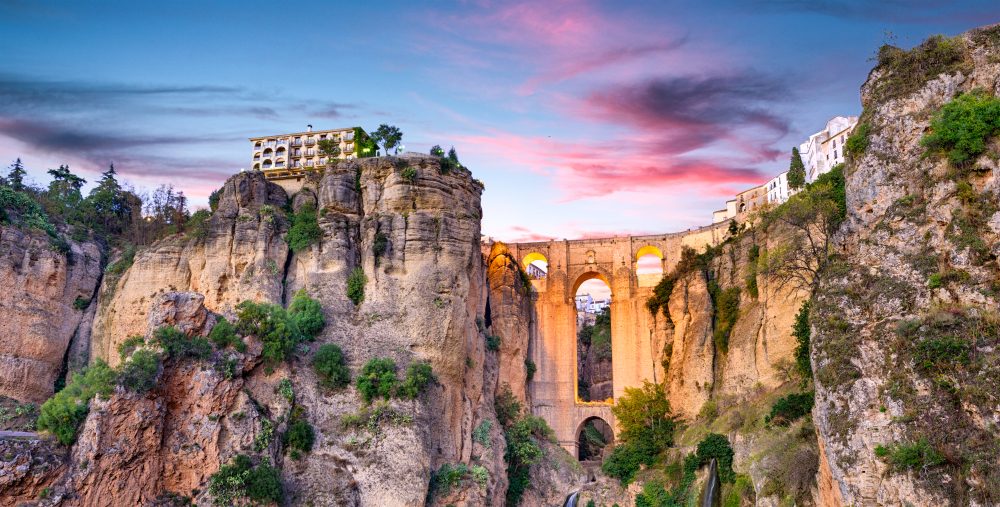 Nowhere combines majestic cathedrals, vibrant flamenco, old-worlde villages and dramatic landscapes quite like Andalucia does….