You've booked your dream holiday to Greece, perhaps to discover the ancient architecture on an exciting city break, or to laze on the white-sand beaches of its pretty islands? Wherever you're heading, you're likely to spend the next six months wishing the days away until it's time to board that flight – am I right?
The lead up to your holiday should be an exciting time; to research, browse and anticipate all of the amazing things you'll see and do while you're there. Not to wallow in pity every time you have to cross off another day on your calendar.
That's why we've highlighted some of the best ways you can build excitement in the days before you travel, from binge-watching documentaries to serving up traditional Souvlaki for tea. You can thank us later…
What To Watch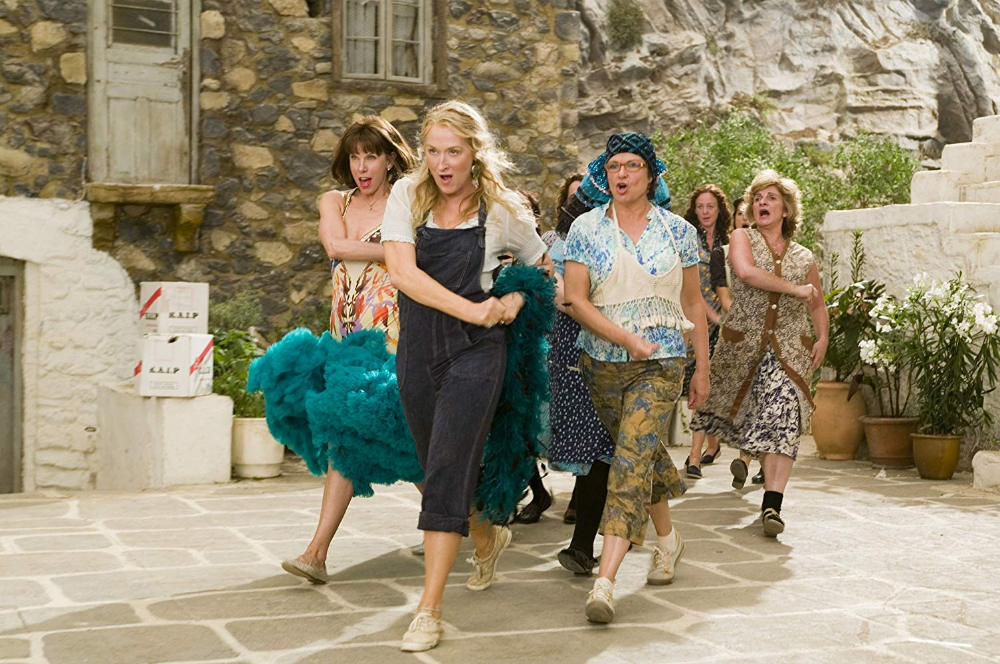 Thanks to its photogenic islands, backdrops and beaches, Greece has been the film set of many a famous movie. Meryl Streep's 'Mamma Mia' is undoubtedly a firm favourite (yes, you guessed it). Filmed in Skopelos and Skiathos, sleepy islands in the Northwest Aegean and the Western Aegean Sea, the hit film features stunning panoramic views of Kastani Beach and its turquoise-blue waters.
Additionally, Hollywood blockbuster 'Captain Corelli's Mandolin' is another movie that gives this gorgeous destination some well-deserved screen time. Set predominantly on Kefalonia, the film features Antisamos Beach and Dichalia Village.
If documentaries are more your thing, 'Greece With Simon Reeve' is a fascinating watch, exploring the islands of the Aegean and Greece's bustling capital city of Athens – the hour-long episode really does end all too quickly. Finally, The Trip To Greece will take you on a rollercoaster journey of modern-day Greece, starring witty comedic duo Steve Coogan and Rob Brydon, need we say more?
What To Read
What better way to anticipate your upcoming trip than by getting lost in a real page-turner? From fantastic fiction to informative guides, there's a whole host of books that are set in Greece.
Matt Stanley's 'A Collar For Cerberus' tells the tale of a naïve British graduate who road trips around Greece to seek experience from his literary hero, an award-winning Greek author. Touching on friendship, fame, life lessons and, of course, Greece's beautiful landscapes, this multifaceted book will take you on a Mediterranean adventure.
Best-selling author Victoria Hislop's novel 'The Island' is another one worth sinking your teeth into. Set in Crete, the book follows a young girl's quest to find out more about her Greek heritage, uncovering a few unwelcome secrets along the way. The novel leads the girl to the stunning island of Spinalonga – which (take note) is just a short boat journey away from the town of Agios Nikolaos. A day trip we definitely recommend adding to your to-do list.
If you prefer educational reads, 'Mythos' is sure to pique your interest. Written by British actor, author and presenter Stephen Fry, the book retells various Ancient Greek myths with a witty twist, shedding light on some of the historic tales that have had such a significant impact on our language and literature today.
Lastly, for those simply wanting to get a low-down on the destination, grab yourself a copy of Lonely Planet Greece Travel Guide or Lonely Planet Greek Islands Travel Guide for insightful tips and tricks, itinerary suggestions, detailed maps and beautiful photography. You can't go wrong.
What To Browse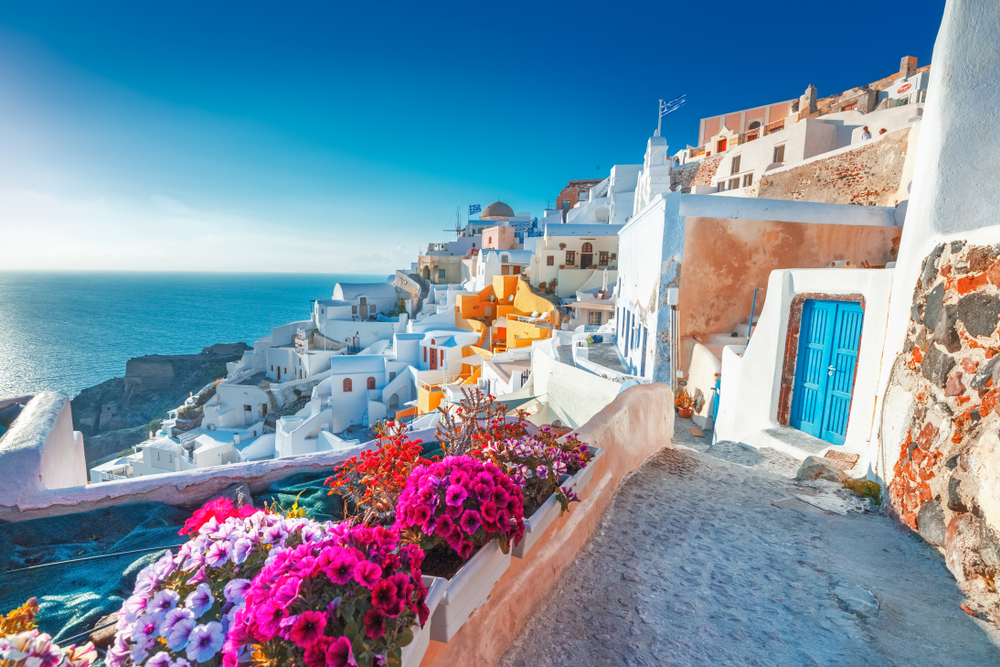 Nothing passes time quicker than by scrolling through social media. One minute you're innocently checking your Instagram stories during your lunch break, and the next – its 5pm. If daydreaming about the gorgeous golden beaches you'll lay on and the turquoise waters you splash in isn't enough, pick up your phone and head over to Instagram, a.k.a photography heaven. Pages such as Visit Greece post the most awe-inspiring images and videos of your summer holiday-to-be – now that's sure to make your work commute more bearable?
What To Eat
What better way to celebrate booking a holiday to Greece than by cooking up a storm inspired by its delicious cuisine? Moussaka, Souvlaki, Calamari, Greek Salad, Tsatziki, Bhaklava, the list goes on and on and on. You could, of course, make a visit to your local Greek restaurant and save yourself the washing up, but where's the fun in that?! Grab a glass of wine and prepare for a date night with YouTube. Channels such as Aki's Kitchen and Dimitra's Dishes feature fantastic cook-a-long content with authentic Greek and Mediterranean recipes guaranteed to make your mouth water. Hands up for Taverna-worthy meals without leaving your kitchen!
What To Listen To
Nothing will put you in the heart of this Mediterranean gem quite like blaring out some of the finest traditional Greek music. Close your eyes and you're immediately transported to a whitewashed taverna; a warm breeze is drifting through the air and restaurant waiters begin to circle your table as the famous instrumentals of Zorba's Dance get louder and faster around you…
Don't just take our word for it, though. Open Spotify, shout at Alexa or simply type into YouTube "Greece Music" and you'll be inundated with the soundtracks admired across the country.