There's nothing better than curling up on the sofa and settling into a fascinating documentary. Better still (since we all lead busy day-to-day lives), the likes of Netflix, iPlayer and On Demand services give us the opportunity to binge our favourite TV shows as and when we please. So, whether you're planning your next adventure or simply feel like channelling your inner wanderlust, we've rounded up some of the best travel documentaries to watch right now, available for your streaming pleasure…
The Trip To Greece
If you've always fancied having Steve Coogan and Rob Brydon in your living room, now's the chance! The Trip follows the comedians as they embark on a hilarious road trip through Europe (the first series landing 10 years ago), exploring destinations including Spain, Italy and, of course, Greece – the location of the final series. You'll feel like you're sitting at the table with them as the witty duo bicker, sing, touch on life and death, and exaggeratingly impersonate famous actors – all while they tuck into a plate of risotto. Genius.
Available on: Now TV
Joanna Lumley's Hidden Caribbean: Havana To Haiti
Grab your popcorn (or an Old Cuban), as Joanna Lumley's new show sets to take us on an exotic adventure across the Caribbean. Available to watch on ITV Hub, the Absolutely Fabulous star travels to two of the world's most remarkable countries, uncovering their rich natural beauty, delving into their turbulent history, exploring humming cities that burst with colour and, to contrast, tranquil white-sand beaches.
Sounds fabulous, darlings…
Available on: ITV Hub
Salt Fat Acid Heat
If you plan your travels based on how delicious that destination's food is, you're in for a real treat. Prepare to embark on a culinary journey like no other when you tune into Netflix's drool-inducing show, Salt Fat Acid Heat. This invigorating four-part series follows Chef, Teacher and Author Samin Nosrat as she experiments with what she believes are the four elements of successful cooking. Each instalment of the series is featured in a different country, Italy, Japan, Mexico and the USA, where she explores each ingredient with some pretty fabulous cooking creations.
A real, feel-good watch for any foodie.
Available on: Netflix
The Kindness Diaries
Guaranteed to give you the warm and fuzzies, The Kindness Diaries is the feel-good series you never knew you needed. The show follows global adventurer and TV presenter Leon Logothetis as he travels the globe with nothing but his vintage motorbike and "the kindness of strangers" – whom he gives back to throughout the series. Watch as his sole dependence on the generosity of strangers takes him on an inspirational journey through destinations including Europe, Vietnam, Cambodia, Canada and Hollywood. An emotional and heart-warming documentary.
Available on: Netflix
Night On Earth
This nocturnal-style nature series is set to lure you in for a sneak-peek of some of the world's most incredible animals in their natural habitats – including those too shy to come out and play during the day! Warning: it's about to get techy. Thermal imaging, infared lights, moonlight cameras and other cutting-edge technology have made it possible to capture the behaviours of wildlife and landscapes after-dark, with this exciting six-part series showcasing the movements of some of our favourite mammals, including lions, elephants and monkeys.
It's time to discover what really happens once the sun goes down…
Available on: Netflix
Jack Whitehall: Travels With My Father
If comedy is your thing, Jack Whitehall's travel documentary is sure to have you chuckling. This light-hearted show is now streaming its third series on Netflix, which follows the comedian and his former showbusiness agent, and seemingly straight-laced Father, Michael, tour the US. What can you expect to see in this series? The duo's itinerary is fast-paced and features travels to Arizona, Phoenix and Las Vegas – where Jack dreams of a "lads and dads"-style stopover. The witty show has plans to release a fourth series too, set in Australia, showcasing snippets of the comedian's latest stand-up tour.
Available on: Netflix
Seven Worlds, One Planet
It goes without saying that we couldn't list the best travel documentaries without a mention of our national treasure that is Sir David Attenborough. His award-winning documentaries have graced our screens for years, educating us with shows including Our Planet, Planet Earth and Frozen Planet, to name but a few. This time he takes us on an eye-opening journey across the world's most diverse landscapes, unravelling the wonders of our seven continents with Seven Worlds, One Planet. This incredible documentary will capture your heart as much as it will your attention, highlighting the contrasting terrains, climates and wildlife that make our planet truly spectacular.
Available on: BBC iPlayer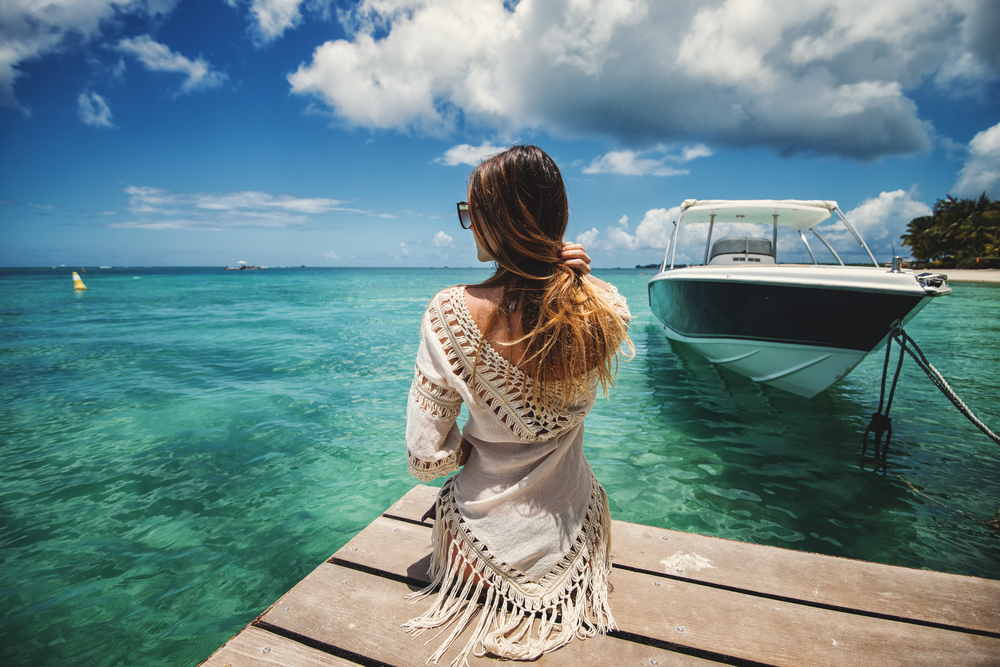 Premium holiday deals and special offers from Letsgo2
From luxury on the Mediterranean, five star luxury holiday deals in Dubai to serene opulence in the Maldives and cosmopolitan city breaks in the USA, we'll find your perfect holiday – for less.
Just tell us where you want to go and we'll find the best deal that will get you there in style.