Want to top up your Vitamin D this winter? It's been a tough year, but we're ready to whisk you away to some of the world's most beautiful palm-fringed islands, where cotton-white sands, punchy rum cocktails and balmy breezes await.
We've rustled up our favourite year-round jewels you can still travel to this year, each of which promise total R&R and sunshine on tap – so you can stop dreaming, and start packing for paradise this 2020.
 The trickiest part is deciding which sun-drenched isle to visit first…
Dubai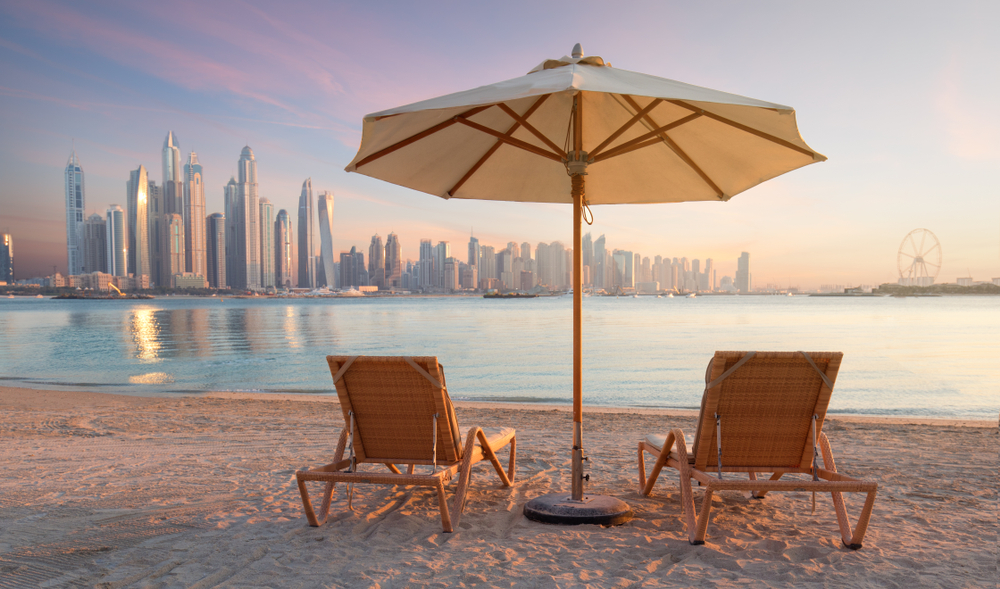 Weather
Crowned for being one of the toastiest destinations in the world, Dubai has a year-round climate that promises beautiful sunshine whether you're visiting in summer or winter. June, July and August are the hottest months with highs reaching a sizzling 41°C, while its sub-tropical climate makes the winter months (November – April) the best time to visit, with pleasantly warm temperatures hovering around the mid 20s – perfect for a splash of winter sun.
Why Visit Dubai?
If you're dreaming of ornate hotels, sky-high restaurant views, azure waters and cotton-white sands, this exotic city in the heart of the UAE is the reality. Dubai is renowned for its extravagance; from its city-sized shopping malls to its spectacular palm-lined beaches, watersports and all-encompassing resorts – with something for everyone to enjoy.
Nestled on the Persian Gulf Coast, this dazzling jewel is a top pick whether you're seeking some winter sun with a loved one or you're whisking the whole family away. Like everything else in this city, entertainment is in abundance, with world-famous landmarks and exciting attractions sure to top up your itinerary. Some of the must-visits here include lazing on the iconic Jumeirah Beach, admiring views from the tip-top of Burj Khalifa (the world's tallest building), hopping on a Dhow Cruise, experiencing a 4×4 Desert Safari Tour and wandering the bustling souks for authentic souvenirs and spices.
Whether you're seeking laid-back luxury in a five-star resort, or you fancy a faster pace exploring all that this exciting metropolis has to offer, you can go at your own pace when you visit Dubai.
Hotels & Resorts
Discover our wide variety of hotels across some of the most popular resorts in Dubai, including Palm Jumeirah, Jumeirah Beach, Dubai Marina & The Walk, and Jebel Ali. We've got a resort that suits your requirements and budget, whether you've got the kids in tow or you're on a romantic couples escape.
Perfect For: A Beach & City Escape
Barbados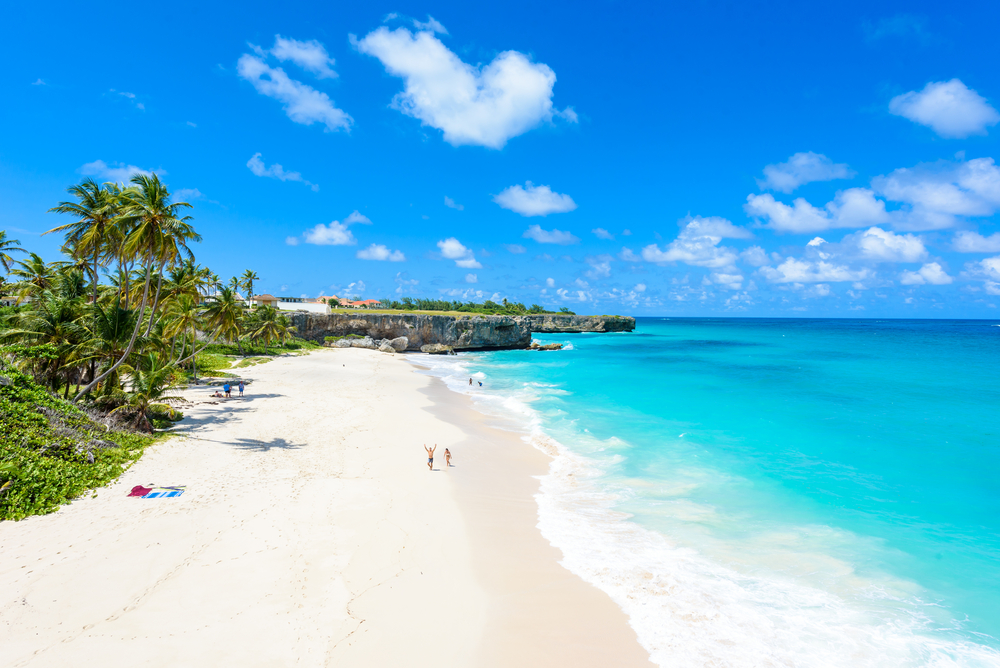 Weather
If tropical climates, warm breezes and clear blue skies are what you're seeking this winter, this Caribbean Island won't disappoint. Barbados is generally sunny and retains a steady temperature all-year-round, with over 3,000 hours of sunshine each year. The summer months from June – August are dry and a little humid with average temperatures of 30°C, while from August – October you may have to dodge the odd tropical storm. The winter months of December – March is Barbados' high-season, making it a popular choice for winter sun holidays.
Why Visit Barbados?
When you think of winter sun, idyllic beachfront resorts, tropical cocktails, refreshing dips in the clear blue sea, and indulgent food somewhere exotic is what springs to mind, right? Luckily for you, the far-flung island of Barbados serves up all of the above and then some.
Boasting a lively nightlife scene on the south coast, postcard-worthy beaches on the east coast, and some of the world's finest resorts on the west coast, this Caribbean jewel has something for everybody if you're considering a winter sun holiday here. Why not whisk the kids away for a Christmas with a difference this year and spend the festivities exploring limitless white-sand beaches, verdant tropical forests, quirky upbeat rum shacks, incredible water activities, plus a treasure trove of history and culture (especially in the UNESCO-listed capital of Bridgetown)? There's nothing you can't do here.
Since there's so much to love about this corner of the Caribbean, we've highlighted our top five Barbados experiences for you to scribble on your to-do list!
Hotels & Resorts
If you're planning a winter sun holiday to Barbados, we've got a selection of luxury hotels available across the island, for less. If blissful beach days are your priority, head to the West Coast, also famously known as the 'Platinum Coast', for the best beachfront resorts including The Fairmont Royal Pavillion. Or, if you prefer a more upbeat scene, the lively South Coast is an ideal location for easy-going days followed by buzzing evenings out.
Search for hotels in Barbados.
Perfect For: Culture, Clubs & Coastline
Maldives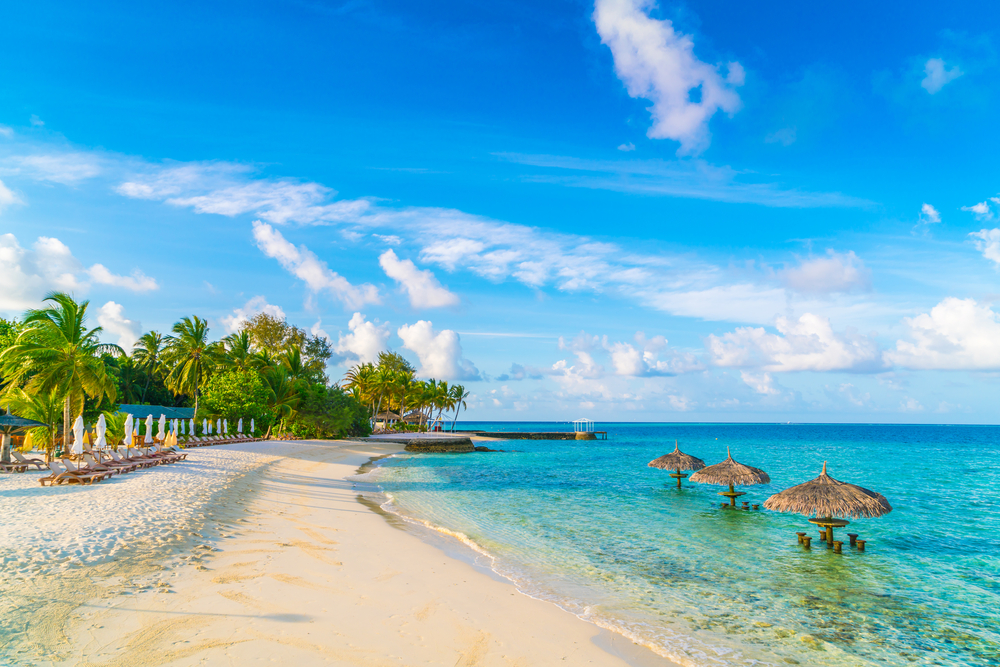 Weather
Despite being a tropical island, temperatures in the Maldives are pretty consistent all-year-round, with average highs of 30°C making it a hot spot for winter holidays. Proudly serving up 8 hours of sunshine a day (with temperatures barely falling below 25°C – even in the evenings) it's no wonder sun-seekers are flocking to this fantastic isle for an extra dose of Vitamin D. May is typically the rainiest month, while December – mid April is the most popular time to visit, when the climate is drier and less windy. Those looking to snorkel and scuba dive here should visit the western side of the atoll between May – November and the eastern side of the atoll between January – April, when visibility and sea conditions are at their best.
Why Visit Maldives?
An unforgettable drop in the heart of the Indian Ocean, the Maldives is an island you're guaranteed to fall in love with. Home to some of the world's most exclusive resorts, hotels, restaurants and diving opportunities, your holidays to the Maldives will be nothing short of unique.
Typically a honeymoon destination (it's easy to see why), this idyllic isle is most popular for romantic couples holidays, with alluring water villas that feature infinity pools overlooking the twinkling sea. You can be as lively or lazy as you wish in the Maldives, with the option to sunbathe on the coral white-sand beaches and totally unwind, or explore the tranquil waters with activities including paddle-boarding, champagne boat tours, snorkel and scuba diving, hobie-cat sailing and more.
As the sun sets, spend the evening indulging in tropical cocktails and tasty cuisine in one of the idyllic waterfront restaurants – you won't get better views over the Indian Ocean.  
Hotels & Resorts
One of the special things about visiting the Maldives is that it claims a one-resort-per-island setup, so choosing the right resort is important. The nation is made up of no less than 1,200 pure coral islands, so there are plenty of atolls to choose from! Experience total R&R when you stay at one of our exclusive resorts across the island's different atolls – from intimate resorts off the beaten track such as JA Manafaru in Haa Alifu Atoll, to all inclusive options such as Kurendu Island Resort in The Lhaviyani Atoll.
Search for hotels in the Maldives.
Perfect For: A Romantic Couples Retreat
Bermuda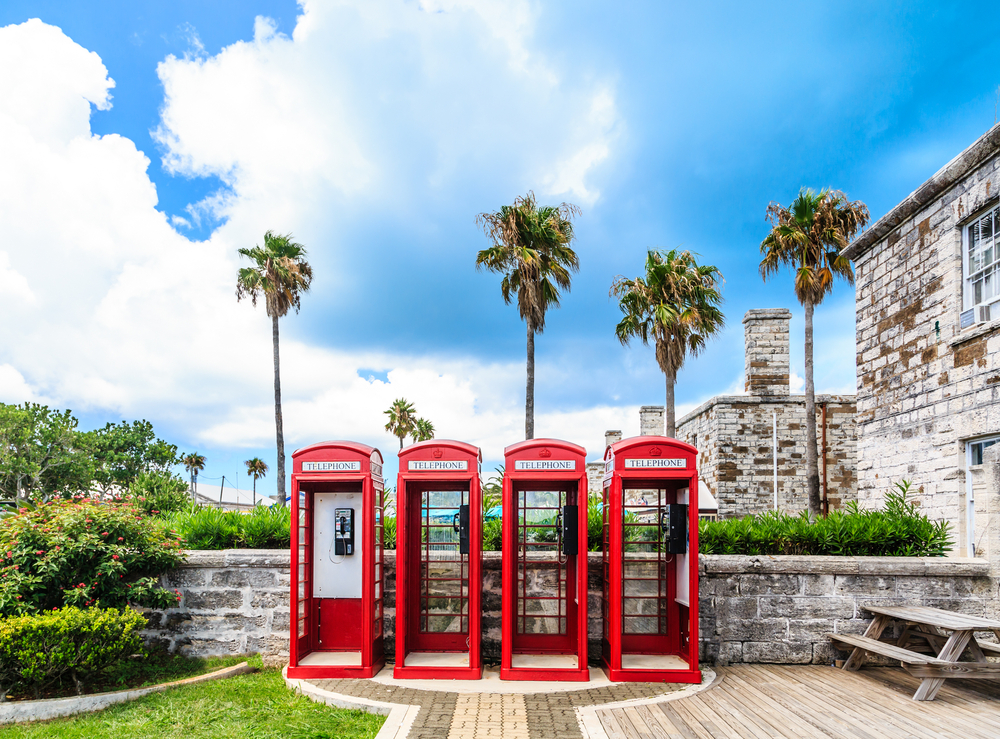 Weather
Bermuda has a sub-tropical climate, the hottest part of the year from May-October with temperatures hovering at 30°C and humidity surpassing 85% from July-October – making it an uncomfortable time to visit. Thankfully, the winter months are milder with September and October being popular times to travel here. Despite the island's rainfall (which feeds its lush green foliage), it does not experience tropical monsoons or a specific 'rainy season' since – contrary to popular belief – it's not actually located in the Caribbean.
Why Visit Bermuda?
This British Overseas Territory is the perfect place to escape to if a dose of winter sun is on the cards. Easily confused with the Caribbean for its tropical temperatures, white-sand beaches and swaying palm trees, this island destination is actually closer to North Carolina (and just a couple hour's flight from New York). You may also be surprised to learn that this exotic isle is surprisingly similar to the UK (yes, you read that correctly!) sharing a love for quintessentially British afternoon tea and cricket – perfect darling! But don't panic, the weather is somewhat warmer we assure you.
Despite being only 21 miles in length and one mile in width, Bermuda packs a whole lot into its shoebox-sized isle. Visit the UNESCO World Heritage Site at the town centre of St. George's, discover the mystical underground Crystal Caves, wander Walsingham Nature Reserve (also known as Tom Moore's Jungle) and, of course, relax on the pretty pink-sand beaches. Where better to spend your winter?
Hotels & Resorts
There are some fantastic hotels in Bermuda, with some of our top hotel picks including Rosewood Bermuda and Cambridge Beaches Resort & Spa. Whether you want to step out of your hotel onto a private stretch of pink sand, be a close distance to the nearest golf course, or fancy an idyllic in-house spa overlooking lush manicured gardens – we've got what you're looking for.
Perfect For: The Whole Family
Discover our sun-drenched selection of winter destinations and look forward to a well-earned escape this 2020.
---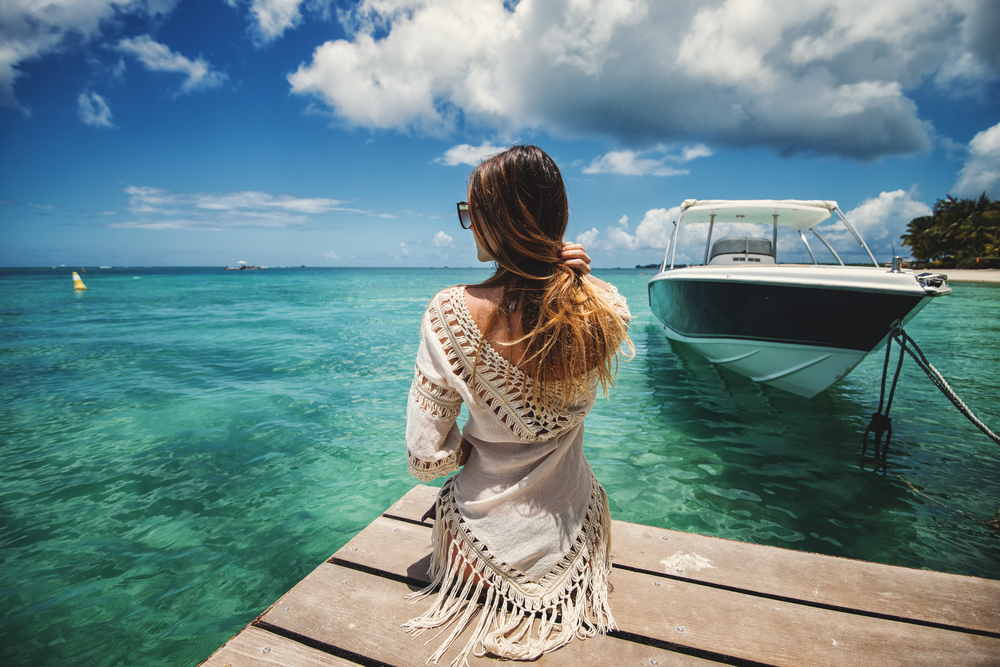 Premium holiday deals and special offers from Letsgo2
From luxury on the Mediterranean, five star luxury holiday deals in Dubai to serene opulence in the Maldives and cosmopolitan city breaks in the USA, we'll find your perfect holiday – for less.
Just tell us where you want to go and we'll find the best deal that will get you there in style.