Realise your inner daredevil by taking part in some of these exciting adrenaline fuelled activities next time you're in Dubai
1. Dune bashing
A quintessential Dubai must do, particularly if you're a thrill seeker. After being picked up from your hotel, there's a 45 minute drive into the middle of the desert. The driver will stop to let down the tyres (this gives more traction against moving sand), before driving up and down the sand dunes in convoy at increasing speeds. Driving on sand is very different to driving on a road, so expect plenty of slipping, sliding, skidding and shouting!
If you fancy going it alone – specialist operators offer you the chance to take the wheel of a single seater dune buggy (fitted with a roll bar).
Top tip – Wear sandals, or else your shoes will be filled to the brim with sand – it gets everywhere!
2. Sand boarding
A bit like snowboarding, but warmer! One of the most popular desert sports in Dubai, it's also easier to get the hang of than snowboarding.
3. Flyboarding
Iron Man wannabes, take a look at this. A jet ski pumps water through a hose which is attached to the board, creating the propulsion needed to make you fly above the water. It's easier to pick up than it looks, especially if you've got good balance and have tried board sports before – and you really do feel like a superhero!
4. Bungee jumping
The exponential growth of Dubai means there's one thing you'll often see across the skyline – cranes. For the ultimate adrenaline experience, try jumping off one! Overlooking the Burj Khalifa, Gravity Zone is the city's first permanent bungee location.
5. Sky diving
Plummet through the air from 4km above the Palm… is there anything more likely to get your adrenaline surging?
6. Jetskiing
For an alternative, more exciting way to see the sights of Dubai, try a waterski tour. Take a waterproof camera as there are some fab photo opportunities with the likes of the Burj Al Arab, Atlantis the Palm hotel and Dubai marina. It's less of 'tour guide' led experience, with plenty of action on the jetskis!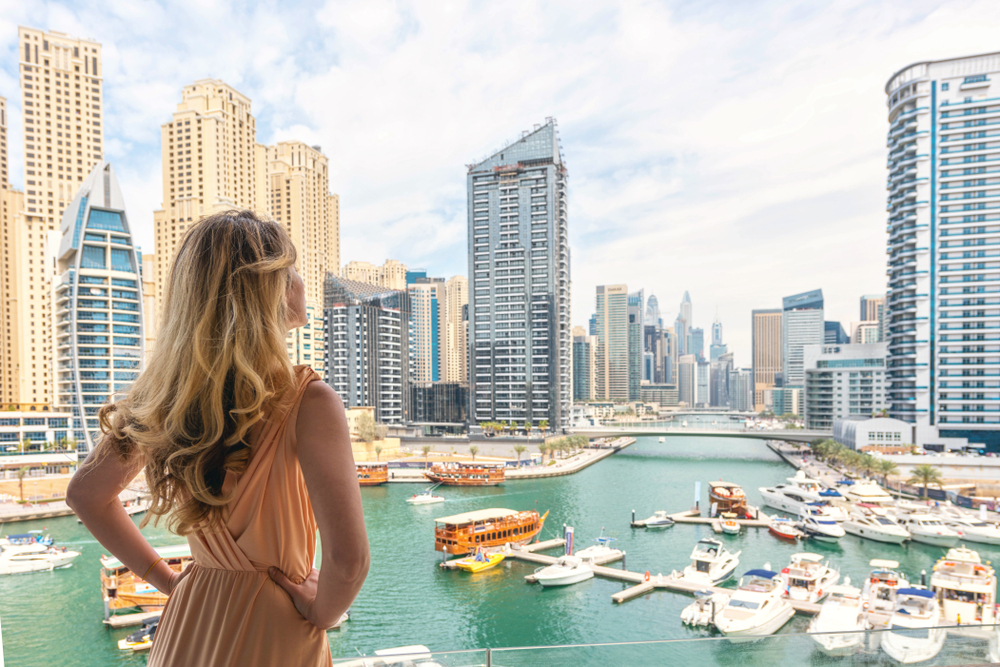 Make this the year to visit Dubai
Dubai holidays are a fantastic choice for everyone. Whether you're travelling with a young family or seeking a romantic break for two, this dazzling jewel in the UAE crown is a must-visit. Check out neighbouring Ras Al Khaimah and Fujairah for the best all-inclusive Dubai holidays. Or treat yourself to a truly opulent city-centre hotel.
Explore our range of Dubai resorts and find your perfect holiday today!