The largest of the Canary Islands, Tenerife is one of the most popular holiday destinations in Spain. It may only be two hours from the UK, but this balmy holiday spot serves up tropical year-round weather, beautiful beaches, lunar-worthy landscapes and rich countryside all rolled into one – who needs the Caribbean?!
Browse our pocket guide to discover why Tenerife should be on your holiday hit list…
Where To Stay In Tenerife?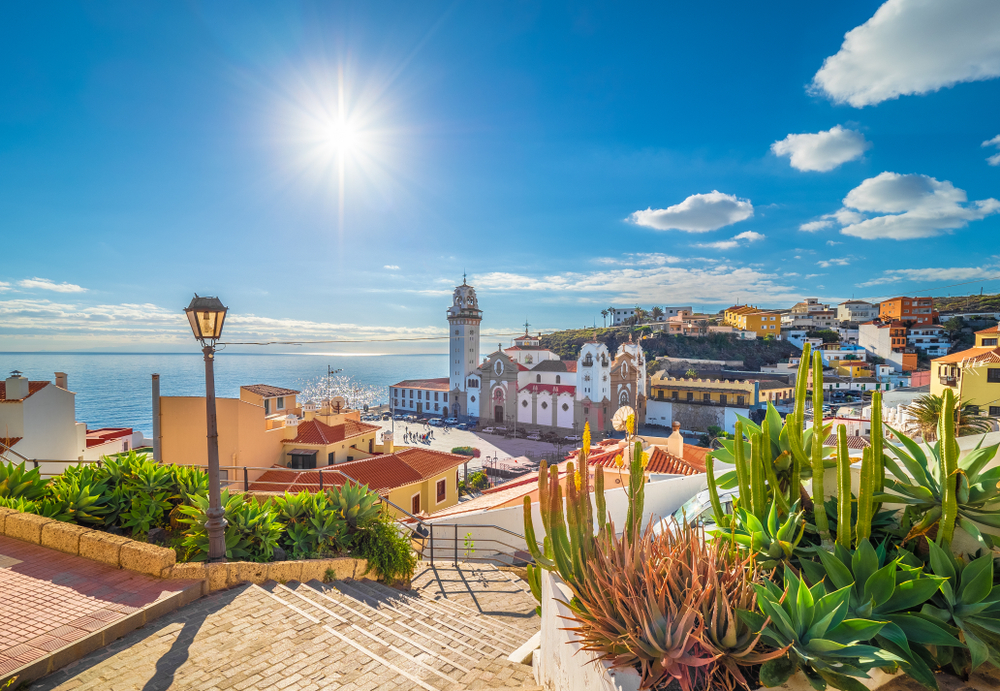 This subtropical island is peppered with purpose-built resorts in order to accommodate the almost six million tourists that flock here each year. We've rounded-up five of the best to help you decide where to drop your beach bag, whether you're seeking slow-paced sands or superb nightlife.
Playa de las Americas – The largest of Tenerife's tourist resorts, this coastal spot was purpose built in the 1960s and remains as popular today as it was back then. The resort is best known for its big hotels, lively nightlife and five beautiful beaches – all of which offer a buzzing atmosphere.
Costa Adeje – This sun-kissed resort sits on the south of the island and is one of the best for family holidays. Costa Adeje serves up all-round entertainment, with some of the island's best beaches, two famous water parks (Siam Park and Aqualand) plus a selection of fantastic restaurants, bars and shops that are easily reached in the resort town centre.
Los Cristianos – Not too far from Playa de las Americas, Los Cristianos is a laid-back resort with pleasant beaches and a sophisticated nightlife – better suited to couples holidays and mature tourists. Spend time wandering the picturesque harbour or hop on a ferry to neighbouring La Gomera – a beautiful islet with a verdant hillside village.
Playa de la Arena – For those after a low-key holiday, this small resort situated on the west coast offers visitors a quaint stay on the island. Calm Playa de la Arena is where to head if you want to discover Tenerife's gorgeous blank sand beaches, hike coastal trails or relax at one of the few hotels that reside here.
Los Gigantes – Another quiet contender is the hilly seaside town of Los Gigantes. Surrounded by dramatic cliffs, this compact tourist resort has a selection of family-friendly hotels, a lovely marina, the dark-sand beach of Playa del Duque and a selection of market stalls and boutiques to browse. Its close proximity to livelier neighbour Playa de las Americas means you can speed up the pace of your holiday, as and when you wish.
City Or Beach?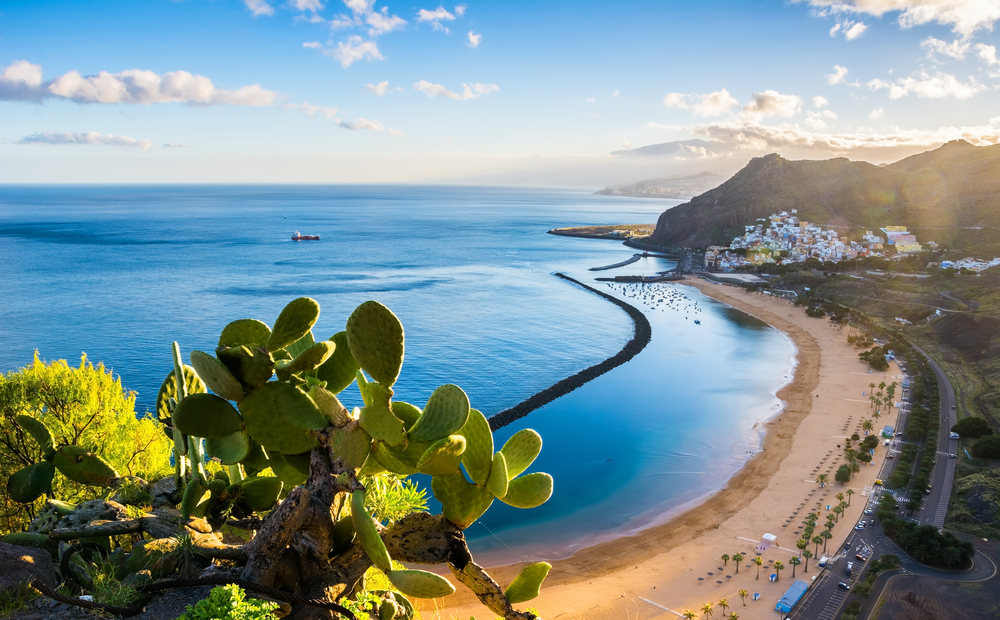 Tenerife has its fair share of beaches thanks to the island's expansive coastline, with a mixture of black, shingle and fine golden sands to sink your toes into. Whether you visit the popular resort town beaches, rugged coves or rural national park stretches – there's a corner of the coast to suit everyone here.
Playa del Duque in Costa Adeje, Troya Beach in Playa de las Americas, Playa Jardin in Puerto de la Cruz and Playa de la Teresitas in Santa Cruz are some of the most popular stretches on the island; while the smaller pockets of Alcala in the town of the same name, El Bullollo in Puerto de la Cruz, and Almáciga Beach in the village of Taganana are lesser-known coves offering serene sands off the beaten track.
If you'd rather swap the sand for a lively city atmosphere, Santa Cruz is the resort to head to first. This popular port city is the capital of the island and houses a mixture of cosmopolitan and colonial buildings, a bustling harbour, interesting museums, an excellent shopping scene and a couple of beaches – what more could you want?
Additionally, there is Playa de Las Americas. A metropolitan hub in the south of Tenerife best known for its high-rise hotels and atmospheric streets brimming with famous clubs, bars and beach parties. This resort attracts a different type of crowd than the island's sleepier coastal areas, so if you head here expect a faster pace.
Can't decide between the beach and the bars; have the best of both worlds!
When To Visit Tenerife
Thanks to its year-round climate, Tenerife boasts beautiful sunshine whether you're visiting in the height of summer or looking to banish those winter blues. The peak season months between June – September are when temperatures are highest, often soaring into the early 30s. While spring, autumn and winter offer slightly milder climates of around 20°C that are equally pleasant. Travelling in these cooler seasons should be considered if you want to admire the island's natural beauty on tours and excursions, this would ensure you avoid, well, overheating!
Tenerife Weather
Not only is Tenerife the largest, it's also the warmest of the Canary Islands – along with its sister isle of Gran Canaria – making it the perfect choice if you want a holiday that's guaranteed to bring the heat. Like anywhere, the weather will vary slightly based on which part of the island you travel to, for instance the south is warmer and has less clouds than in the north – which is likely to receive most of the very few days of rain Tenerife experiences.
It seems bizarre to imagine that snow can fall on an island situated off the coast of West Africa, however, if you climb to the peak of the famous Mount Teide (situated in Mount Teide National Park), the significant rise in altitude means at certain points throughout the year this area will experience snowfall. Even more peculiar is that you'll most likely be sunbathing on the beach as it happens!