Tenerife's diverse natural landscape makes it one of the most unique places to visit in the world; with rugged mountain peaks, vast lunar-like spaces, archaeological wonders and beautiful vegetation. If you can drag yourself away from its gorgeous black-sand beaches for long enough, wander off the beaten path and you'll be blown away by the extent of this islands natural beauty.
It's time to visit Tenerife…
Mount Teide National Park
One of the most prominent places to visit in Tenerife is Mount Teide National Park. This World Heritage Site is otherworldly, home to an active volcano with the highest mountain peak in the Canary Islands and Spain, reaching 3718m. If you're feeling adventurous, you can explore this geological treasure on foot by following one of the hiking routes – but beware the terrain will be pretty rugged! Or for a birdseye view of this natural wonder, you can hop on a cable car to the base of the summit and soak up incredible views of Mount Teide and Tenerife.
While you're here it's worth visiting the Teide Observatory and souvenir shop, too.
Majestic Masca Village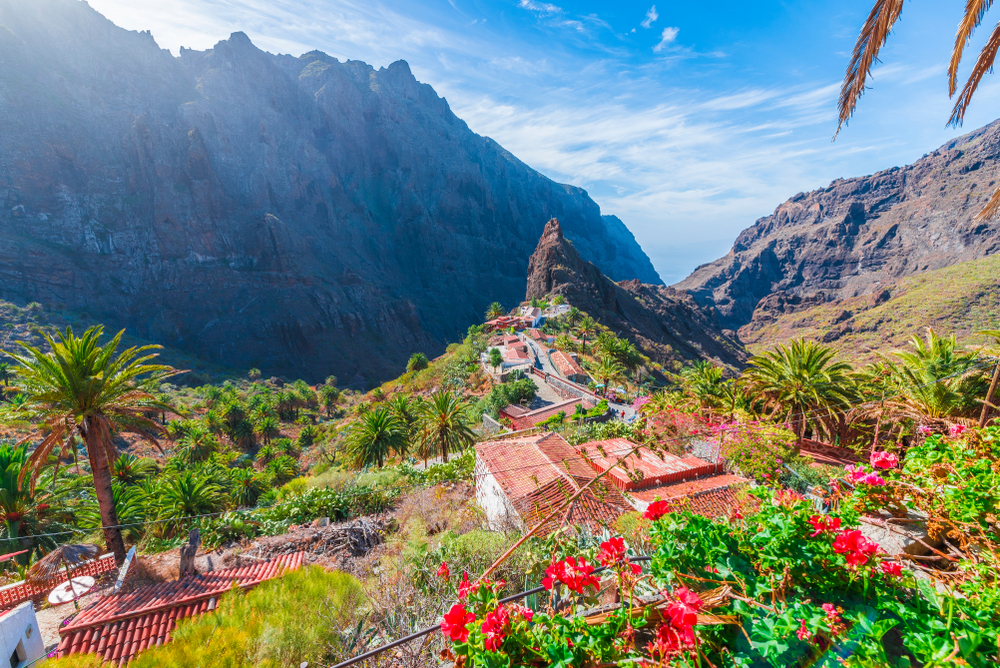 This majestic mountain village is the highest and most beautiful in Tenerife. Nestled in the Teno Mountains, colourful houses cling to the mountains rugged edge, with views over deep ravines that are peppered with lush green flora. In the village centre, you'll find a small church and a couple of restaurants for tourists to dine in.
If you want to explore (and have a few hours to spare), hike from the village to Masca Bay by the coast and you'll benefit from stunning views of La Gomera, another quaint Canary Island, in the distance.
This 'forgotten village' was relatively undiscovered until recently since there was no way to reach it before 1991; today you can brave the hair-raising roads that lead to it – or if you're feeling fancy, hop on a water taxi from Masca Bay to Los Gigantes.
Historic Garachico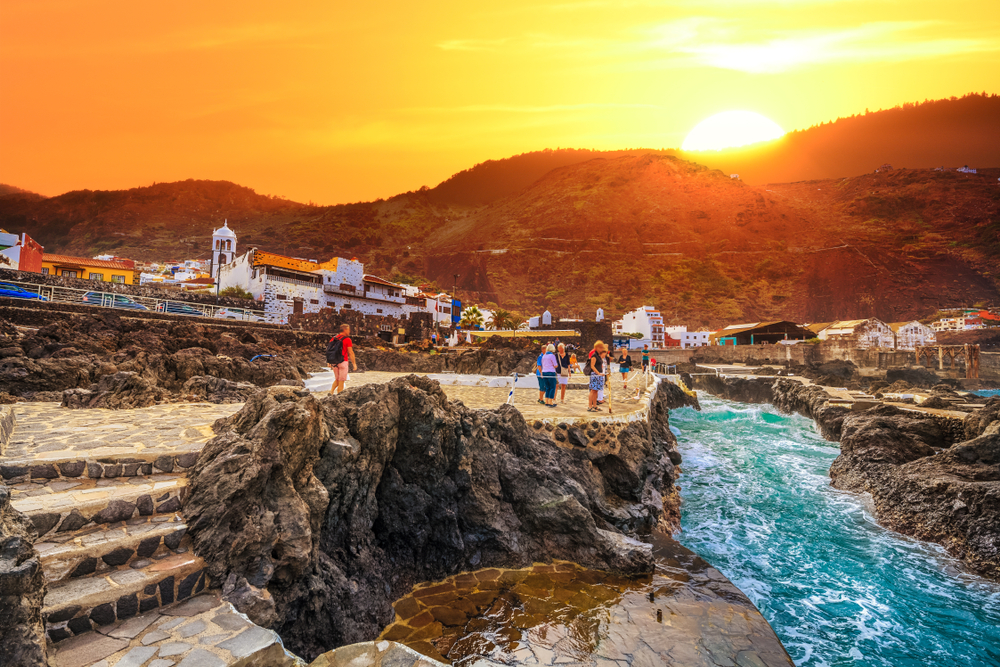 Sitting pretty at the bottom of tree-clad hills on the north coast of Tenerife is the historic town of Garachico. Less than an hour's drive from the capital Santa Cruz, this jewel by the sea is a popular day-trip destination for tourists thanks to its natural attractions.
This dinky town was once the island's thriving main port, with grand ships docked in the harbour and wealthy streets – until of course, the Montana Negra volcano erupted in 1706, causing rivers of lava to snake its streets. Today, you'll find natural pools dotted across the volcanic landscape which are lovely to swim in, plus colonial-style buildings, pretty churches, and a selection of restaurants and bars in its Plaza de la Libertad or Main Square.
Pirámides de Güímar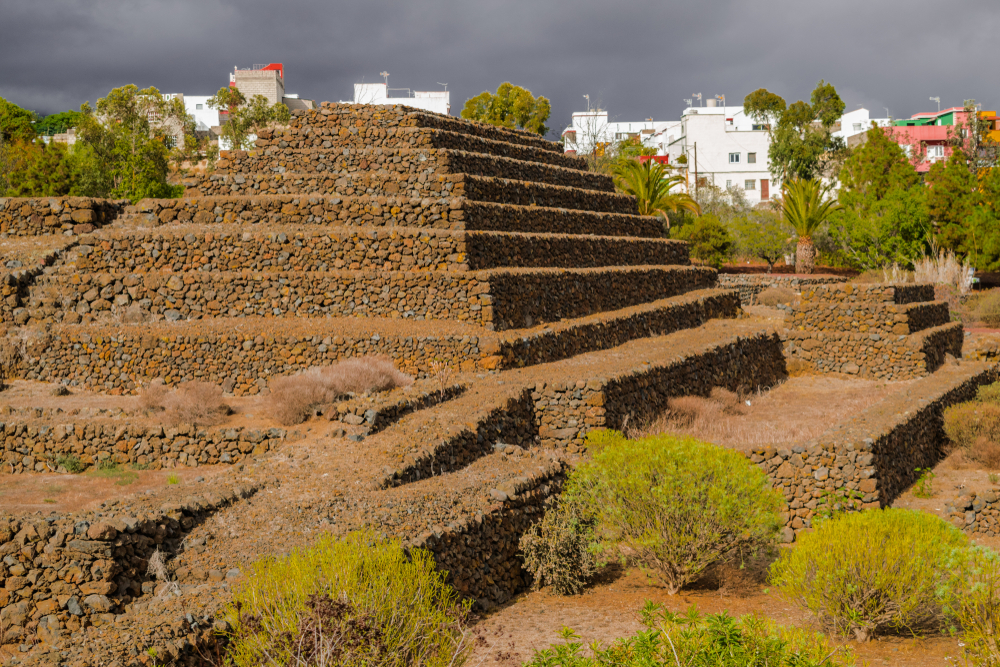 Take a day trip to the Pirámides de Güímar Ethnographic Park and you'll feel like you've been transported back to one of your history lessons at school. Six mysterious lava-stone pyramids belong here which were first discovered by the public in the early 90s, however, theories of their origin date back long before the Spanish Colonisation.
You can learn more about these natural wonders and the history of the area in the park's Casa Chacona Museum, located in a traditional 19th-century Canarian building. Or you can wander one of the five the themed botanical gardens, including the Poison Garden – best known for housing 70 species of toxic plants, yikes!
Visit Playa De La Tejita Beach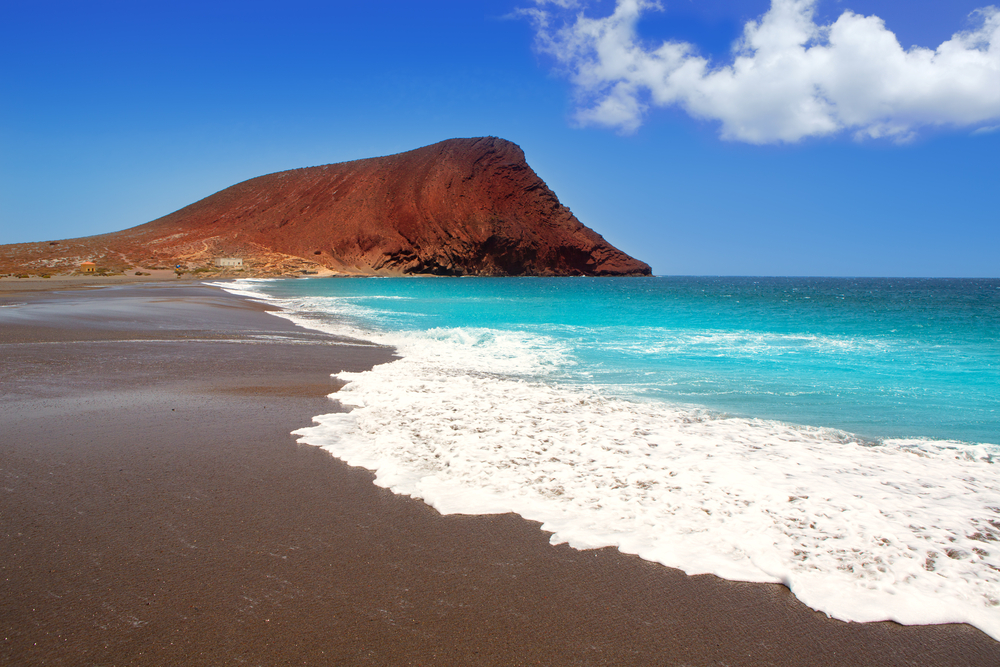 We couldn't not mention one of the island's unique beaches, could we? Since Playa de la Tejita is one of the largest natural stretches on Tenerife, it seems fitting. Located nearby to the popular kite-surfing beach of El Medano, this spectacular sandy stretch is largely undiscovered by tourists – aside from a few naturists, perhaps. What's beautiful is how the cove curves round to meet the striking Montana Roja or Red Mountain – one of Tenerife's notable landmarks – which towers proudly over the turquoise waters that crash below.
Go Stargazing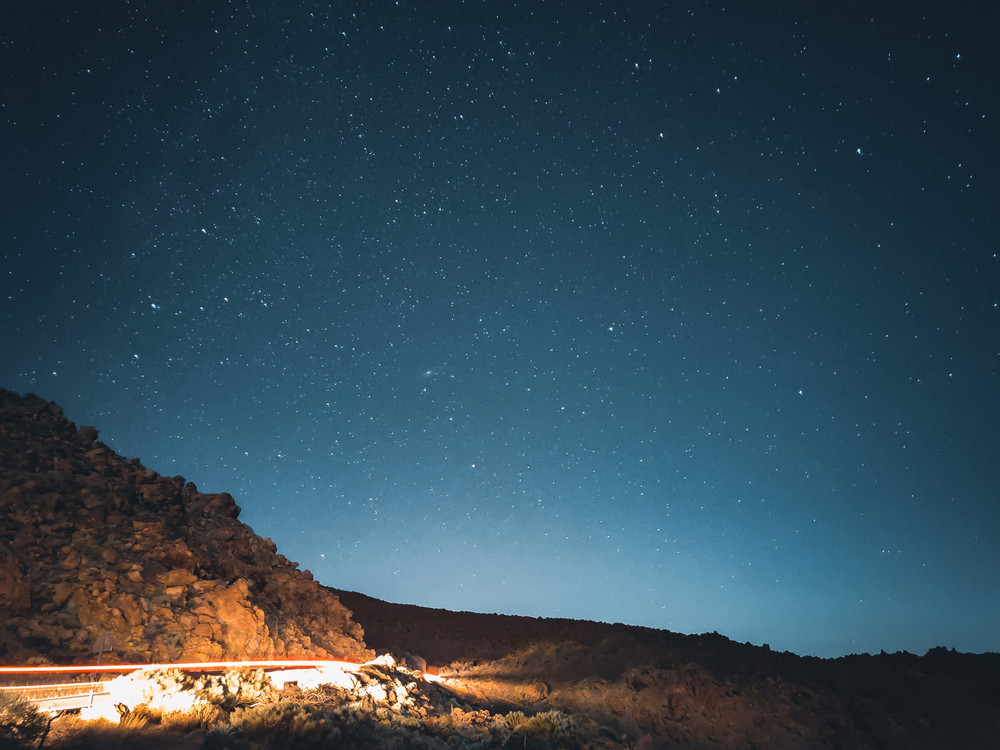 If you're looking for a romantic way to round up your holiday (or if you simply have an eye for astronomy), Tenerife is one of the best places to go stargazing. The beautiful Teide National Park is one of the world's Starlight Reserves – thanks to its high altitude – where you'll be lucky enough to spy 83 of the 88 officially recognised constellations. Now that's pretty special.
Better still, in Summer 2021 the Teide Observatory is set to play host to the Starmus Festival, an international gathering combining science, art and music to celebrate astronomy and space exploration.