This tropical island nation nestled in the eastern Caribbean is admired for its dramatic Pitons, luxury beachfront resorts, exotic reefs, sugar-white sands and verdant rainforests – a diverse destination that serves up an all-round holiday adventure.
With over 7,000 individual islands, sun-soaked St Lucia is eager to resume business as usual – with its revised entry requirements and new travel protocols set to make a positive start.
Current Situation
St Lucia has strict measures in place to ensure the safety of its residents and visitors, which must be adhered to throughout all stages of your journey – before travel, at the airport, in the hotel and around the island.
Effective of July 9th, all passengers heading to St Lucia must complete a Pre-Arrival Travel Registration Form prior to their flight, which they must print and travel with a copy of their registration form. Travellers to this Caribbean Isle must also provide results of a negative PCR COVID-19 test a maximum of seven days prior to their departure date. Any symptomatic passengers will be tested, and if positive, isolated and transferred to the Respiratory Hospital for treatment, at their own cost.
St Lucia's thriving hospitality services including restaurants and bars will resume operation while adhering to new safety protocols issued by the Ministry of Health, with some social activities allowed as long as social distancing is abided by. Precautionary measures for the island include, but are not limited to, wearing face masks, sanitising hands, and maintaining social distancing rules when in public spaces.
St Lucia is one of many now on the official GOV.UK list of countries and territories with no self-isolation requirement on arrival in the UK. Further information about what to expect when travelling to St Lucia can be found on the Government of St Lucia website and St Lucia.org.
Flying To St Lucia?
Commercial flights are now operating to and from St. Lucia, with direct routes from the UK with British Airways scheduled from 25th July, which includes two flights per week throughout August. Flight schedules are subject to change so be sure to check with your desired airline.
Hotels
Visitors must remain in a COVID-certified accommodation for the duration of their stay in St Lucia. As part of the island's required protocols, all hotels must sanitise luggage upon check-in, have a nurse's station on-site, carry out temperature checks for all staff, have quarantine facilities available and use COVID-certified taxis (and other modes of transport) only organised by the hotel – in addition to following generic social distancing rules.
Leaving the hotel of your own accord is not advised, but if you have an excursion or activity arranged via the hotel, such as watersports, you're free to enjoy the activity in a safe and open space.
If ever you need an excuse to stay on the island's tropical beaches for even longer, this is surely it…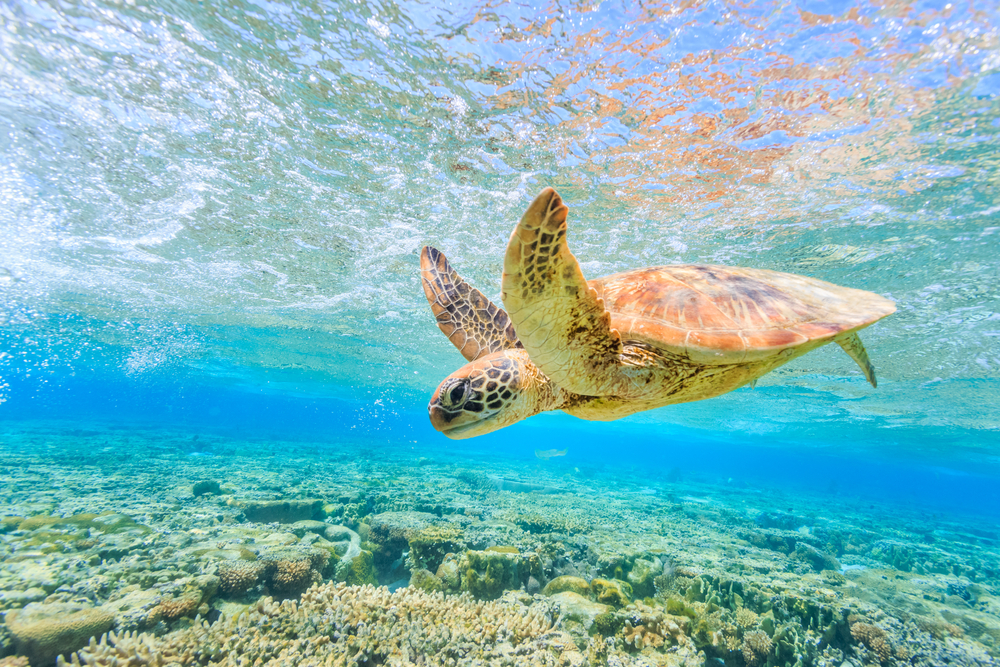 Dive into Deals for St Lucia
Take a dive into our St Lucia deals and you could be joining this guy in the beautiful Caribbean. We've found the very best places to stay in style and can offer them to you with up to a 55% discount.