This idyllic island country nestled in the eastern Caribbean Sea is a haven for those seeking an away-from-it-all escape. The largest of the Windward Islands, in the West Indies, St Lucia boasts an eclectic blend of striking mountainous backdrops, Treasure Island beaches, cultural squares and tropical rainforests – so you're guaranteed an adventure.
We've picked some of the most exciting outdoor pursuits to discover across this tropical playground, since there's no better way to discover all that the island has to offer.
Island Adventure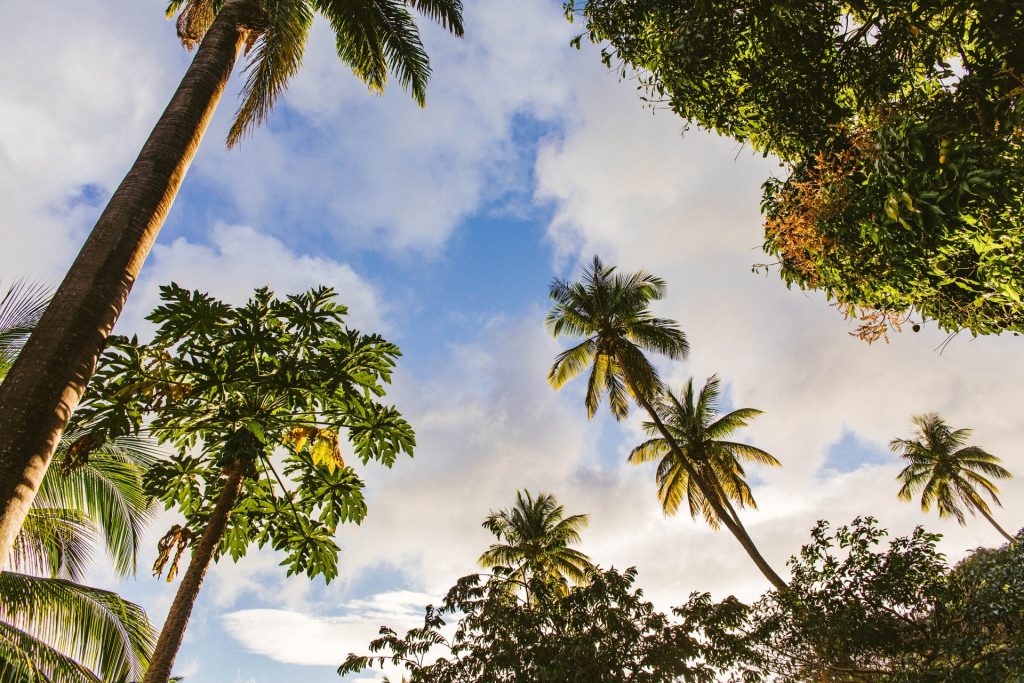 This Caribbean Isle is jam-packed with adventure. The intrepid travellers among us will be in their element, since there are so many exciting ways to explore St Lucia and its colourful landscape…
Travel In Style
If you're travelling to St Lucia then you already know how to travel in style, but what better way to kick-start your Caribbean adventure than by heading to your resort via helicopter? It's a fantastic way to orientate yourself with the island, catch a birdseye glimpse of the iconic Pitons and, ultimately, speed up your transfer time – every second spent on the island's paradise beaches count!
Swim With Turtles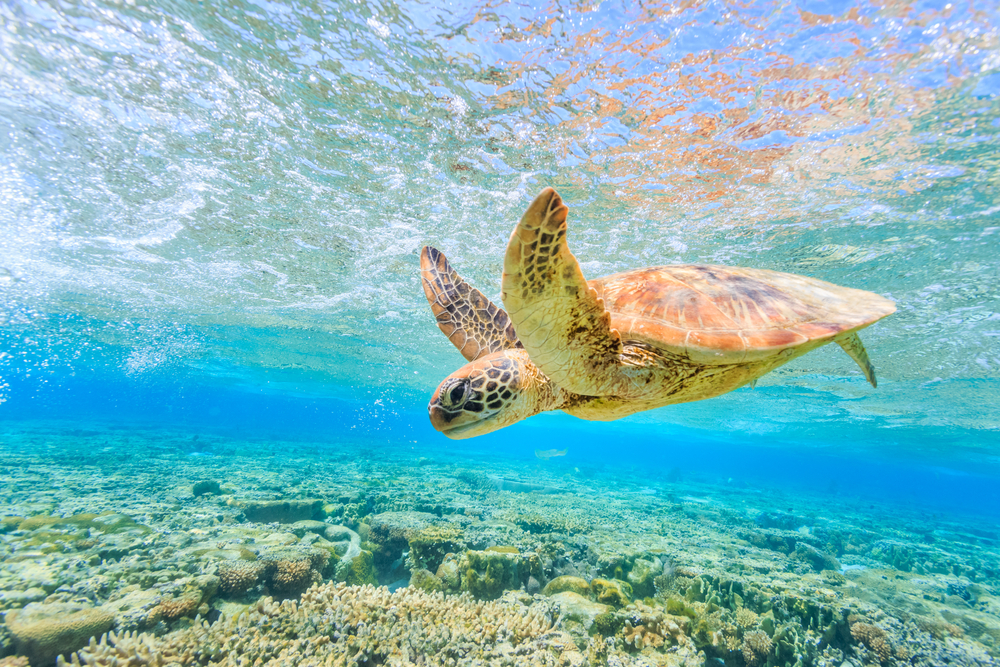 Go snorkelling in the Caribbean and you'll be met by an enchanting underwater world of rainbow-coloured coral reefs teeming with tropical fish. St Lucia's famous Anse Chastanet reef (stretching out in front of a resort of the same name) is protected by a marine reserve and renowned for its wide-variety of marine life, including parrotfish and turtles – so be sure to pack your flippers.
Rainforest Rush
Consider yourself a thrill-seeker? Head for the lush rainforest where you can discover the island's rich wildlife and exotic flora, in style. Harness up and prepare to whizz through the treetops on an adventure zip-line, which soars 150 feet above the forest floor – in true Tarzan style. Or, if you prefer to soak up the scenery at a slower pace, hop on an Aerial Tram Ride where you can immerse yourself in the forest's natural beauty via an open-air gondola – keep your eyes peeled for hummingbirds as they flutter past.
Soar On A Segway Tour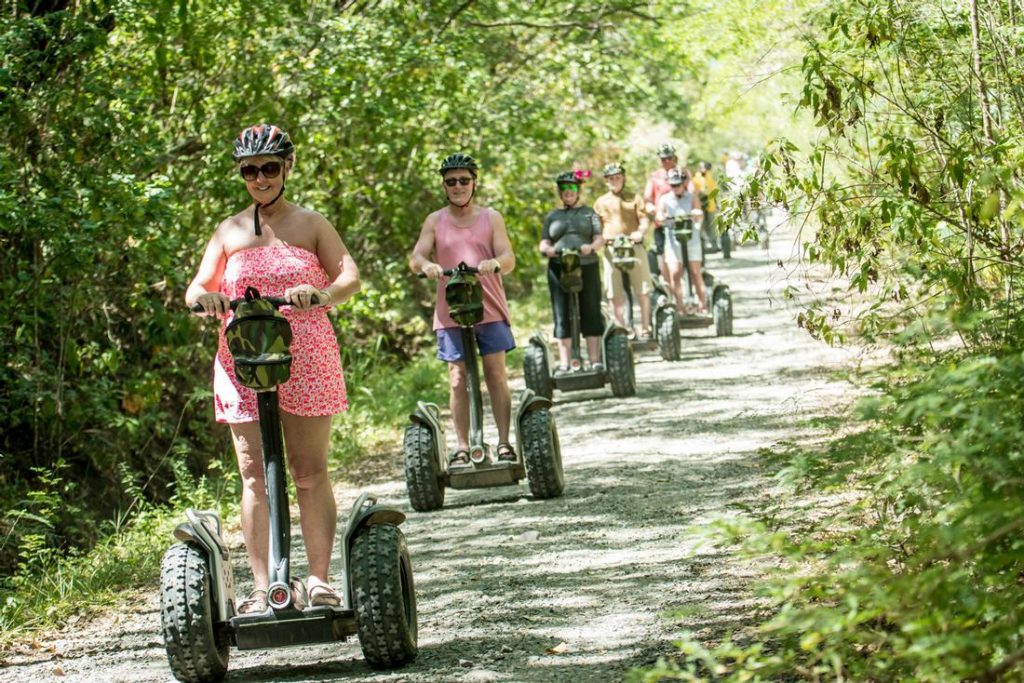 One of the most exciting ways to explore the island is on a Segway tour. Hop on and (once you get the hang of it) you'll effortlessly glide along a scenic trail to the top of Mount. Pimard, soaking up spectacular views of the dramatic coastline as you go. You'll stop at notable landmarks and beaches en route, where your tour guide will share interesting facts and figures with the group about the island's history, exotic flora and fauna, and much more – plus, the breeze will be very welcome!
Sulphur Mud Bath, Anyone?
It's fair to say we've all been to a drive-in, right? But this isn't quite what we had in mind! Sulphur Springs is known as the "drive-in volcano", and – well – it stinks. Nestled in the hills of a dormant volcano, this mud-spa experience is essentially a large bath or pool in the ground, full of sulphur steam and mineral-rich mud – which claims to work wonders on your skin. Hop in and sink down to your shoulders before re-immersing smoother than ever! Thankfully there's a changing area where you can wash off the pongy residue before heading back to your hotel (where you'll probably want another shower!).
Hike Pigeon Island National Park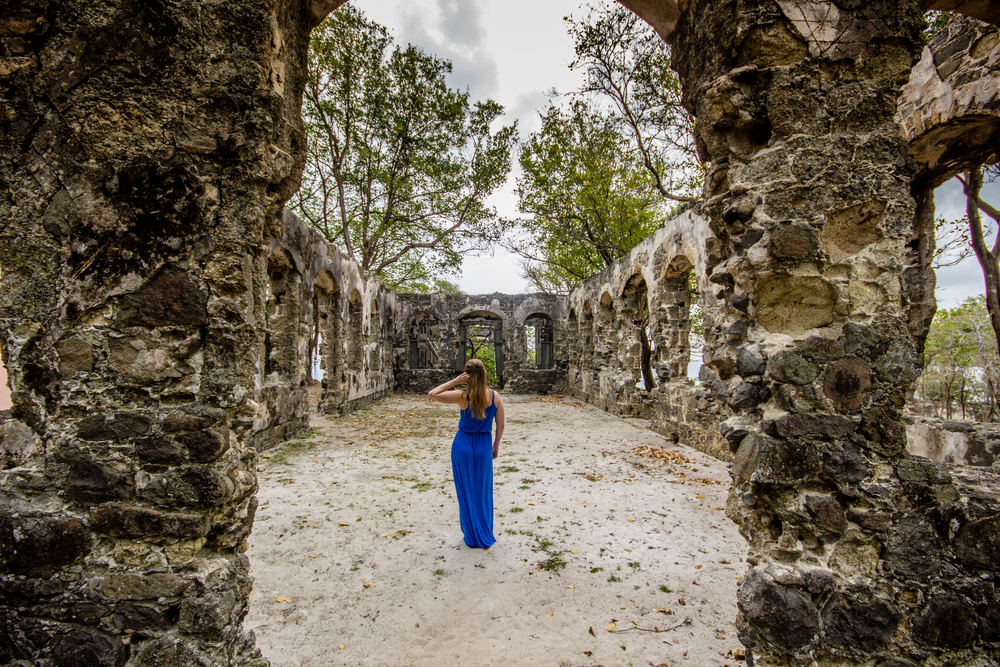 This 44-acre gem located in Gros Islet, off the northwest coast of St Lucia, is one of the most beautiful places to visit on the island. This national landmark has a wealth of colourful history to discover, not to mention its incredible natural setting with verdant vegetation and panoramic views over the sparkling ocean. Hike the scenic trail to the top of Fort Rodney, where you'll discover ancient-old military ruins, cannons, and a bunker. Or, relax on one of the two gorgeous white-sand beaches and take to the waters for splash-worthy activities. At the end of the day, unwind in one of the restaurants in the park serving up delicious Creole dishes.
Go Horse Riding Along The Beach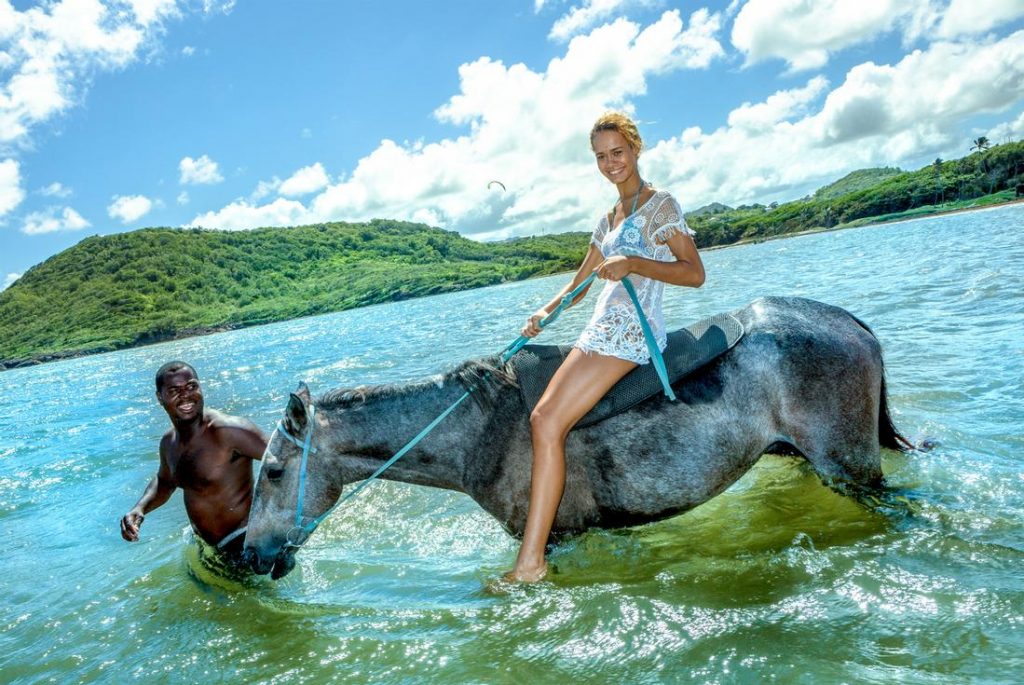 There's nothing more relaxing than a leisurely horseback ride along the sugar-white sands of St Lucia. There are a few places available on the island where you can take the reins for an hour or two, and you'll even get the chance to take your horse to cool off in the sea. One of the popular experiences will take you along Cas En Bas Beach in the north of the island, before heading back to the stables.
---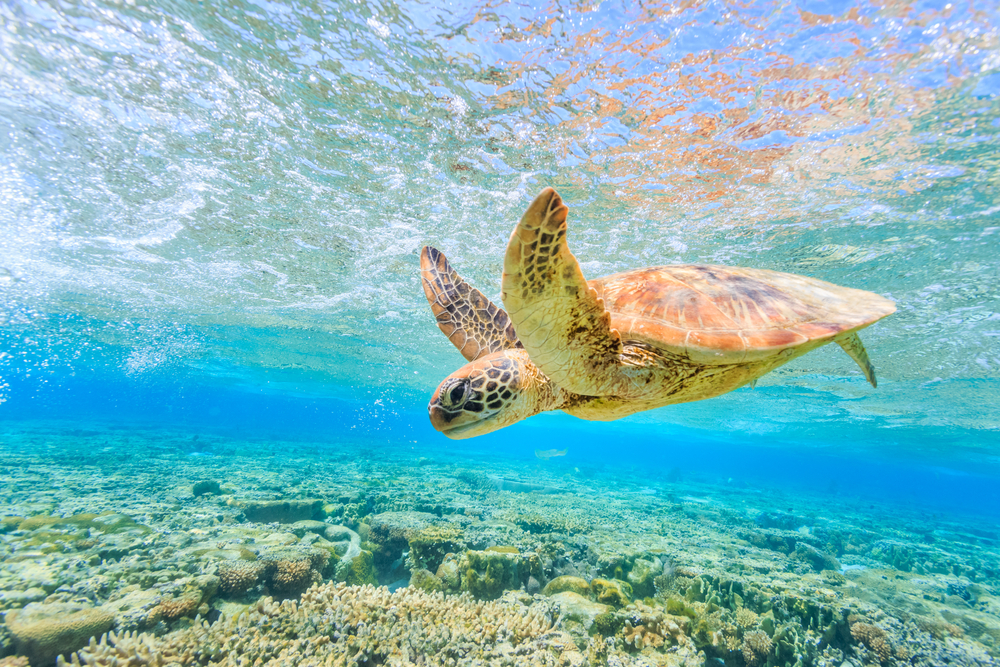 Dive into Deals for St Lucia
Take a dive into our St Lucia deals and you could be joining this guy in the beautiful Caribbean. We've found the very best places to stay in style and can offer them to you with up to a 55% discount.