The most popular UAE emirate has long been a favourite with international travellers; with a world-class skyline that's dotted with cloud-brushing architecture, extravagant hotels and purpose-built beaches, the question on everyone's lips is: when is it safe to travel to Dubai?
Welcoming over 16 million visitors last year alone, Dubai's plans for post-Covid-19 travel gives tourists hope for a holiday to this cosmopolitan city in 2020.
The Current Situation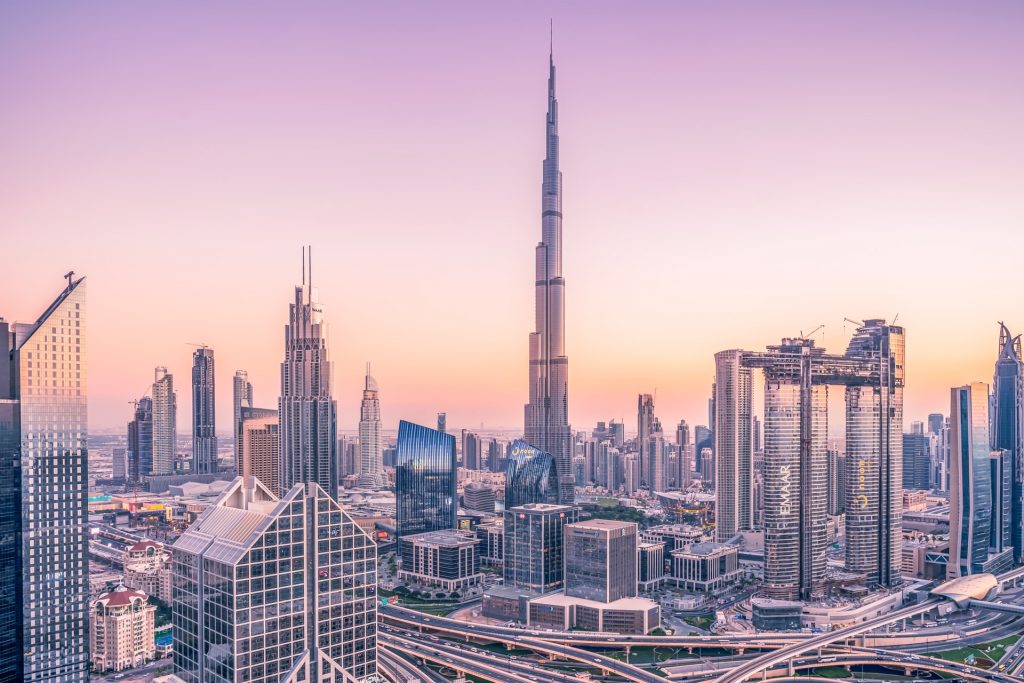 After cancelling tourist visas in March, Dubai has been ambitious in its strategy to reopen its hospitality industry and on 7th July gave permission to welcome international visitors once again – with the UK firmly on its list.
The city is eager to regain the vibrant atmosphere it's renowned for, announcing its facilities, amenities and attractions – including shopping malls, restaurants, water parks and beaches – are now open for public use under additional safety measures.
However, there still remains a strict entry requirement upon arrival in the UAE. Before flying to Dubai, travellers must have international health insurance and provide results of a negative PCR Covid-19 test a maximum of four days prior to their departure date. Visitors will also be required to complete a Health Declaration Form and a Quarantine Form, which is to be given to the Dubai Health Authority staff upon arrival. We are monitoring the latest government information on travel to Dubai and the UAE.
Precautionary measures must be followed while in Dubai, which include, but are not limited to, wearing face masks, undergoing temperature checks and maintaining a safe distance from others. Further information about what to expect when travelling to Dubai can be found on the Government of Dubai website.
What To Expect When Flying To Dubai
Commercial flights are now operating to and from the UAE; Emirates Airline has set an industry-leading safety and hygiene standard, with enhanced measures and protocols in place both on the ground and on-board. The airlines modified in-flight service is set to reduce the risk of infection, so passengers can feel confident about flying.
Information about the airline's available routes and guidance around what to expect if you're travelling soon, can be found on the Emirates Airline hub.
What Is Open & Operating?
As normality slowly resumes, the following is now open to the public but will be operating with precautionary measures.
Hotels & Private Beaches
Public Beaches
Vital Sectors
Private and Public Sector
Airports
Restaurants & Cafes
Retail Sector
Amusement & Theme Parks, Recreational Areas
Pools & Waterparks
Public Transport
Manufacturing, Construction & Logistics
Public Parks
Watersports Activities
Golf, Cricket, Racket And Ball Sports, Bowling & Cycling
Family & Entertainment Facilities
Gyms & Health Clubs
If you're wondering whether a specific tourist attraction is open, it's best to visit the Dubai Calendar on the Visit Dubai website.
Hotels
During the worst of the pandemic, many of Dubai's hotels were actually made available as quarantine areas for individuals with mild cases of Covid-19. Now, there are stringent measures in place to ensure that all hotels are sterilised and safe for visitors to accommodate there.
All hotels must follow the latest directives as issued by Dubai Tourism and ensure a plethora of health and safety protocols are taken into consideration. Front of house staff must also abide by health and safety protocols issued by Dubai Municipality and Dubai Tourism, and follow any disinfection guidelines across all public and private areas of the hotel. In addition, online and contactless check-in/check-out is available and recommended for the public to use in hotels with e-commerce capabilities (which shouldn't be a problem in this world-class destination!).
As you know, many of Dubai's luxurious hotels are lined-up along the beachfront, so visitors can step out of their room and find a safe space to lay their towel down on sugar-white sands for the day – bliss!
---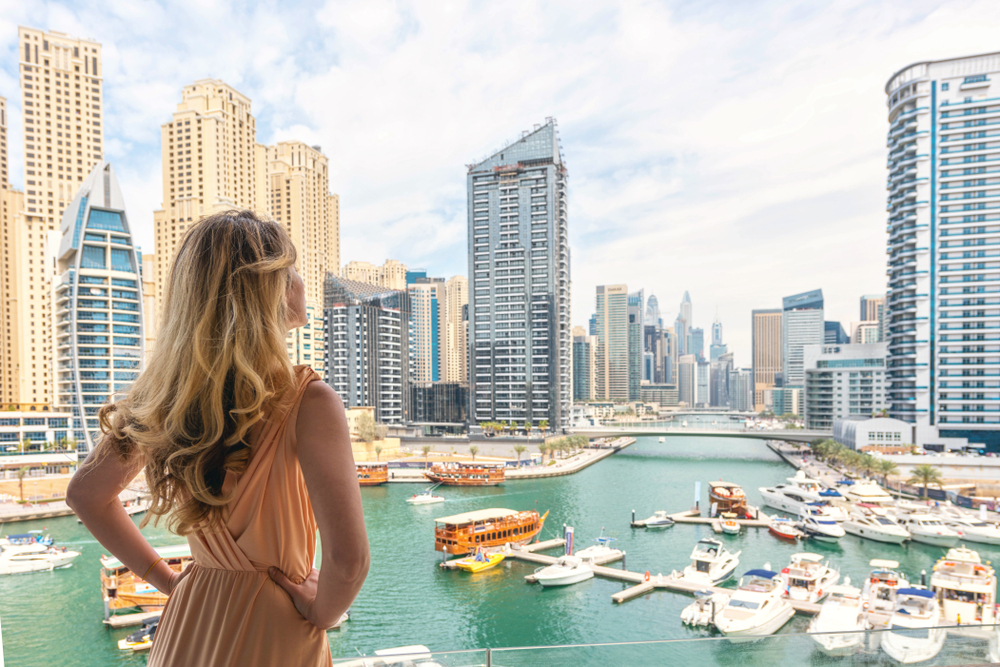 Make this the year to visit Dubai
Dubai holidays are a fantastic choice for everyone. Whether you're travelling with a young family or seeking a romantic break for two, this dazzling jewel in the UAE crown is a must-visit. Check out neighbouring Ras Al Khaimah and Fujairah for the best all-inclusive Dubai holidays. Or treat yourself to a truly opulent city-centre hotel.
Explore our range of Dubai resorts and find your perfect holiday today!