If you're looking for a luxurious resort in the heart of Halkidiki, Sani is your answer. Located on Kassandra, the region's third and most developed peninsula, this idyllic purpose-built resort town oozes serenity and is nestled within a 1000-acre ecological wildlife reserve, with lush pine forests and sheltered beaches.
Places To Visit In Sani
Stunning Sani Marina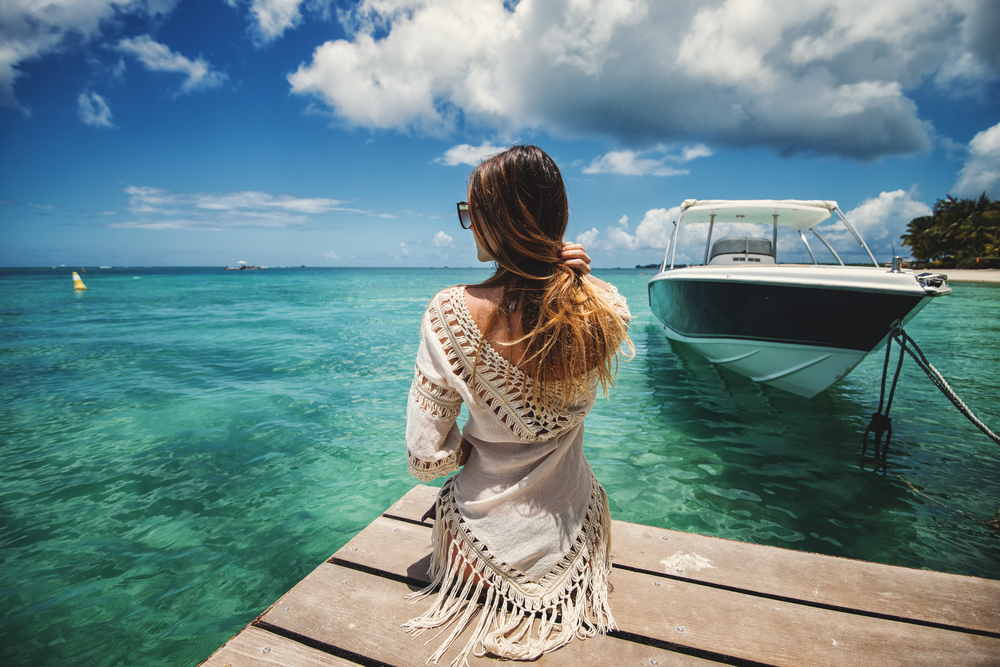 The elegant Sani Marina is without doubt the first place you should visit if opulence is what you're seeking. This state-of-the-art harbour boasts a cosmopolitan environment, the pièce de résistance being its luxury Blue Flag yachts that bob in the crystal-clear Aegean waters. Visitors to this part of the resort are guaranteed to experience first-class, with five-star accommodation, spectacular beaches to discover and day-trip access to many of the Aegean islands from the port. The Piazza completes the Marina, with sophisticated dining, nightlife and chic international boutiques to peruse.
Uncover Natural Beauty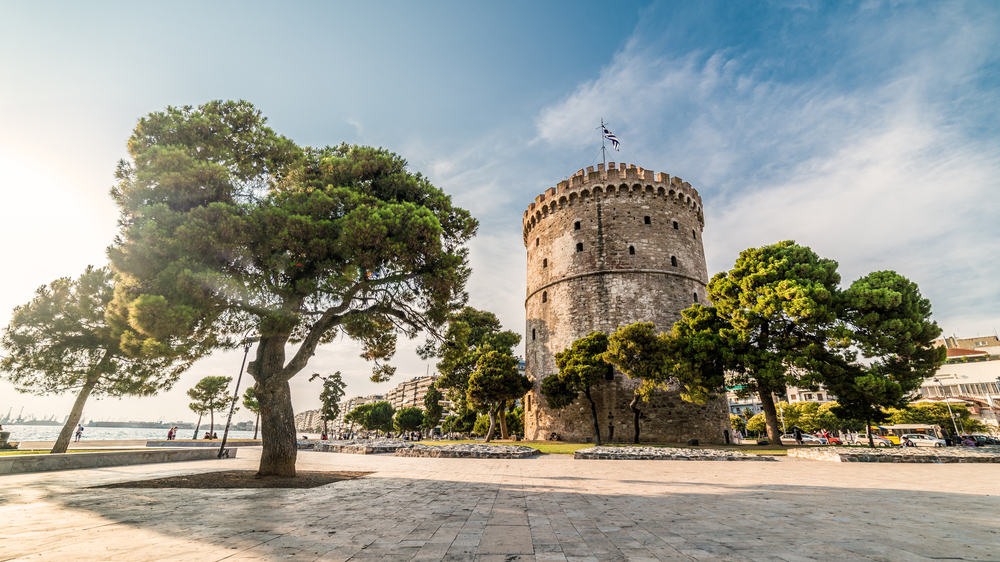 If you like nothing more than to soak up the scenery on foot while you're on holiday, the Koutsoupia-Sivri Hiking Trail is a must. This beautiful cliff-top walk begins in Sani Club and ends in Siviri Village (10km), where you'll discover spectacular wildlife, natural treasures and – for the history buffs among us – a handful of ancient ruins. In addition, Greece's second largest city Thessaloniki is a 90-minute drive from Sani, and offers a wealth of architecture worth uncovering.
Head For The Hills In Afytos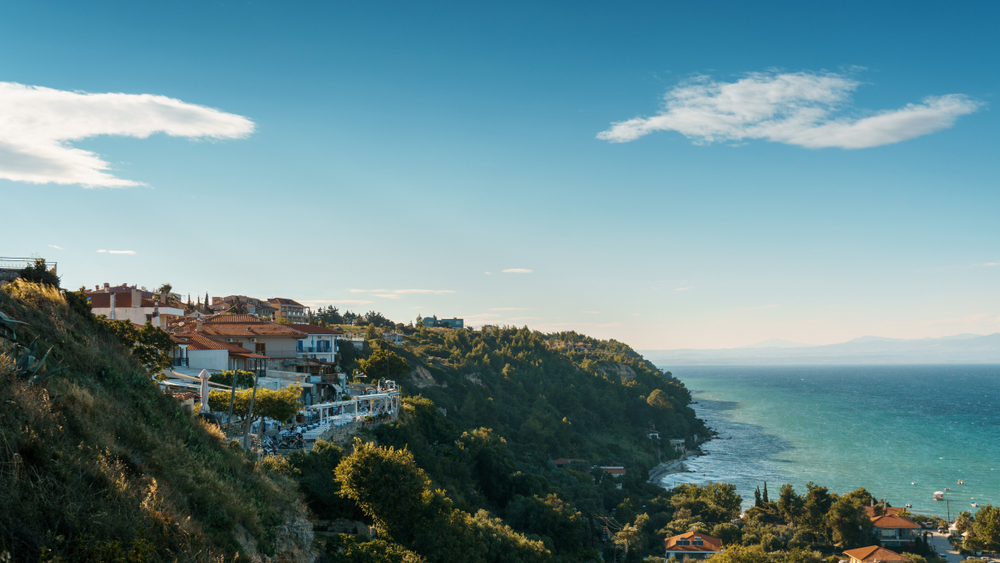 This traditional hilltop village is everything you'd expect it to be and more. Its quaint cobbled streets offer a rustic charm, featuring stone-built houses (look out for their inscriptions), little shops and cosy family-run tavernas. Want to tap into the village's history? The central square houses the 19th-century church of Agios Dimitrios and a folklore museum, both of which are certainly worth browsing. If the beach is more your thing, a steep walk down from the village will take you to Afytos Beach, a sheltered stretch of sand complete with a couple of seafront tavernas.
Blue Flag Sani Beach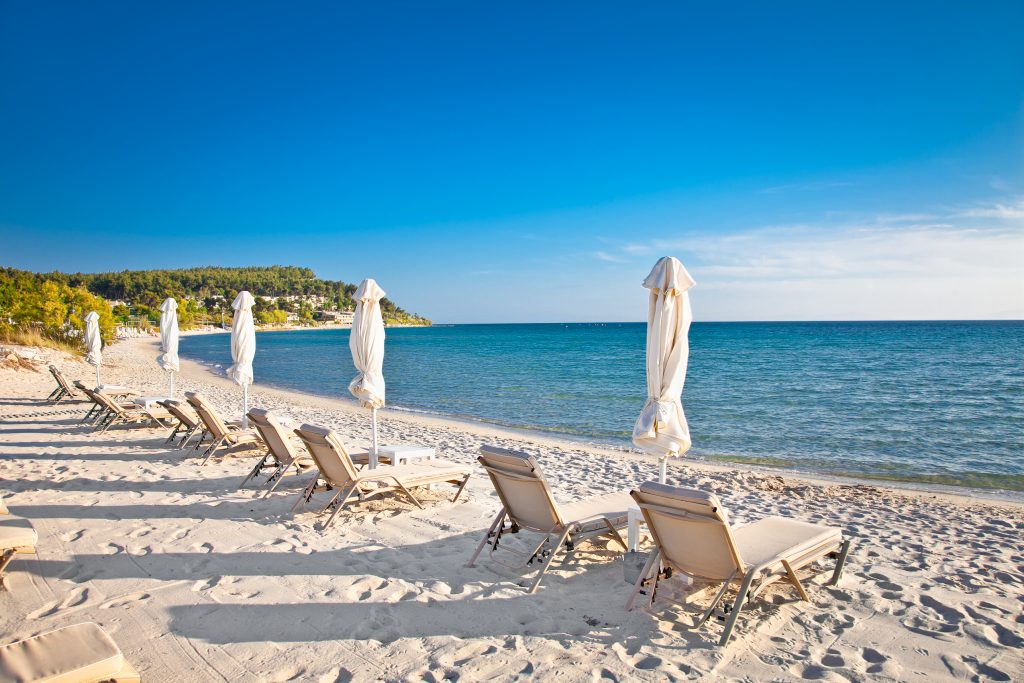 This seven-kilometre stretch of sand is a haven for those who love nothing more than soaking up the gorgeous sunshine and paddling in the crystal-clear sea. Facilities including sun-loungers and umbrellas are available, and the golden sands are lined with bars, restaurants and, of course, the resort's luxury hotels. Those feeling adventurous can discover the scuba diving opportunity at Sea World Diving Centre, with certified PADI instructors to guide you.
Places To Stay In Sani
This acclaimed resort is home to a selection of deluxe five-star hotels, each with their own beautiful Blue Flag Beach. All of our listed hotels are suitable for both families and couples, whether you're searching for a boutique stay that offers little luxuries, or an accommodation that will keep the children entertained.
Overlooking Cape Sani's spectacular sandy beaches, this elegant hotel is the largest within the Sani resort and boasts a charming atmosphere suitable for families. Well-appointed rooms, gorgeous swimming pools, four restaurants and an exciting adventure park makes this popular beachfront hotel a winning option every time.
Close to vibrant Sani Marina and the beach, Porto Sani is a luxurious hotel best suited to those seeking an exclusive location. Featuring beautiful suites with private balconies, a lagoon-style swimming pool, a relaxing spa and selection of children's clubs available, this accommodation is a haven of tranquillity.
A family favourite, this recently refurbished hotel is the perfect spot if you want to be in the heart of the action. Sani Club has beautiful outdoor pools, an excellent children's club and crèche, a tranquil spa and fitness centre, plus three amazing restaurants to dine in. With stunning natural surroundings and the beach at your doorstep, this hotel promises an unforgettable experience.
The smallest, but arguably the most opulent hotel in the resort – Sani Asterias Suites boutique-style hotel offers a more intimate experience to its guests. While available to families, this accommodation is better suited to couples. Expect stylish suites overlooking a lush garden, access to an exclusive stretch of beach, rejuvenating spa facilities courtesy of Porto Sani, plus a stunning restaurant menu created by a Michelin-starred chef.