Nestled in Messinia, located in the south-western corner of the Peloponnese peninsula, Costa Navarino is one of mainland Greece's most breathtaking resorts. Blissfully uncrowded, this ambitious destination may be lesser-known than Greece's larger tourist resorts – but it's certainly earned its place on the map.
Boasting unspoilt landscapes, UNESCO-listed ancient ruins, golden swathes of sand and two fabulous five-star hotels, its no wonder this sophisticated resort sits at the higher end of luxury destinations. We've listed some of the best things to do here, just in case you need any more persuading…
Stay In Style
There are only two hotels on the resort, both of which are operated by the same management team, Starwood. The Westin Resort Costa Navarino and The Romanos are five-star properties, exude opulence and offer first-class facilities (many of which are shared) to ensure guests have an unforgettable experience.
If you're travelling with family, The Westin Resort is the hotel for you. Besides the gorgeous Messinian interiors, unobstructed sea views and fine-dining opportunities, this lively hotel offers two kids' clubs – ready to whisk the little ones off to one of the exciting recreational parks while the adults soak up the sun with a cocktail (or two) by the pool.
The Romanos is better suited to couples, an award-winning retreat that offers unrivalled relaxation. Guests can expect indulgent suites and villas surrounded by idyllic scenery, incredible dining options, signature treatments at the Anazoe Spa, plus a selection of activities available at the resort.
Delve Into The History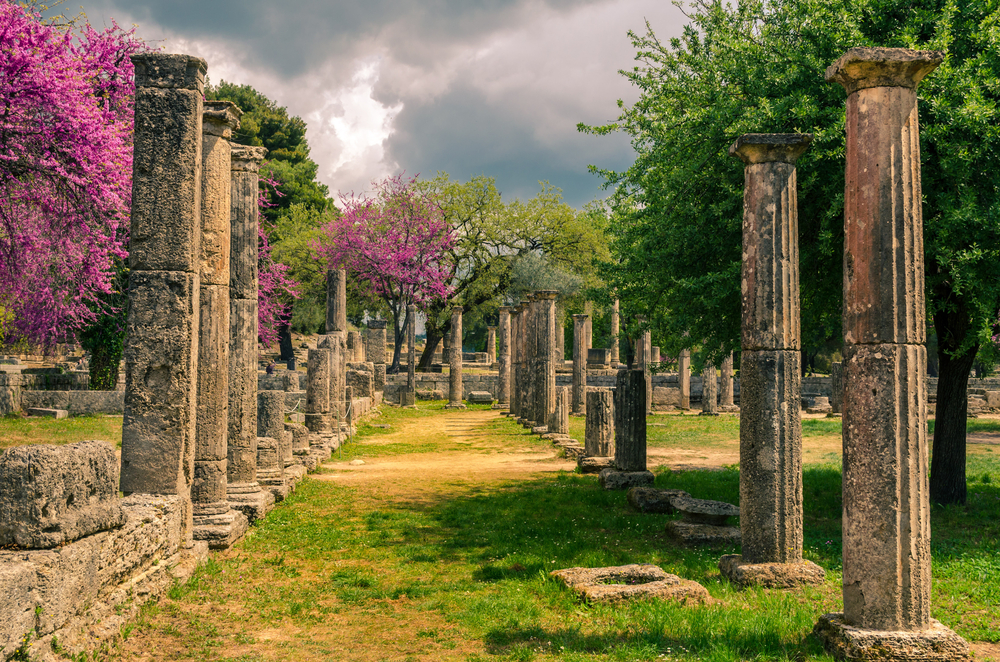 This pocket of the Peloponnese is brimming with ancient history and culture. There are 15 ancient sites in total sprinkled around the resort (within a two-hour radius) dating back over 4500 years, four of which are crowned as UNESCO World Heritage Sites. Nestor's Palace is a popular spot to head to first, housing over 600 clay inscriptions of Linear B, recognised as the first written language in history with syllabic signs. Ancient Olympia is another must-see if you're into sports, it's magnificent stadium hosting the Olympic Games in 776BC.
Voidokilia Bay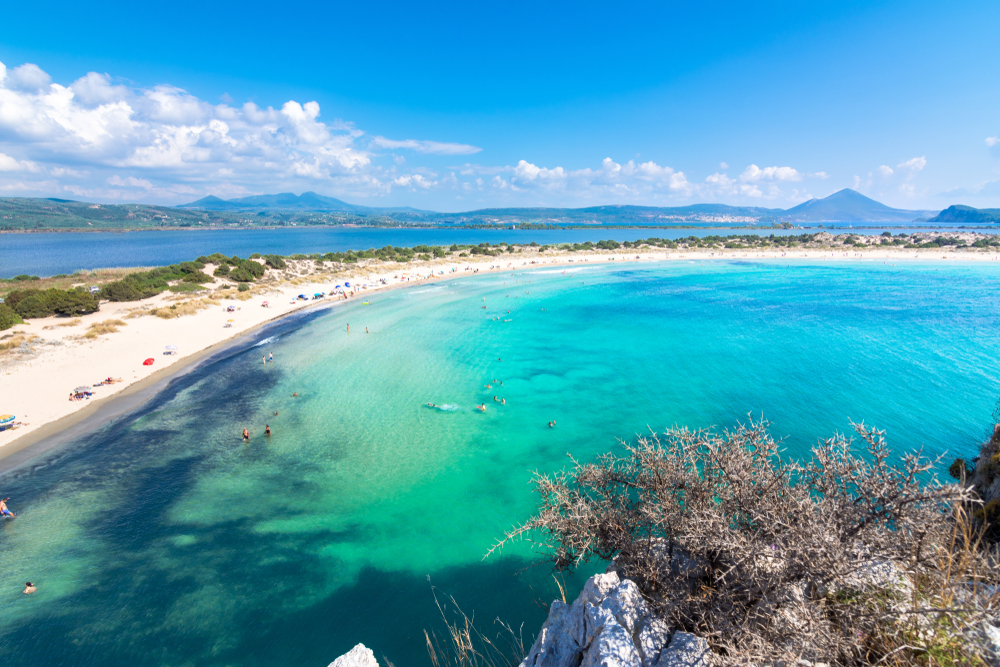 Crowned as one of the most beautiful beaches in Greece, this crescent-shaped stretch of sand is a tranquil spot worth sinking your toes into. The turquoise waters are perfect for paddlers and snorkel-enthusiasts, while nature lovers can explore the 45-minute hiking route here. The scenic trail begins at the bay and ends in Palaiokastro, where the ruins of Old Navarino Castle lie – be sure to pause at the hilltop viewpoint en-route for a panoramic delight. It's worth noting that beach facilities here are few and far between, so it might be worth packing a picnic.
Get Active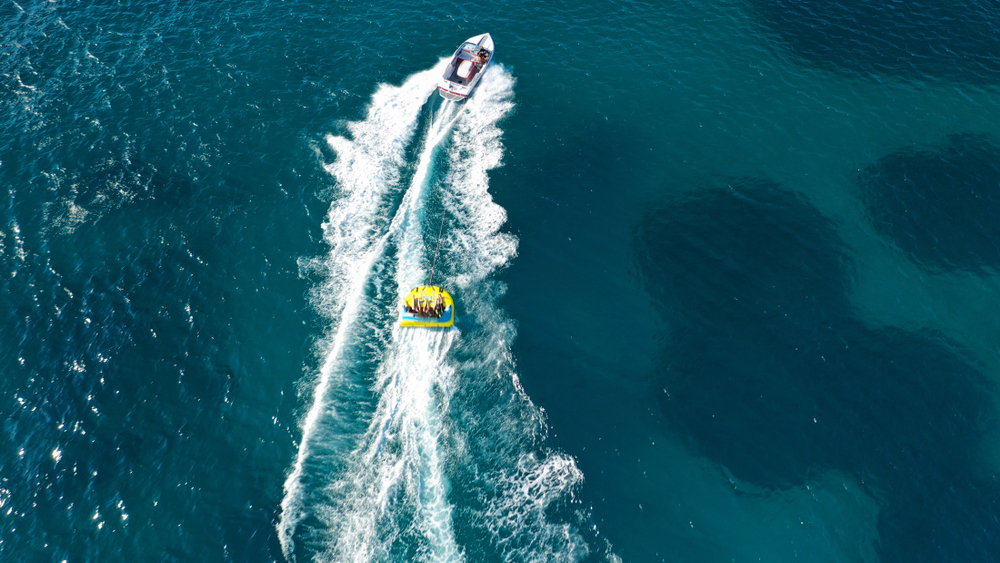 Be sure to pack your adventurous side, as there's a whole host of thrill-seeking activities and excursions to get stuck into here. Navarino Dunes – the first area of the up-and-coming resort in operation – offers up a spectacular Anazoe Spa & Thalassotherapy Center, two signature 18-hole golf courses, extensive sports opportunities and plenty of children's entertainment, too. When you're not soaking in the spa or swinging on the plush green, head to The Dunes Beach or nearby Navarino Bay for splash-tastic watersports such as Wakeboarding, Fun Tubes and Surfing, or take the kids to the purpose-built hubs Cocoon and SandCastle for the afternoon.
Authentic Cookery Class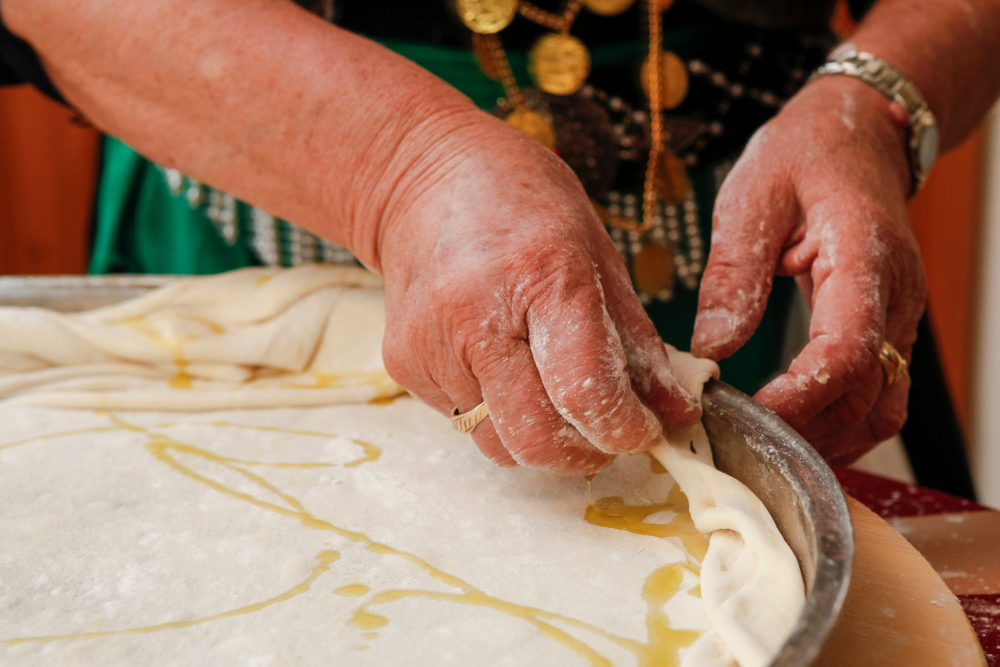 The orderly rows of emerald-green olive groves stretching along the coast certainly contribute towards the resort's unspoilt natural beauty, but aesthetics aren't their only purpose. The production of olive oil in Costa Navarino helps support the local economy, plus it's used in pretty much every traditional Messinian recipe there is! Get involved and learn the process of olive harvesting with a visit to the local olive press, where you can get to grips with the olive tree planting process and taste freshly made extra virgin olive oil.
Want to put your knowledge to the test? Join the locals on an authentic Messinian cooking class, where you'll learn of family recipes, prepare a full menu, and, the best part, get the chance to devour your handmade dishes at lunch!