The Greek Islands boast some of the most spectacular beaches in the world, from pocket-sized coves to unique shipwrecks washed up on the sands – but you don't have to island hop to sink your toes into some of the top contenders.
You can experience some of the best beaches in Greece without leaving the mainland, so grab your bucket and spade as we explore some of our favourites…
Voidokilia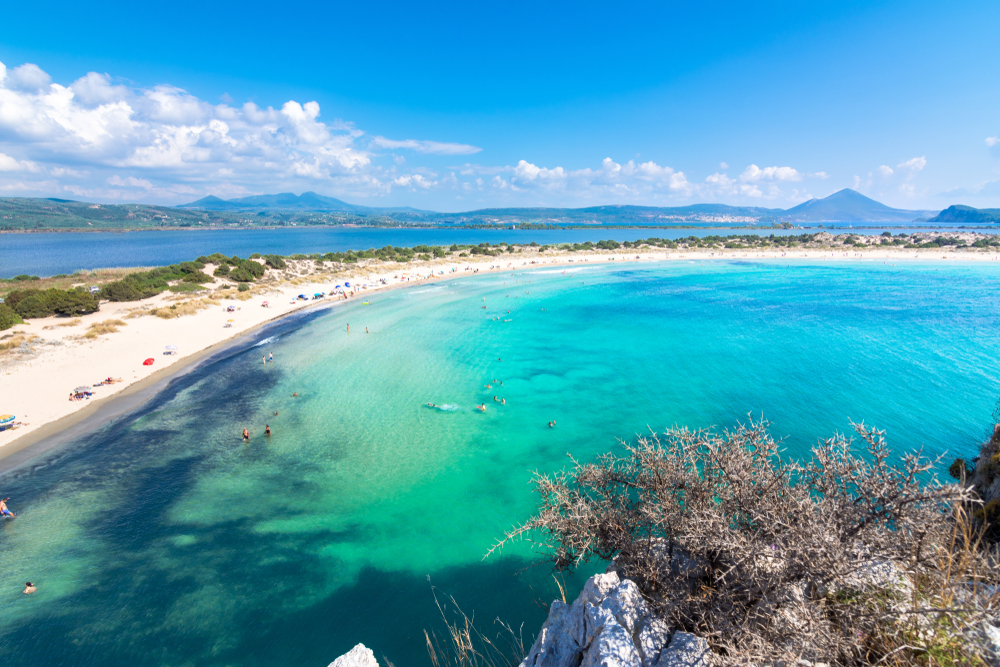 Shaped like a horseshoe, Voidokilia is a popular beach located in Messinia, in the southwestern corner of Peloponnese. Worthy of a shout out in Homer's Odyssey, this beautiful stretch has been recognised by the Greek government for its natural beauty – quite rightly, too. If you fancy a stroll, you can head down a natural path towards the Old Navarino castle, where you'll pass the Divari Lagoon of Gialova and soak up some stunning panoramic views from the hilltop.
Kalo Nero
The sleepy coastal village of Kalo Nero, situated off the Gulf of Kyparissia, is home to the biggest (and most impressive) beach on the mainland. This 14km-long stretch of golden sand and pebbles serves up enough towel space for everyone, and its waters are popular for those wanting to make a splash. A variety of restaurants and hotels fringe the beachfront, so there are plenty of options for lunch. The best part? During the summer months the beach welcomes hundreds of loggerhead sea turtle nests, which hatch between July and October!
Papa Nero
Located in Pelion, Papa Nero is a beautiful sand and shingle beach sandwiched between the trendy tourist village of Agios Ioannis and Damouchari. Its large expanse of sand allows enough room for tourists to spread out, with sunloungers and bars available along various parts of the beach. A river and pedestrian bridge separates the beach from Agios Ioannis, but the village centre can be reached in 10 minutes for those who want to round-up their beach say with a meal in town.
Fun fact: The picturesque Agios Ioannis clifftop church and the neighbouring Damouchari beach are where scenes from 'Mamma Mia!' were filmed.
Portokali (Orange Beach)
Portokali or Orange Beach is a sun-kissed paradise, located in idyllic Sithonia, Halkidiki. Once existing as one of Greece's best-kept secrets, this beach was (and still is) a hotspot for locals – but it's no surprise that the word eventually got out. The sandy beach is small and dominated by limestone rocks, with bright turquoise waters that are brilliant for snorkelling. However, it does get very busy during high season (July and August), so be sure to arrive early to lay your towel down. Keep your eyes peeled for hidden sculptures carved into the rocks, including a mermaid and – further out to sea – a large elephant shaped rock.
Pefkohori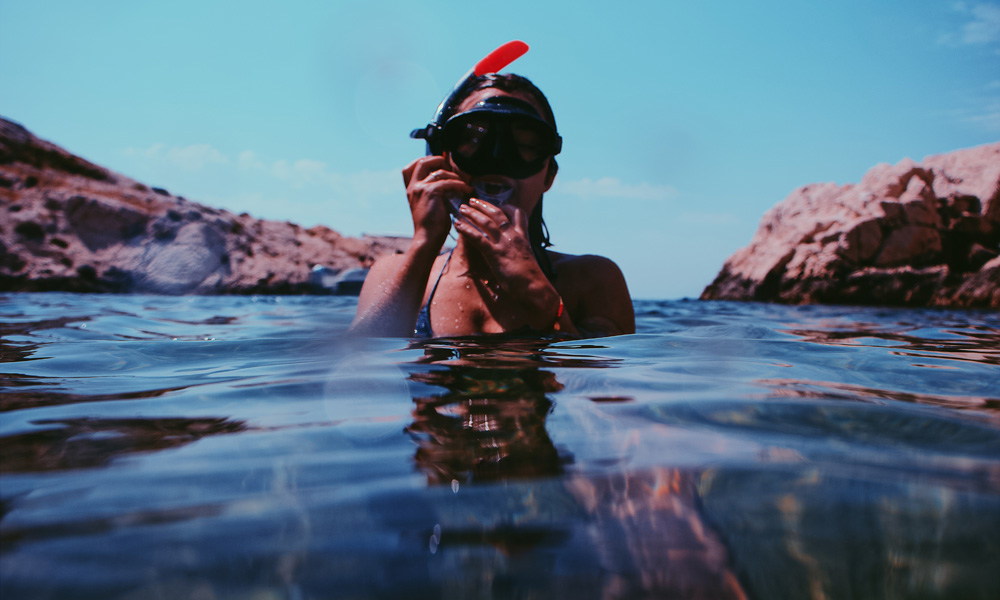 If you prefer a livelier atmosphere, Pefkohori beach is the place to be. Located in the southeast of Kassandra (known for its bustling atmosphere), Pefkohori is one of the busiest villages on the peninsula during high season, thanks to its plethora of shops, restaurants, bars and luxurious hotels. The sandy beach is ideal for lounging with a cocktail or swimming in the calm blue waters, which are also popular for snorkelling. Once evening rolls around, stroll along the waterfront promenade and settle in a charming restaurant terrace that overlooks the beach.
Possidi Cape
This unique beach on the west of Kassandra consists of a long, narrow swathe of sand that stretches far out into the sea – similar to a peninsula. The beach actually changes shape depending on the current of the sea, making it somewhat of a spectacle along this stretch of the coastline. Possidi Cape also has the nickname Poseidon's Cape, thanks to the archaeological ruins you can find here, including Poseidon's Temple and Possidi Lighthouse. This beach doesn't host any tourist amenities, so be sure to pack a picnic.
Yabanaki
This beautiful Blue Flag hangout offers something for everyone. Situated in Varkiza Resort in the Athenian Riviera, this private stretch is such a haven that you'll feel 1,000 miles away from the hustle and bustle of the city. Splash-tastic watersports are available for the kids, while parents can relax in the VIP Sundara area, complete with sophisticated wooden loungers and soft furnishings. There are various eateries that line the beach, too, with everything from a Ben & Jerry's corner to please the little ones (or big ones!), to fresh seafood at the Tavern Isalos and grilled specialities at Trelos Gaidaros – not to mention the Holy Spirit, the place to go for exotic drinks. Cheers.