We don't have to convince you of Greece's unprecedented beauty. But nestled between its postcard-worthy islands and charming resorts are some of Greece's best-kept secrets. Beguiling towns, mystical ancient sites and preserved pocket-sized villages await; it's time to uncover a side of Mainland Greece (with a few islands thrown in, too) you never knew existed…
Step Back In Time At Monemvasia
Sitting pretty on a small island off the east coast of the Peloponnese is the enchanting town of Monemvasia. Complete with a hilltop castle, this medieval walled town is like something you'd expect to see in a fairytale.
Carved into the backside of a huge sea rock, Monemvasia's cobblestone streets are oozing with rich history from a bygone age. Take a wander and you'll pass stone-built houses, restored Byzantine churches, and ancient mansions that have since transformed into boutique restaurants and shops. One of the highlights is climbing the steep steps to the top of the rock, where you'll be met by the church of Agia Sophia – and panoramic views to match.
Protruding out to sea, you can reach this almost-island destination via a narrow causeway that links to the mainland. It's roughly a five-hour journey from Athens, but absolutely worth it.
Explore Authentic Greece In Zagori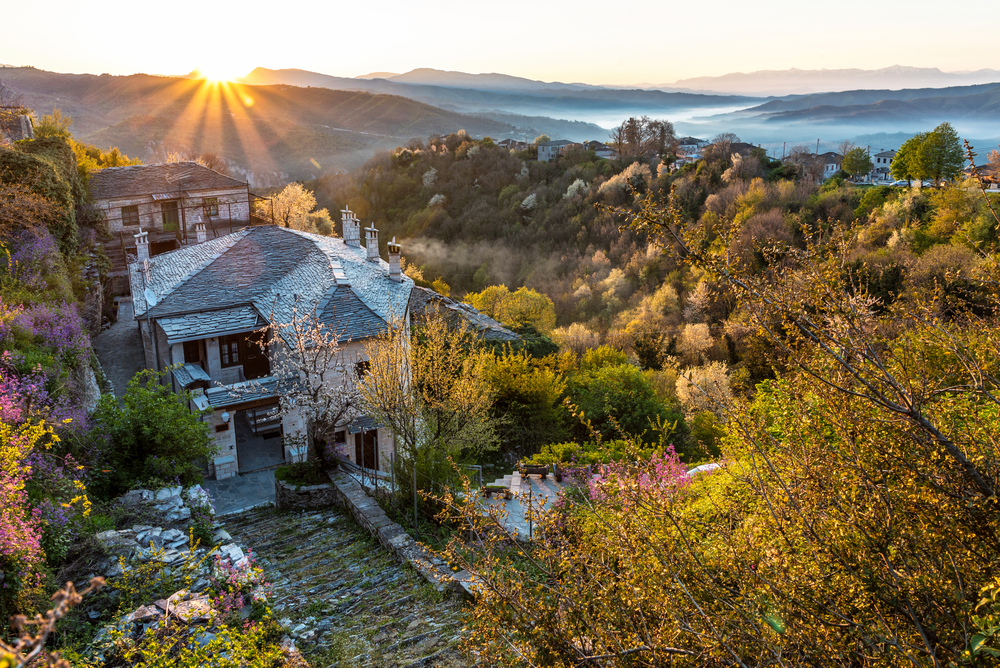 Tucked in the foothills of the Pindos Mountain in northwest Greece, is Zagori. This charming rural area is home to no less than 46 traditional villages, two national parks (including the Vikos Gorge) and lush greenery that travels for miles. Connected by a network of stone-arched bridges, these quaint villages have an olde-worlde feel to them, with limited inhabitants across its 1000 square kilometres.
Zagori is also known to be a paradise destination for hikers, with many exploring the region's landscapes by foot on day-hike excursions. Camping is available, or you can spend the night in one of the restored guesthouses – perfect if you want an 'away from it all' style trip.
Relax On The Banks Of Lake Tsivlou
A beautiful landscape in the mountainous region of the Peloponnesse, the alpine Lake Tsivlou is a sight to behold. Sitting at an altitude of 800 metres, this jewel is one of very few that exists in the mountains, due to a natural landslide in 1912 that caused a block in the river Krathis.
During the summer, you'll find people swimming in its turquoise waters or enjoying a picnic on its banks – a paradise spot that will make you feel like you're sitting on the edge of the world.
Lovely Loutro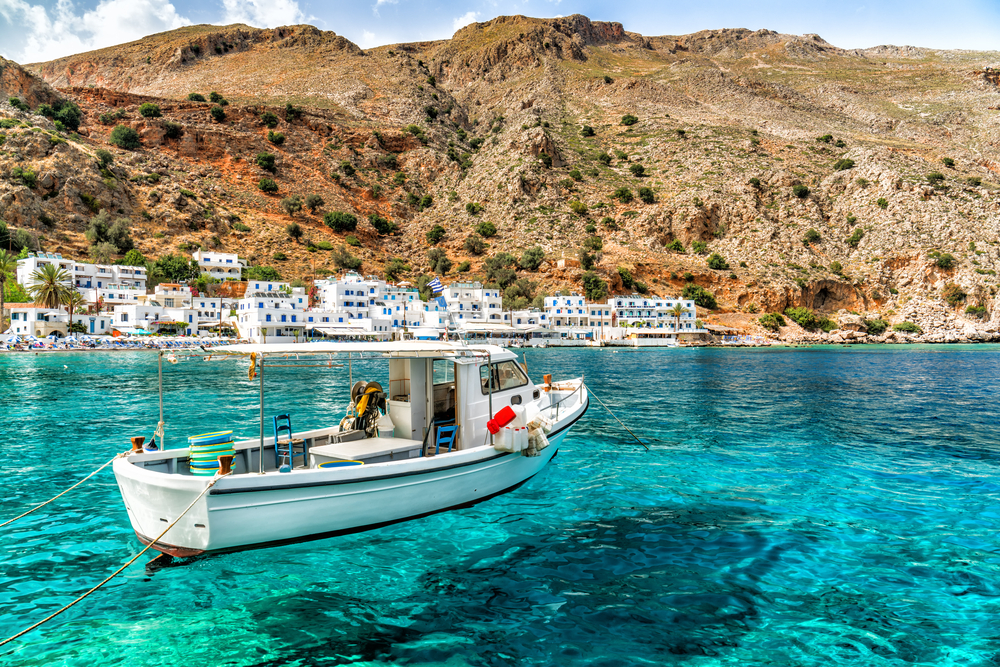 Ever wished you could escape the stresses of daily life on a remote island somewhere? Well, now you can. One of the few hidden gems on the island of Crete that remains unspoilt by tourists, this pretty fishing village is just the ticket if you want to leave the hustle and bustle behind you.
Cars are not allowed in the village so you can only enter Loutro via boat or by, well, hiking there. The compact streets are lined with waterfront tavernas and whitewashed houses, there's a hilltop church you can hike to and a beautiful pebbled beach with emerald waters east of the village, too. Bliss.
Drink Wine In Nemea
A one-hour journey from Athens it may be, but once you reach the picturesque region of Nemea you'll feel like your worlds away from the bustling capital city. This village is the most important in Peloponessos for winemaking and is proud owner of the largest vineyard in Greece. 'Agioritiko' is the primary grape grown here – red in colour.
In addition, there are some notable archaeological monuments in the area including the Temple of Nemeios Zeus, the Stadium and the Archaeological Museum, which has some significant exhibitions on display.
So if you like soaking up archaeological sites and savouring fine wines, why not take a tour of the region and discover all of its cultural beauty?
Climb To Holy Meteora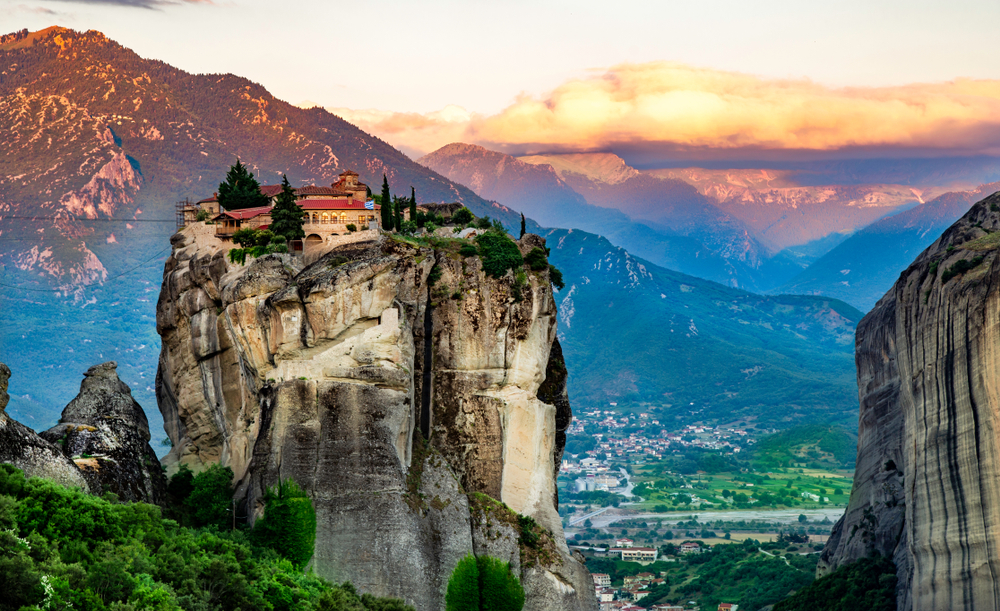 A real spectacle, this sky-scraping rock formation has to be seen to be believed. Suspended at heights of more than 600 metres in the air, Byzantine monasteries are sprinkled on top of this gigantic rock as if they were cherries on a cake, making the area one of the most awe-inspiring attractions in Greece.
Today, this fascinating cluster of ancient architecture has been crowned as a UNESCO World Heritage Site, with six active Holy Monasteries in total – plus a few monks that walk their corridors. One of which may be recognised for its 15-minutes of fame in the James Bond Movie 'For Your Eyes Only'.
Fancy a visit? You can find the enchanting rocks of Meteora northwest of Kalabaka Town, Thessaly.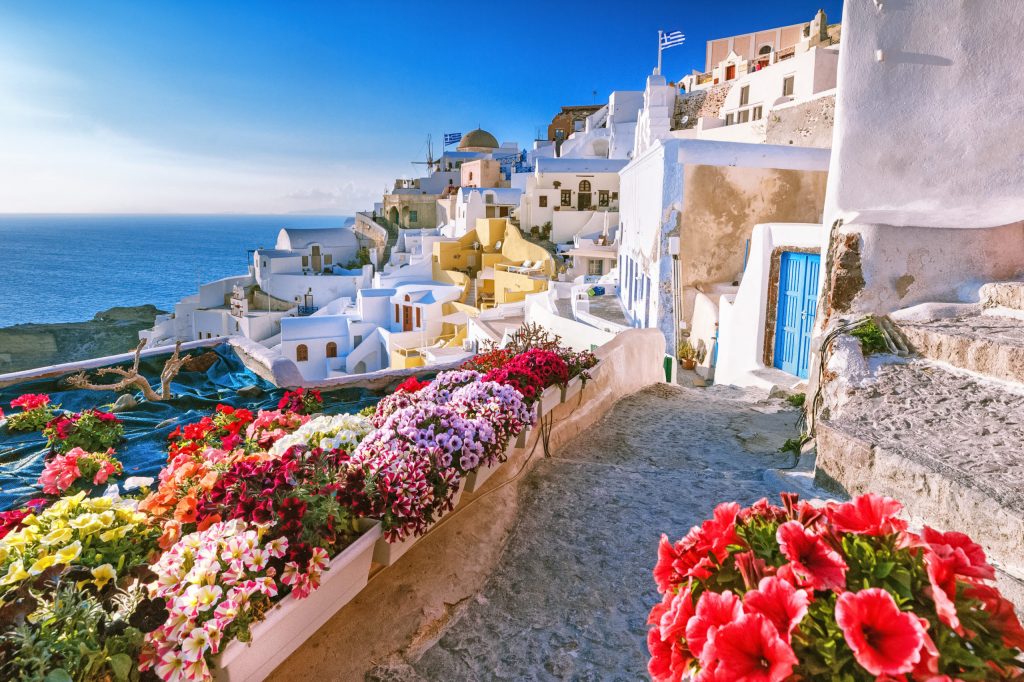 Give Greece a go
Letsgo2 have simplified bespoke premium travel and Greece is a popular choice for those looking for luxury that's a little closer to home.
Let us take you there in style, working with our partners we have crafted some wonderful deals at some of the most luxurious spots in this beautiful part of Europe.