The second largest of the Ionian Islands, idyllic Corfu is sprinkled with beautiful beaches, ancient-old towns and sophisticated purpose-built resorts – making it the perfect choice for a holiday with your other half.
With so many things to see and do on this island it can be difficult to know where to start, so we've done the hard work for you. Browse our Corfu holiday guide below and start planning your dreamy Greek getaway…
Where To Stay In Corfu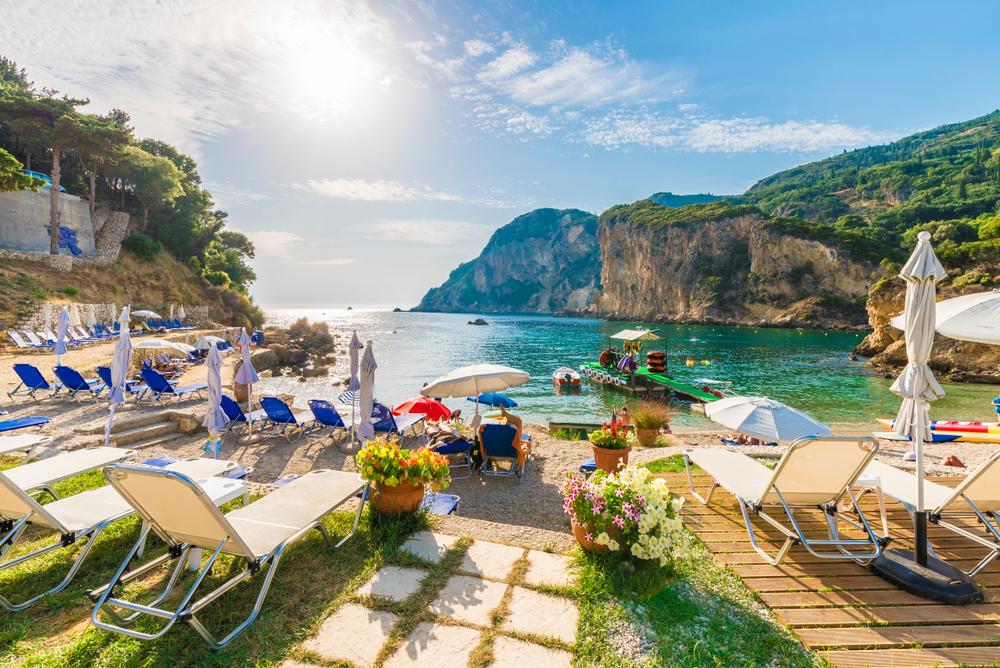 There are some gorgeous resort towns to stay in during your visit, with Dassia and Agios Ioannis Peristeron two of our favourites.
Dassia
Dassia is a friendly resort town on the east coast of the island. While this resort offers a slower pace, it's situated nearby to Corfu Town and lively Ipsos – a great place to head to for those sundown cocktails. Serving up splash-worthy activities on its sporty Blue Flag Beach, a handful of easy-going day trips and authentic Greek restaurants, it's a fabulous resort for couples seeking a low-key escape in the sun.
Ikos Dassia is a popular all-inclusive hotel on the resort, situated on the sandy beachfront. This five-star property oozes opulence, with modern rooms and suites, no less than eight à la carte restaurants (including a 'Dine Out' experience), and incredible facilities including adults-only swimming pools, bars, a theatre and a spa. A great option if you're looking to treat your loved one to luxury!
Agios Ioannis Peristeron
Slightly further out from the hustle and bustle of the capital is pretty Agios Ioannis Peristeron. Nestled on Corfu's southeast corner, this area is better suited to those after an even lazier beach holiday. Expect to spend afternoons dozing on the Blue Flag sands, indulging in Greek Meze at seafront tavernas, or exploring the nearby town of Moraitika with its sweep of shops and bars. Corfu Town is just a 30-minute drive away if you do fancy change of pace.
The five-star MarBella Corfu Hotel is a gorgeous all-inclusive hotel serving up panoramic views of the Ionian Sea. Located on the beach, this property dishes up a variety of gastronomic delights in its six high-end restaurants, plus a selection of adults activities and facilities including yoga, a relaxing spa, sports courts and more.
If you prefer to stay somewhere a little more romantic, MarBella Nido Suite Hotel & Villas is a stylish adults-only property. Its intimate atmosphere is ideal for couples that want to relax in a beachfront haven, away from it all. You've guessed it; gourmet restaurants, deluxe suites and villas, a spa and a swimming pool are a few benefits guests can take advantage of during their stay at this five-star hotel.
Things To Do In Corfu
Corfu Old Town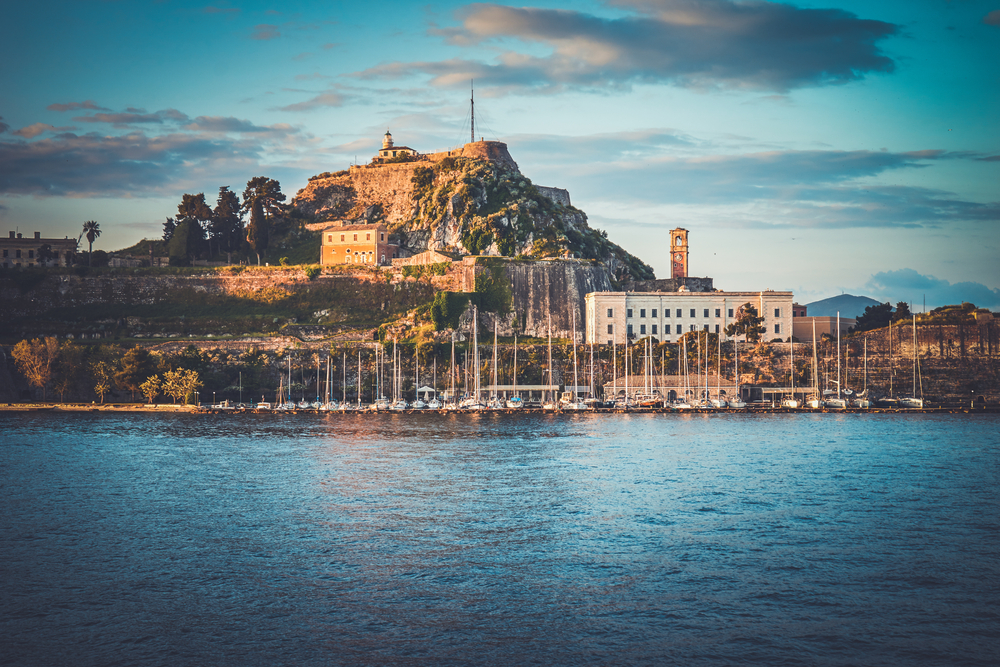 No visit to this Greek gem is complete without heading into Corfu Old Town. Cobbled streets and alleyways weave between traditional Venetian houses – each a dusty orange colour set against cloudless blue skies. Crowned as a UNESCO World Heritage Site, the rich history of this area dates back to the 8th century BC and the Byzantine period – hosting a blend of ancient-old and contemporary delights.
Meander the jam-packed streets and you'll pass authentic tavernas and lively bars that rub shoulders with the remnants of crumbling forts, 20+ majestic churches and a string of museums – serving up an eclectic cocktail of old and new. Whether you book an organised tour or simply wander at your own pace, this should be the first place you tick off your to-do list.
Nightlife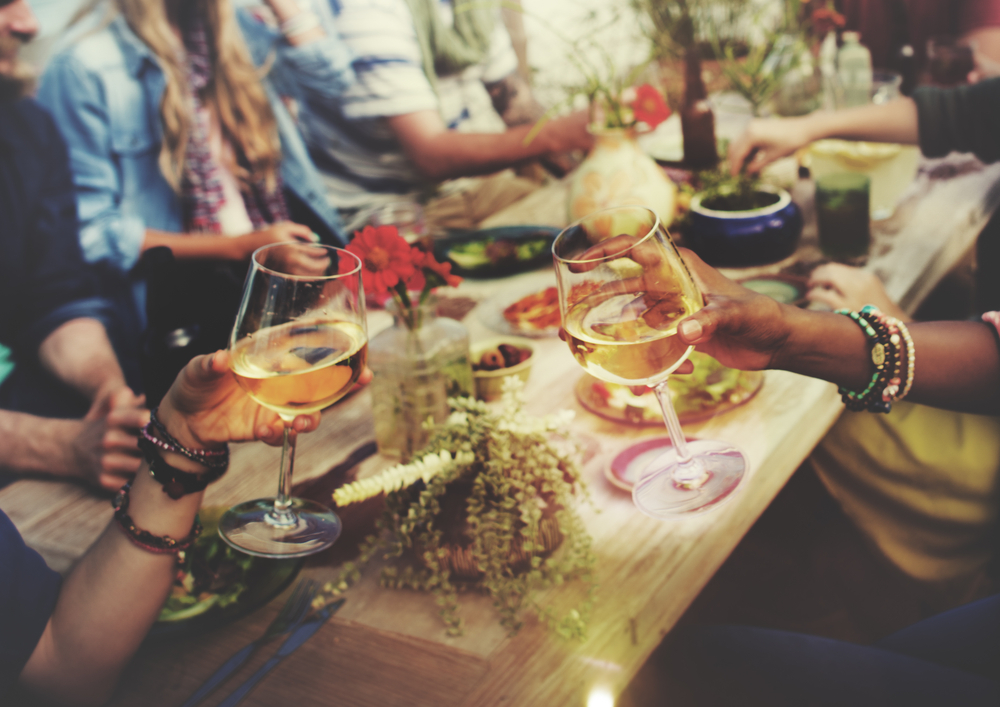 Laid-back days can easily turn into lively nights depending on where you stay on the island – especially with the crazy neighbouring resort of Kavos! We imagine you're after a more subdued affair on your couple's holiday, however.
Corfu Town is the island's hub, serving up a selection of chic cocktail bars including Sway, Bristol, Cavalieri Hotel Rooftop and Dreamy Nights – to name a few of the must-visits. Spend your evening's basking in one of the cosy terrace bars as you watch the sun set.
Hit The Beach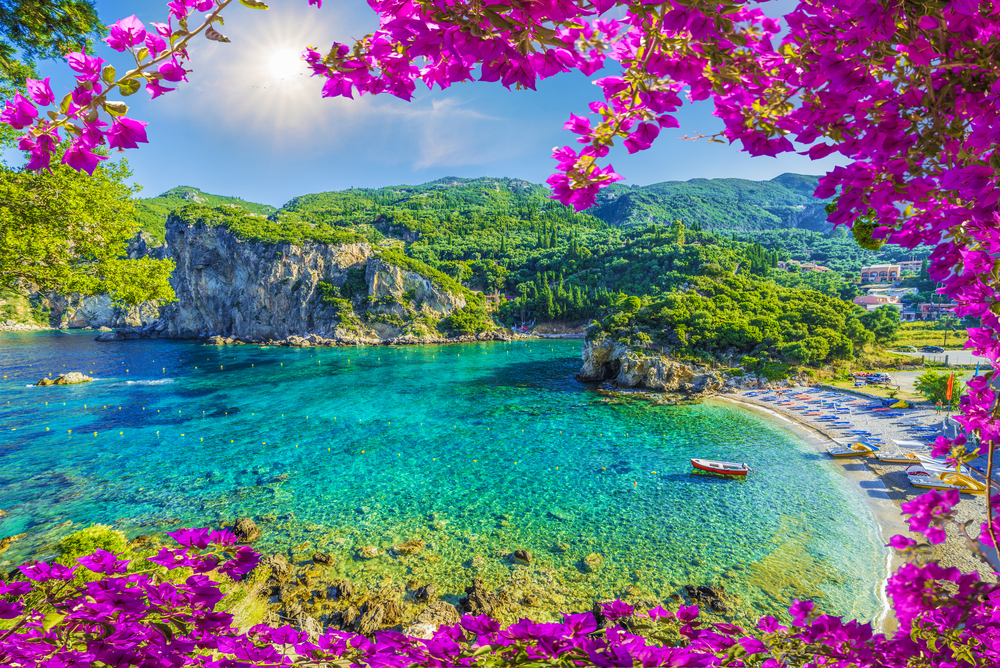 Once you've soaked up the sun on Agios Ioannis Peristeron and Dassia Blue Flag beach, there are plenty of other beautiful sands worth discovering across the island. Paleokastritsa village is probably the most famous on Corfu, situated 23km northwest of Corfu Town (and totally worth the journey). It boasts a total of six sand and shingle beaches dotted around the area, each as picturesque as the next, with local taverns to dine in, a pretty harbour, waterfront bars and even a nearby Monastery – all backed by scenic olive-grove forests. Bliss.
In addition, Agios Gordios Beach (16km southwest of Corfu Town) and Myrtiotissa Beach (17km west of Corfu Town) are also worth visiting for their unspoilt sands and gorgeous scenery – perfect for a lazy day by the sea.
Day Trips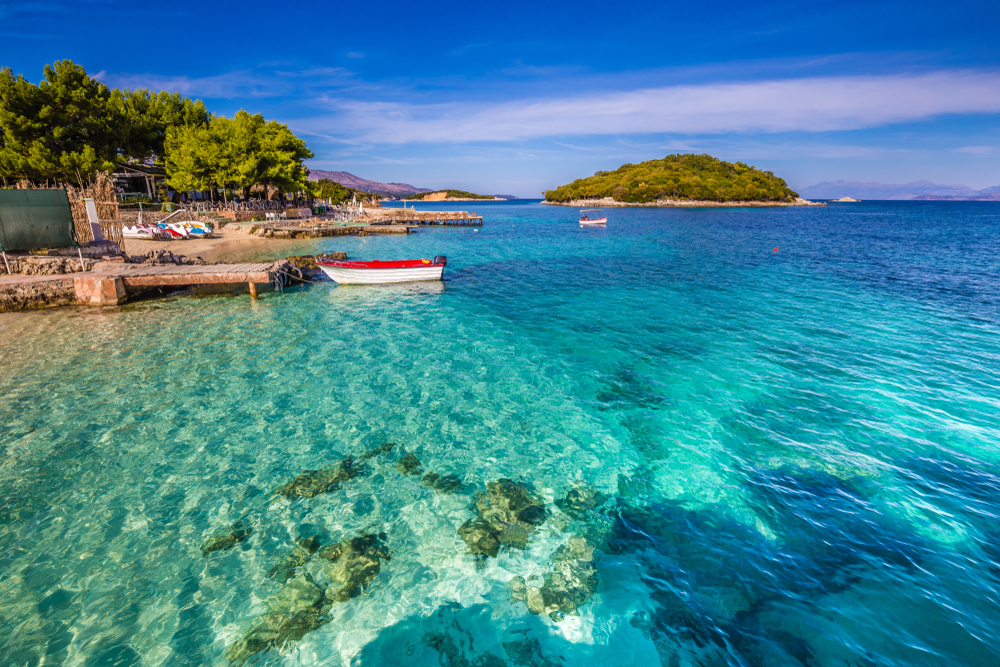 The best way to explore what this spectacular island has to offer is to book a day trip, or two. Hop on Captain Telis' boat departing from Dassia Beach, and enjoy a pleasant sail to Kassiopi Village. Asteras Boat Cruises are a great way to soak up the scenery, passing some beautiful offshore destinations along the way – not to mention the tasty BBQ on Barbaro Bay!
Like to stay active during your getaway? The Bike 'n' Bite tour available from Kerkira (roughly 20-minutes from both Dassia and Agios Ioannis Peristeron) is an exciting way to tour the island on two wheels. This half-day tour on COCO-MAT wooden bicycles will have you pedaling past some of the islands tourist hot spots, from Corfu Town Old Harbour to the Old Fortress and other notable landmarks – pausing at a street market en route to re-charge.
If history is your thing, you can discover the ancient-old city of Butrint and its captivating National Park on a full-day trip leaving from Corfu Town. A professional guide will lead you through the port city of Saranda and towards the UNESCO World Heritage Site, where the mysterious city once disappeared under layers of silt, before it was later uncovered by archaeologists. Highlights include the Theater and Temple of Asclepius, and the Roman Baths, complete with awe-inspiring mosaics.
Well, what are you waiting for? Book your Corfu Holiday today.