The Greek Islands are one of the most popular holiday destinations, drawing in thousands of tourists from around the world – and for good reason! While each island has its own unique history and culture, they all have important features in common. Whether you're looking for ancient sites, laid-back tavernas, energetic clubs, or pristine beaches with endless views of cerulean water, the Greek Islands are sure to appeal.
Santorini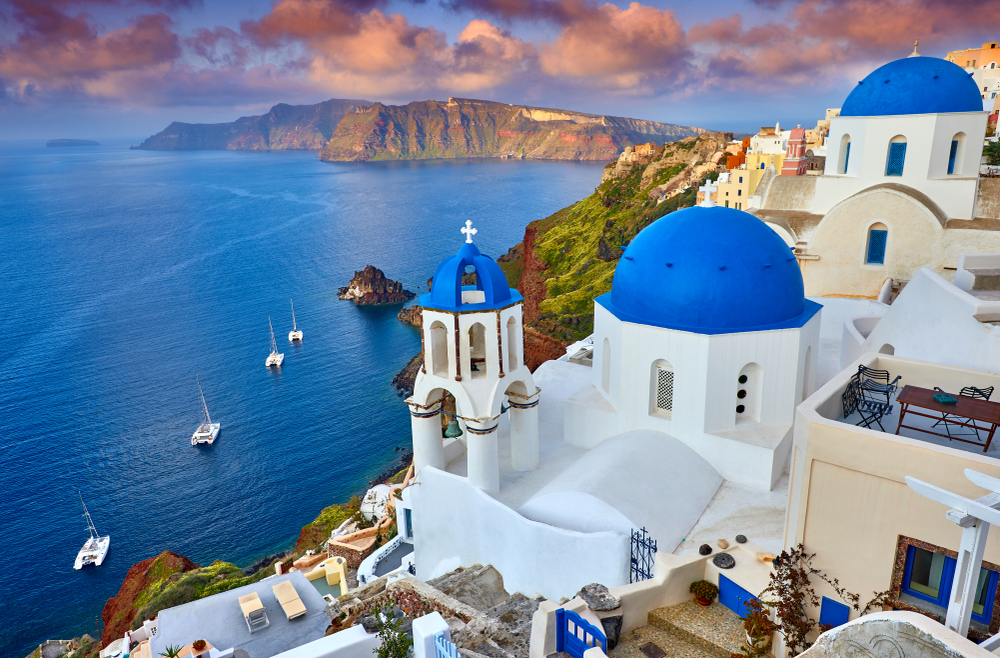 Santorini is the image of perfection, with its brilliant white buildings contrasting sharply against the deep blue sea and sky. The site of an ancient volcano, this island has been entrancing visitors for centuries. You can't visit Santorini without hiking the high slopes of Oia for gorgeous views of the Amoudi Bay; it's especially breathtaking at sunset. While you're here, don't forget to visit the stunning black and red-sand beaches. The island is also popular with partygoers, with Fira town being the centre of activity for night owls.
Dine in style and take a look at our round-up of the best restaurants on Santorini.
Mykonos
Mykonos is one of the most popular in the Greek Islands, with its buzzing party scene stretching along miles of sandy beaches and warm Mediterranean waters. It's not just an island for young revellers though. For gorgeous scenery, head to Alefkandra, dubbed as 'Little Venice', as the line of properties perched on the edge of the water conjure up images of this famous Italian city. If excitement is your thing, then watersports such as surfing are popular on the 'Island of the Winds', as it's known. Explore the hills to discover 16th century windmills and magnificent views; and no trip is complete without a walk down Matoyianni Street, a chic shopping and dining destination.
Ios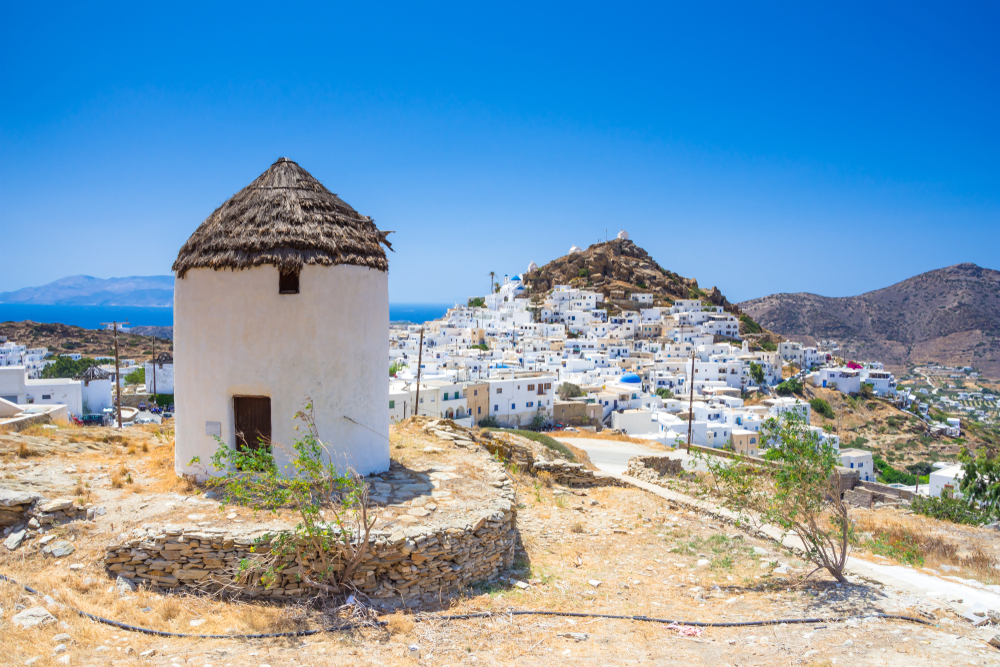 If you're looking to spend lazy days relaxing in the sun and lively nights out dancing, you can't beat Ios. Manganari Beach is the most popular place on the island to catch some rays, and with a variety of clubs and bars such as Pash Night Club and Baru, you won't have time to be bored. History lovers will enjoy a visit to Homer's tomb – the ancient Greek poet famous for works such as Odyssey.
Kos
If relaxation and history are your thing, look no further than Kos. The ancient ruins of Asklepion, once a healing temple dedicated to the Greek god Asklepius, are remarkably intact and offer picturesque views of the town. The tavernas of Kos are more cosy and low-key than the clubs on Mykonos and Santorini, but they're a great place to sit back and enjoy a beer or cocktail as night falls on the island.
Rhodes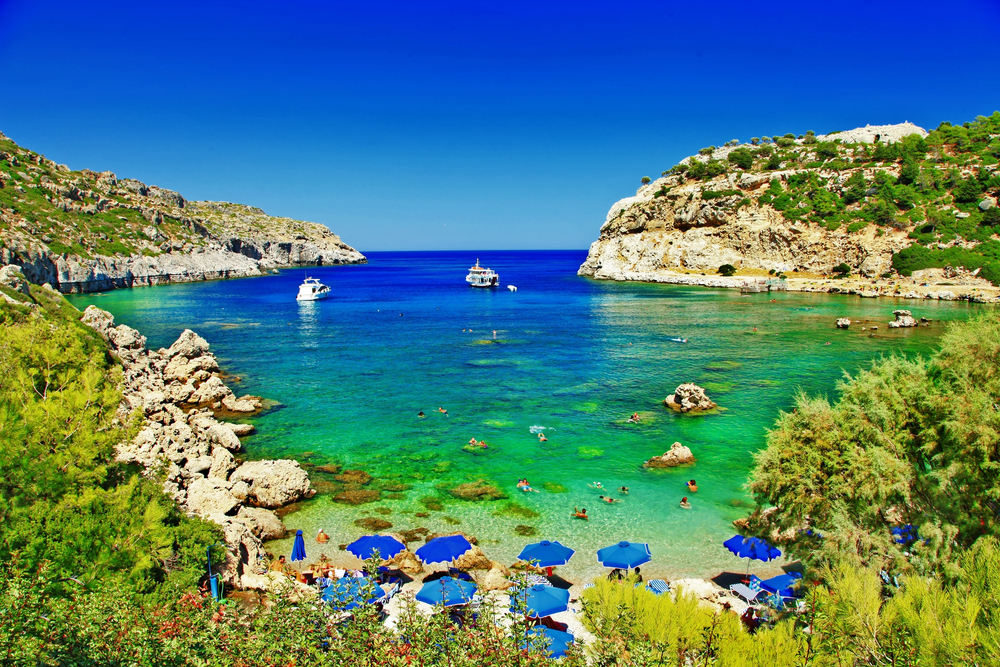 Although its grand Colossus is long gone, visitors to Rhodes can expect to see both classical and medieval sites as they tour the island. Since Rhodes is the largest of the Dodecanese Islands, you'll never run out of activities – whether you're into beaches, bars, or ancient sites. Explore the Castle of Rhodes, a stunning example of Byzantine architecture, and learn about this beautifully maintained UNESCO World Heritage Site.
Tempted? Take a look at our guide to Rhodes and start planning your itinerary.
Nisyros
Located south of Kos, Nisyros is a beautiful and underrated Greek Island. Although Nisyros's volcano is active, you don't have to worry about a stray eruption. Scientists monitor it closely, so you can tour the volcano and its nearby town, Nikea, without fear. Walk the beautifully barren and arid landscape for a view of the Stefanos Crater. While you're here, sample the ancient but perpetually popular almond drink, soumada.
Symi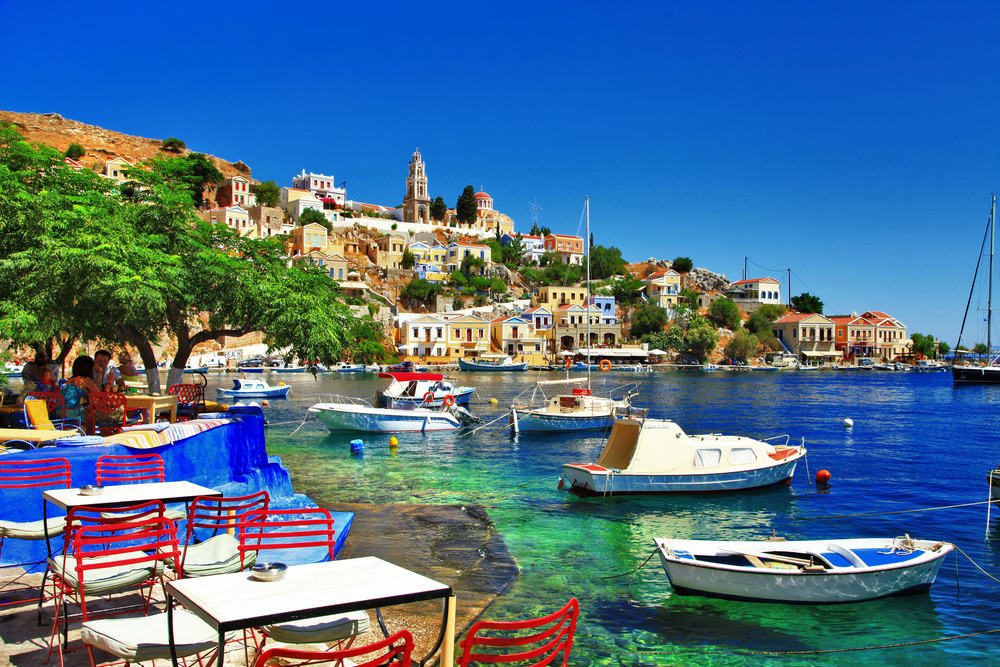 Symi is a small, unique island near the Turkish mainland. If you plan on visiting, be sure to snap pictures of pretty Symi town. Its houses are painted in bright reds, blues, and yellows, offering a pleasant contrast from the whitewashed houses on many Greek islands.
Gyali
Located between Kos and Nisyros, the small island of Gyali is known mostly for its pumice mining, and you'll be able to see the impressive stepped quarry as you sail to shore. While the island is practically uninhabited, it's a great place to catch your breath. Take a dip in the stunning azure waters and rest up for the adventure ahead.
There's An Island For Everyone
No matter where your Greek Islands adventure takes you, you'll be able to spend it doing the activities you love most. Whether you're looking for vibrant nightlife, stunning views, or relaxing beaches, these islands offer plenty of options that guarantee a memorable trip – and if you need any more persuading (yeah, right!), simply take a look at some of the most stunning places to visit in Greece.
With thanks to LoveMyVouchers.co.uk for contributing this guide to the Greek Islands.
For more details regarding fantastic luxury trips to the Greek Islands, visit our Complete Travel Guide to Greece, where you'll find a selection of inspiring blogs, weather information and travel updates to browse.
---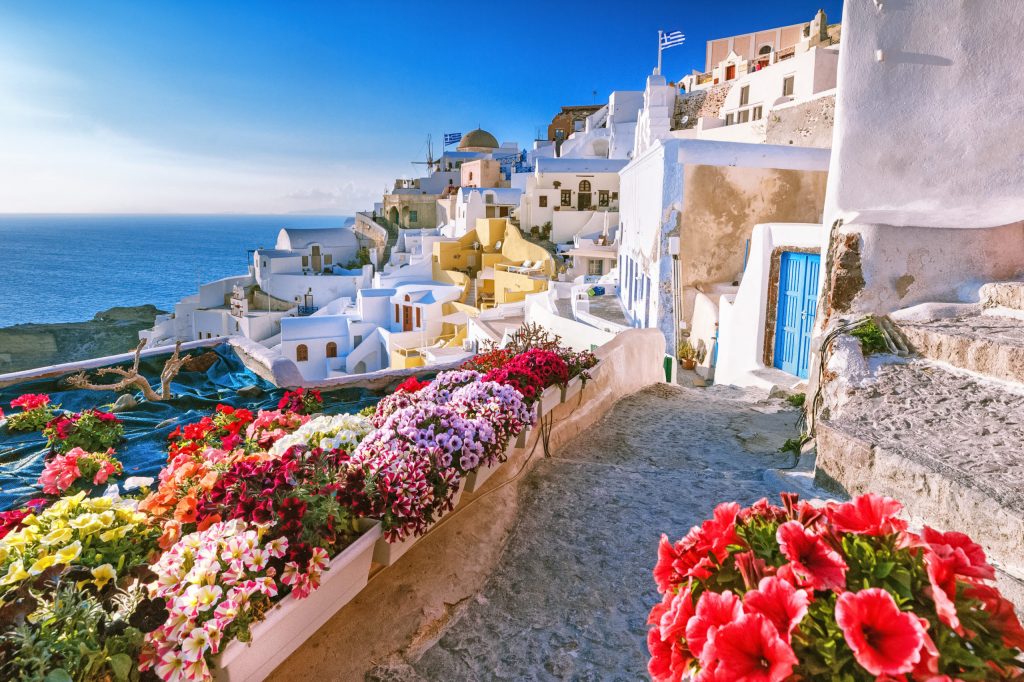 Give Greece a go
Letsgo2 have simplified bespoke premium travel and Greece is a popular choice for those looking for luxury that's a little closer to home.
Let us take you there in style, working with our partners we have crafted some wonderful deals at some of the most luxurious spots in this beautiful part of Europe.