Spectacular scenery, stunning beaches, wonderful weather, friendly people, amazing traditional food and steeped in history – there are so many reasons why this part of Europe is so popular.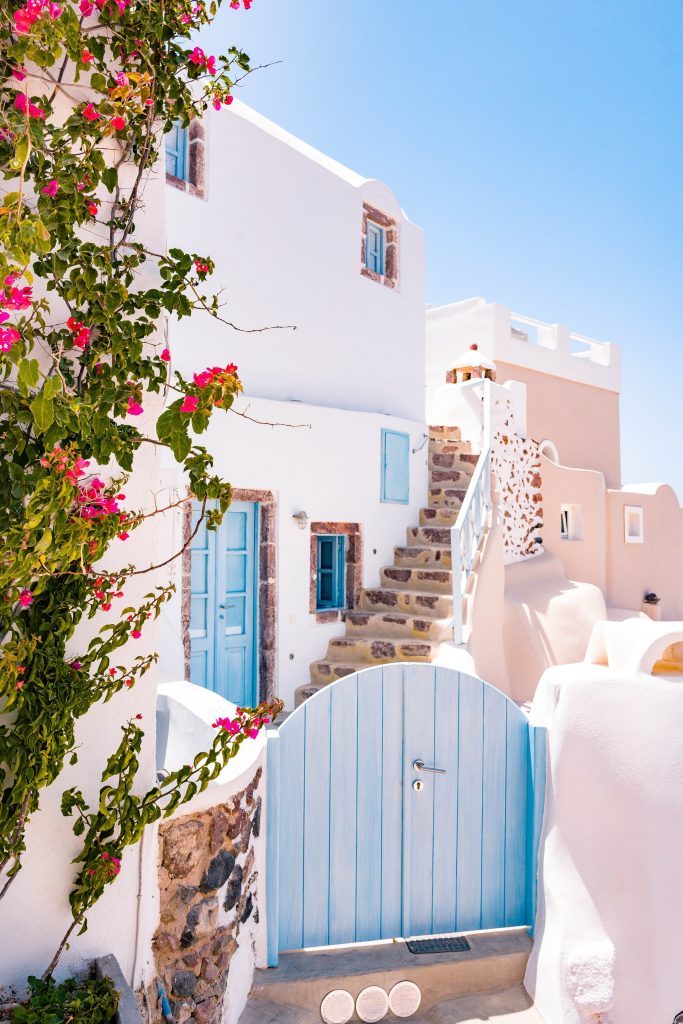 Whitewashed villages, golden beaches, emerald-olive groves and postcard-worthy islands are a few things that spring to mind when we think about holidays to Greece. Located in Southeastern Europe with thousands of stunning islands sprinkled across the Aegean and Ionian Sea, there's an abundance of spectacular beaches and coastlines waiting to be explored. Aside from its sands, Greece is renowned for its fascinating ancient-old architecture and UNESCO World Heritage Sites, playing host to some of the most iconic landmarks in the world.
Where To Stay
Greece has some amazing destinations to visit across its islands and on the mainland – each offering a combination of sandy beaches, vibrant towns and awe-inspiring architecture. Choose from a variety of resorts including Athens, Halkidiki, Rhodes, Crete, Kos, Corfu, Costa Navarino, and Santorini for your next sun-kissed holiday.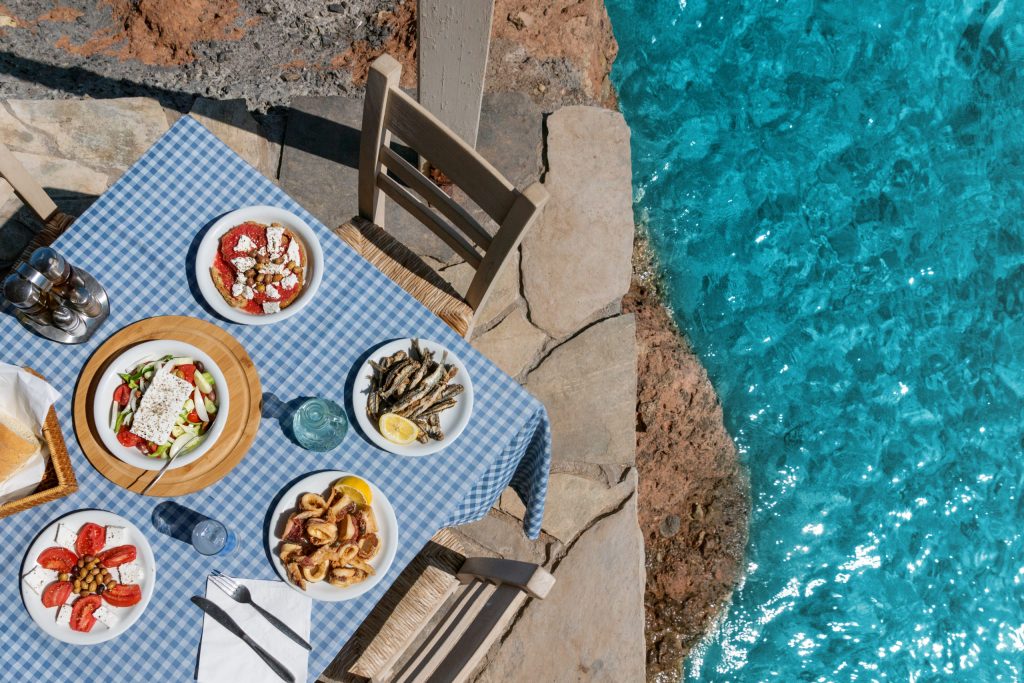 Food & Drink
Traditional Greek cuisine is in every way delicious. If you haven't yet sampled the vibrant flavours and feel-good dishes of this Mediterranean gem, then you haven't lived. Making use of ingredients such as vegetables, olive oil, fish, meat, grains, wine and cheese, you can expect to find authentic and hearty dishes including Moussaka, Dolmades, Feta Salad and mouth-watering Baklava on every menu in town.

WEATHER
7 months of sunshine

Greece boasts a typical Mediterranean climate, with summers pleasantly warm and dry and winters that are often mild and wet. The best times to visit Greece are the months of April – June, September, and October when temperatures are pleasant with an inviting sea breeze (ideal for a day out exploring the towns). During the peak season, you can expect temperatures to reach highs of 40°C – now that's toasty! The typical season extends from May to October when the weather is consistently very warm and dry.


INSPIRATION
what to see and do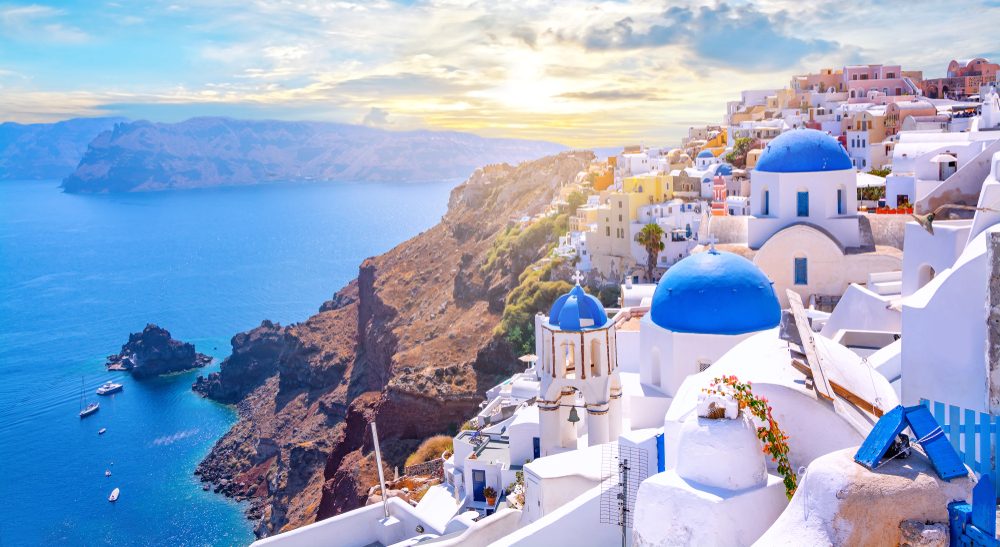 The doors to our favourite destinations around the world have been closed for what feels…
---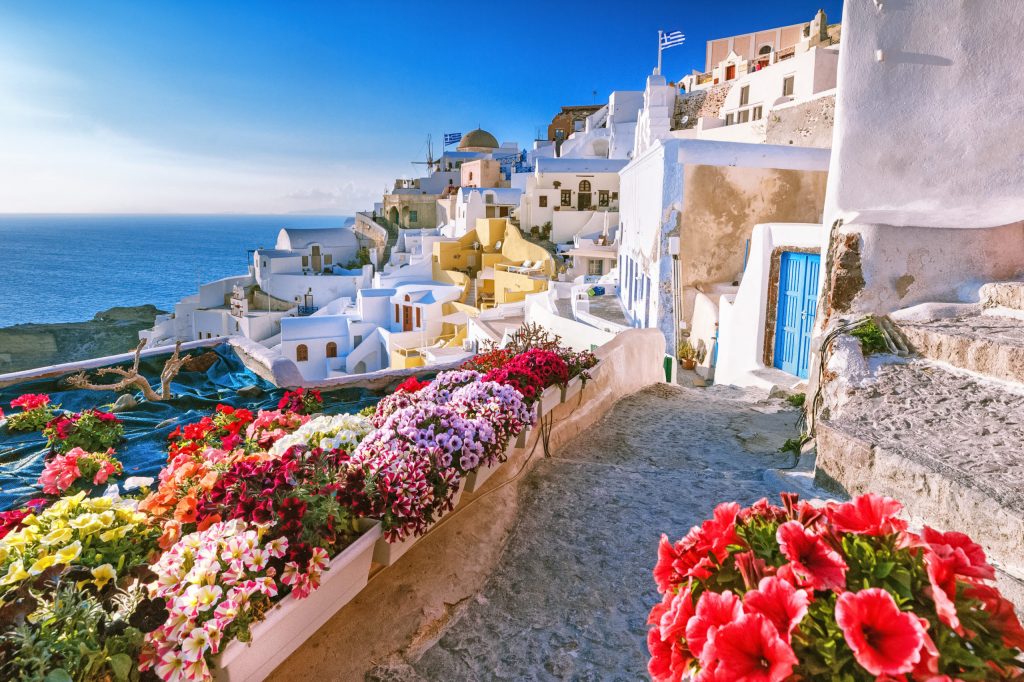 Give Greece a go
Letsgo2 have simplified bespoke premium travel and Greece is a popular choice for those looking for luxury that's a little closer to home.
Let us take you there in style, working with our partners we have crafted some wonderful deals at some of the most luxurious spots in this beautiful part of Europe.