If poolside waiter service, marble interiors and Michelin-star restaurants with unrivalled sea views sound like your idea of bliss, well, join the club. Developing a taste for the finer things in life does usually come at a cost, but in this instance, we're on hand to help you become a luxury travel expert, for way less.
First Class Here You Come
We've seen it in all the movies, there are plenty of tips and tricks worth trying in order to bag a better seat – but if you don't look like you're going on honeymoon and you're not a natural at turning on the waterworks – don't worry, there's still hope.
If you're a frequent flyer it really is worth joining airline loyalty schemes and racking up those all-important miles. Loyalty members can use their accumulated points to bag a number of benefits – one example being you can use it towards upgrades on tickets that have been purchased for cash. Plus you'll be notified of any discounts, priority boarding and other perks. If you do want to upgrade, take advantage and do so for a long haul flight – the longer the flight, the longer the leisure.
Failing this, simply ask!
Get From A To B In Style
Ok we're not promising limousines, but relying on public transport while you're abroad can be stressful. It's hot, you might not speak the local language, and you have a fortnight's worth of luggage to get from the airport to your hotel. Travelling by taxi is a more leisurely and straightforward way of getting around, in our opinion. One of the simplest ways you can plan ahead is to contact your hotel before you fly and ask them to provide you with an estimate of the expected (or fairest) price from the airport to your hotel. This will also save you from being over-charged or ripped off at the taxi rank.
Sit back, turn the air con up and start your holiday in style.
Travel In Shoulder Season
It's not only the weather that soars during high season, it's flight and hotel prices too. Understandably, if you're whisking the whole family away and have to travel during school holidays, this can't be helped. But if you can help it, try to avoid peak summer months, festive seasons and any bank holidays, as this is when hotels are most expensive – and, due to volume, airfares will bump up too. Travelling in the "shoulder season" (between peak season and low season) means you're still likely to benefit from gorgeous weather, with fewer crowds, for lower costs. This means you can book that five-star all inclusive you've earmarked without worrying about your wallet.
Research Exchange Rates
This one applies for the more spontaneous travellers among us. If you're not too fussy about where you fly, you can easily travel like a King and Queen on your next venture. Use tools such as XE Currency Converter to check out live market rates and discover where your currency is the strongest at that time – you might find that the pound (or whichever currency you're using) is particularly strong against a destination you hadn't considered – meaning you'll benefit from excellent value for money on hotels, restaurants and more once you touch down.
Up Your Hotel Game
If swanky hotels are your guilty pleasure, it might be worth shopping around before you sign up to a popular chain. While the big brands guarantee a plush pillow to lie on (albeit for jaw-dropping prices), you could be getting a lot more bang for your buck by staying a few miles up the road, instead – and without having to compromise on quality.
Forgo Famous Cities
While that obligatory Eiffel Tower snap will compliment your photo album perfectly, you might find that travelling to prestigious cities such as Paris, Rome and Barcelona is a quick way to whittle down your wallet. Regional city prices can be considerably lower with regards to accommodation, restaurants and public transport – meaning you'll have more in your pocket for the finer things!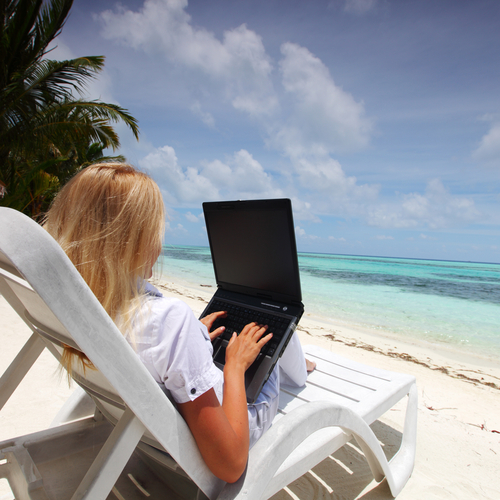 Share your travel story and save £100 on your next holiday
Get in touch, tell us your travel story and if it's selected to be published by our editors you could earn £100 off your next holiday with Letsgo2 travel.