A question we all ask ourselves the minute that holiday confirmation email lands in our inbox – what do I need to pack? Today, there are all kinds of tips, tricks and organisational tools to help us complete such feats – so we're on hand to offer some of our own knowledge and show you how to pack a suitcase efficiently – from pack-friendly purchases to intuitive travel hacks.
1. Packing Cubes
Whether or not organisation is a strong point of yours, packing a suitcase always poses a challenge. We could spend hours tapping "how to pack a suitcase rolling clothes" or " how to pack a suitcase without creases" into Google, or to save time, we could simply invest in some packing cubes, instead. Designed to fit effortlessly in any suitcase, these lightweight bags are a fantastic way of organising your luggage neatly, compressing your clothes and limiting any wrinkles – all without risking the sleeves of your favourite blouse getting caught in the zip, too.
If you're channelling your Marie Kondo, why not pack each cube with the outfits you'll wear that day and night for easy access?
2. Roll Rather Than Fold
Rolling takes significantly less space than folding, and if you do it right, it doesn't necessarily mean more creases. Use the packing cubes to keep everything together with the minimum amount of air. Dressier items (like a silk skirt) should be folded, not rolled, and placed on top of everything else to avoid wrinkles. If some things do get a little more creased than you'd ideally like, a quick fix is to put it on and give it a quick blast with a hairdryer to smooth out any lines (without actually having to do any ironing).
3. Go Light
Placing your checked-in luggage on the conveyor belt is always a nerve-wracking moment, even when you've weighed it numerous times before leaving the house. If you're in two minds about packing your favourite pair of shoes so not to exceed those all-important kg's, it might be worth investing in a lighter suitcase. An ultralight suitcase could change the way you pack forever. Weighing significantly less than your standard 4-wheeler, this style of suitcase will allow more room for weightier items inside – so you don't have to sacrifice your stylish summer wardrobe every time you travel.
4. Get Tech Savvy
You don't have to be a self-proclaimed gadget geek to get on board with the latest technological travel trends, and it just might help if you succumb to purchasing one, or two, before you fly. One of our top recommendations is the universal plug adapter – catering to every destination you can think of. This compact all-in-one tool will save hours of searching your cupboards for the correct adapter, and it won't leave you disappointed when you arrive in your resort hotel room only to find that you need an extender – since everything you need is built in!
Our second recommendation applies to those who love nothing more than settling down on a sun-lounger with a good book to get lost in. While picking up a dog-eared book and shaking the sand from its pages is a pleasant thought, it's not practical. Pack a lightweight Kindle and you can download as many books as you wish – plus any documents you may need too – so you don't need to fill up your suitcase with papers.
5. Know Your Baggage Restrictions
If you're travelling with hand luggage, you'll need to plan liquids (we're talking perfume, moisturisers, shampoos etc) carefully as they must be in containers under 100ml. Your best bet is to buy travel-sized bottles either beforehand or at the airport; if you prefer you can measure out and pour liquids into smaller bottles or containers yourself. Remember to pack potentially messy items inside sealed zip lock bags, or wrap them in cling film to prevent any unwanted leakage.
6. No Tangles
There's nothing worse than going to put on your favourite necklace and being faced with a knot the size of a golf ball (slight over-exaggeration, we know). It's complex, it's time-consuming, and it's incredibly frustrating. Simple household items such as a pill case or even a straw can keep delicate jewellery in tact.
7. Bulk Up For Boarding
It may sound drastic, or remind you of a comedy film sketch, but wearing the bulkiest shoes and clothes items that you want to take away with you on the plane is the best way to save space in your suitcase. And no, you don't have to end up looking like Joey from Friends when you try this at home… (if you know, you know!)
8. Cotton Wool Cosmetics
We sincerely hope you haven't had to experience your favourite powder concealer, bronzer or blusher smashing in your bag before; but if you have, know that you'll never have to experience it again. This easy travel hack simply requires you to place some cotton wool between the powder and the case before shutting, and voilà – smash free make-up ready to use overseas.
9. Pack A Spare Change Of Clothes
Be prepared for if the unthinkable happens and pack a spare change of clothes in your hand luggage. It may seem like a misuse of space, particularly if you're trying to pack light, but you'll be thankful for it if for any reason your checked luggage doesn't appear on the conveyor belt after your flight. This can also come in pretty handy if you're travelling long haul and prefer to spruce up post-flight.
10. Download Google Maps
Whilst strictly this isn't a packing hack, it is a great way to plan your journey once you touchdown in your desired destination. Download a Google map of the city/resort on your phone for offline use. Not only will this save your data when travelling, but it'll also give you the opportunity to plan in advance (or even pass some time on the plane) where you want to head towards once you arrive. While you're at it, make sure you save the location's top attractions on Google Maps too. This will help you understand what's close by to your hotel and which attractions you'll need public transport to visit etc.
11. Leave Space For Souvenirs
This really is essential. You never know what might catch your eye in those beachfront boutiques or famous city streets…
---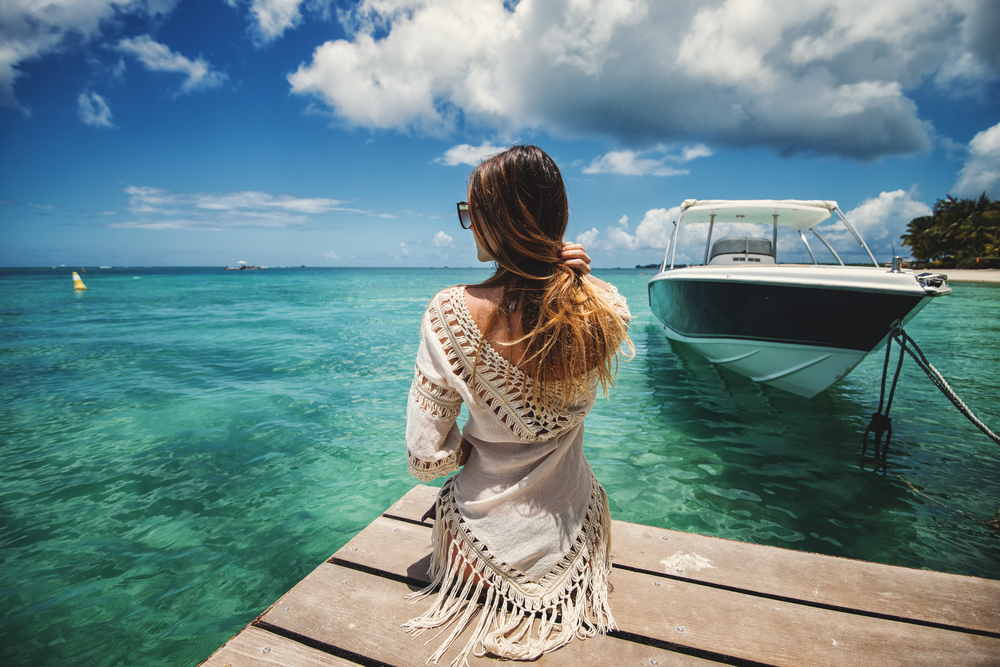 Premium holiday deals and special offers from Letsgo2
From luxury on the Mediterranean, five star luxury holiday deals in Dubai to serene opulence in the Maldives and cosmopolitan city breaks in the USA, we'll find your perfect holiday – for less.
Just tell us where you want to go and we'll find the best deal that will get you there in style.