THE MALDIVES
our guide

The Maldives are a large group of coral islands in the Indian Ocean. Each Island forms part of group called an Atoll of which there are 26 in total. Formed from coral they are perfectly and uniquely position to give one of the most memorable and relaxing holiday experiences in the world. A holiday to the Maldives is first and foremost about relaxing.
A holiday to the Maldives is generally suited to adults, but there are resorts that offer plenty of activities to children and with the safe and unique waters of the resorts, children of all ages will enjoy discovering the underwater world at your hotel room door.
One of main attractions however is the peace and tranquility that this amazing place has to offer, if you're looking to get away from the modern stresses of life then there can be no better place. Whilst many resorts offer Wi-Fi you will find that most of your days you are free from modern technology and can just enjoy the sun, sea and snorkeling; making this the ideal honeymoon destination.
Diving is of course one of the main attractions of such an island based destination. Whether you're an experienced diver or looking to learn, most resorts such a Meeru Island offer a fully certified PADI school, and a vast range of diving courses from beginners to advanced, and over one day to full 7 day courses.
So if it's a honeymoon or just to get away from it all a holiday to the Maldives will be unforgettable.
---

WEATHER
when to travel

The Maldives are hot and sunny year round with average temperatures above 27 degrees. The Summer months of May to October typically sees monsoon showers.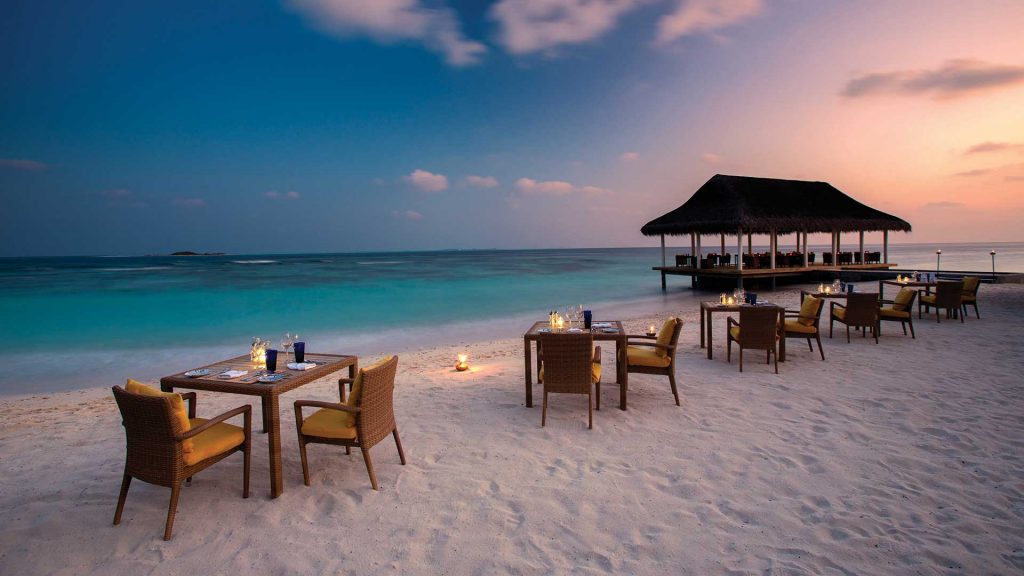 The beautiful Maldives needs no introduction; its coral blue waters, sprawling beaches and luxury overwater…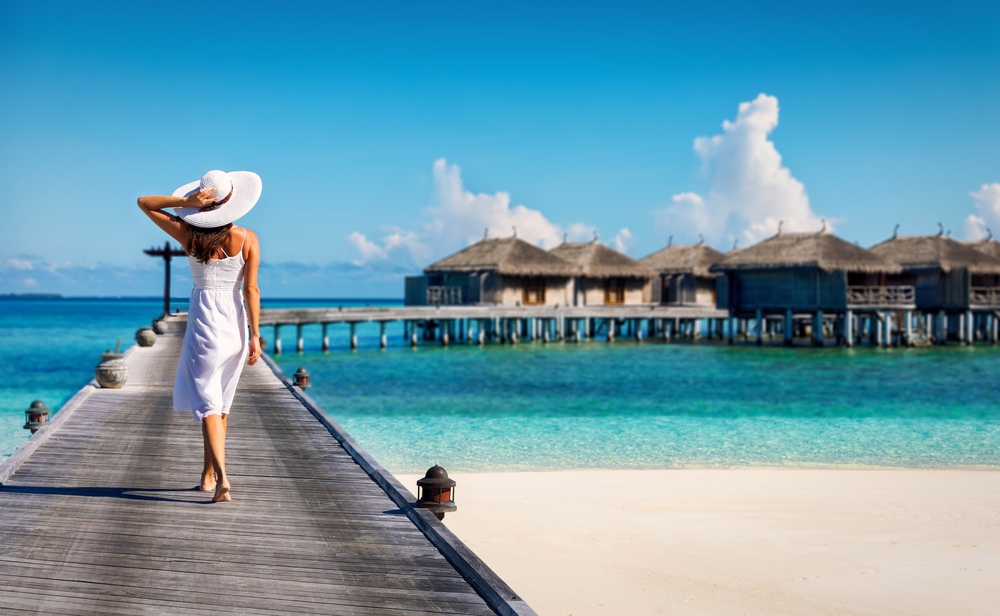 Refined Relaxation Guaranteed
Maldives are a magnet for luxury seekers, with the many plush hotels and resorts tastefully scattered over these paradise islands.
Find your perfect Maldives experience, with luxury spacious over-water villas with plunge pools, relaxing spas and refined restaurants serving the very best local and international cuisine.
Let us get your there in style, explore our range of our premium suites and villas and relax.