Whitewashed buildings, lush olive groves, quaint pebble coves and historic remnants are a few of the things that make Greece such a sought-after holiday destination. But what sets this Mediterranean country above the rest is its fabulous cuisine. Influenced by Eastern and Western cultures, the food in this part of the world is famed for its fresh ingredients, with dishes vibrant in colour, texture, and most importantly flavour. It's no wonder traditional Greek food recipes win the hearts of everyone that walks its cobbles. 
We've rounded up some of the best bites to tuck into while visiting Greece, from hearty stews to seasonal salads and those all-indulgent sweet treats. We hope you're hungry…
Devour A Bowl Of Moussaka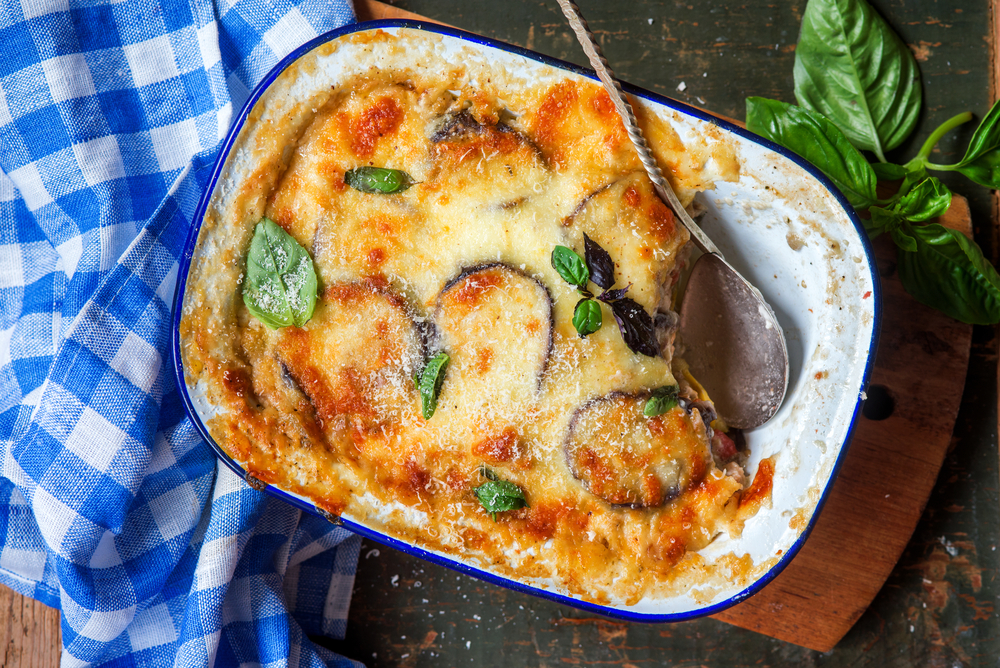 A classic, this wholesome dish can be found in almost every taverna in Greece – each serving up its own twist on the traditional recipe. This culinary favourite (similar to an Italian lasagne) is made using tomato sauce, sautéed onions, garlic, minced lamb or beef, layered eggplant and rich béchamel sauce, topped with a sprinkling of bubbly cheese. Perfect if you're craving something hearty.
Delicious Dolmadaki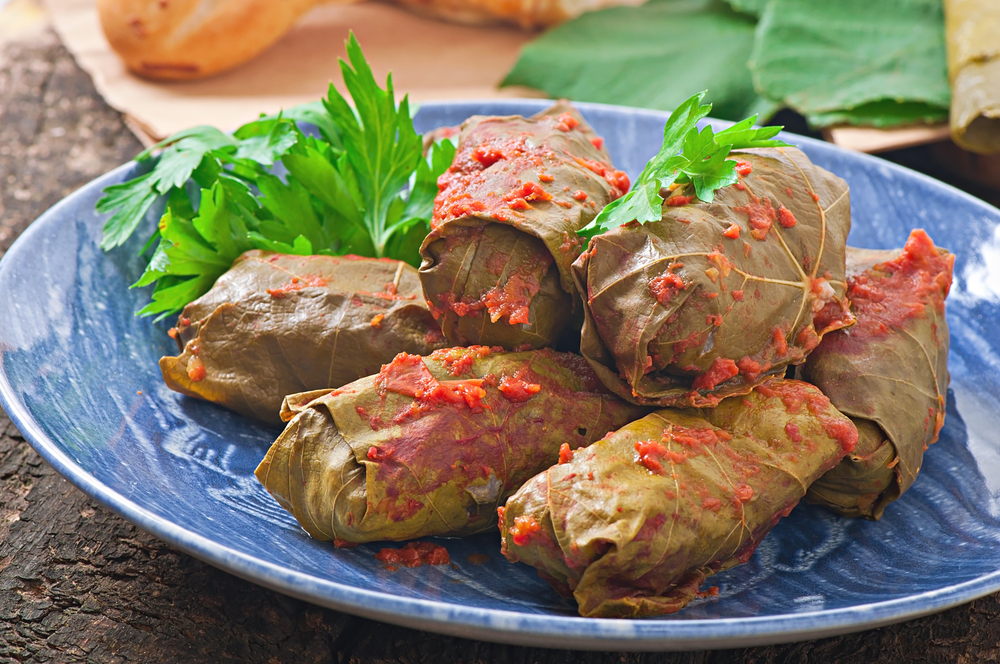 Dolmadaki, dolmades, stuffed grape leaves – whatever you like to call them, they're utterly delicious. You'll find these edible grape leaves stuffed with herbs, such as parsley and mint, ground meats and rice for a simple yet satisfying snack. This versatile dish is often enjoyed as an appetizer with a wedge of lemon for a refreshing citrus hit.
Indulgent Baklava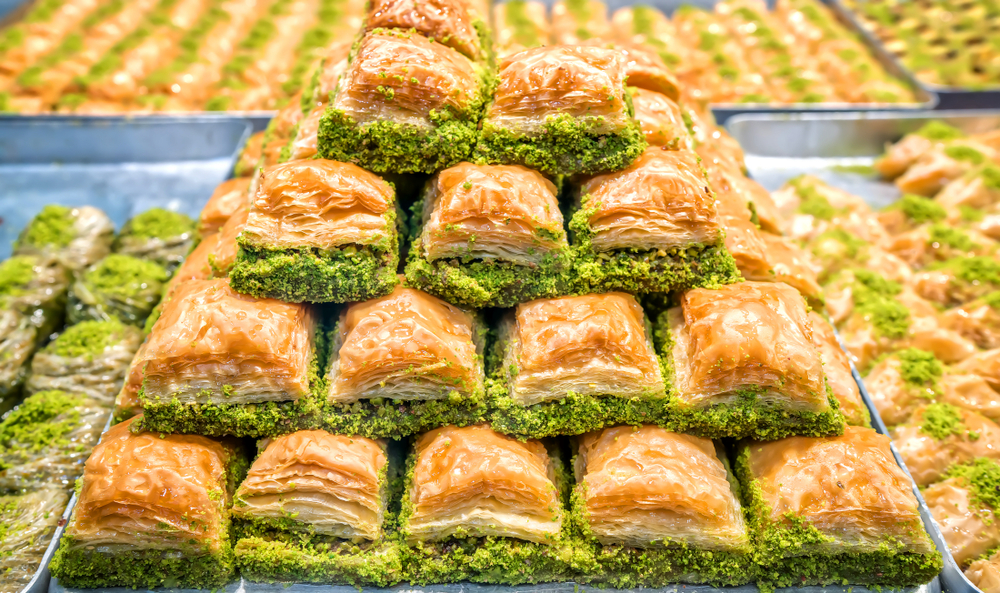 Calling all sweet-tooth's, this baked dessert is an absolute must-try while in Greece. Consisting mainly of nuts, butter and sugar, Baklava is made by layering sheets of flaky filo pastry, drizzling with sweet syrup and then baking in the oven, before topping with crunchy chopped nuts. The result, an indulgent and sticky slice you'll struggle to say no to.
Satisfying Stifado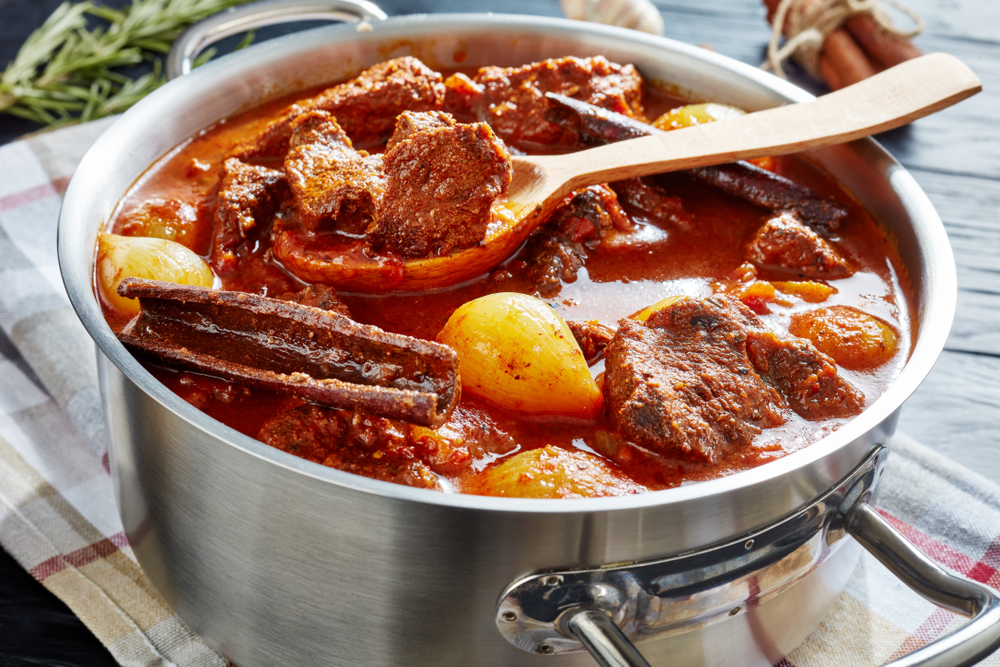 If you're looking for a hug in a bowl, Greece's famous and fragrant stew is a pretty spectacular choice. Oozing with a piping-hot filling of mouth-watering meat (usually beef or rabbit), vegetables, cinnamon and a splash of red wine, Stifado is Greece's answer to a traditional Sunday dinner. Served with potatoes, rice or crusty bread – perfect for mopping up those juices.
Traditional Greek Salad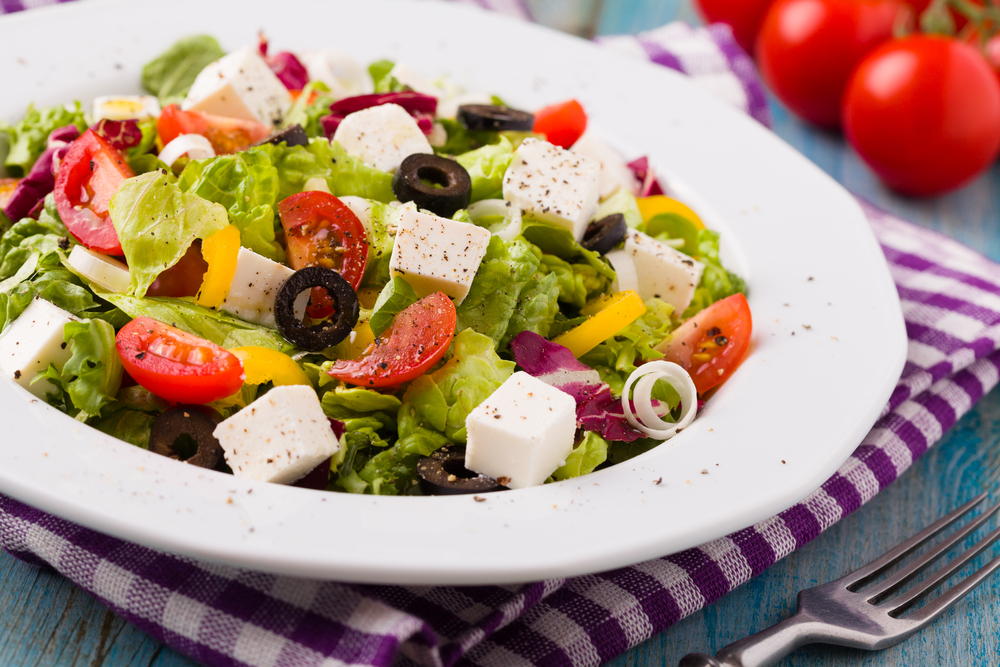 You can expect plenty more from this signature salad than a slice of gem lettuce and a splash of balsamic. Famous all over Greece, this summer staple is the perfect plate whether you're ordering a refreshing side dish or a feta-inspired main. Fresh juicy tomatoes, Kalamata olives, cucumber, crispy onions and of course, a rather generous slab of feta, is drizzled with olive oil and sea salt. We're not surprised the Greeks serve this dish alongside almost every meal!
A Cup Of Ellinikos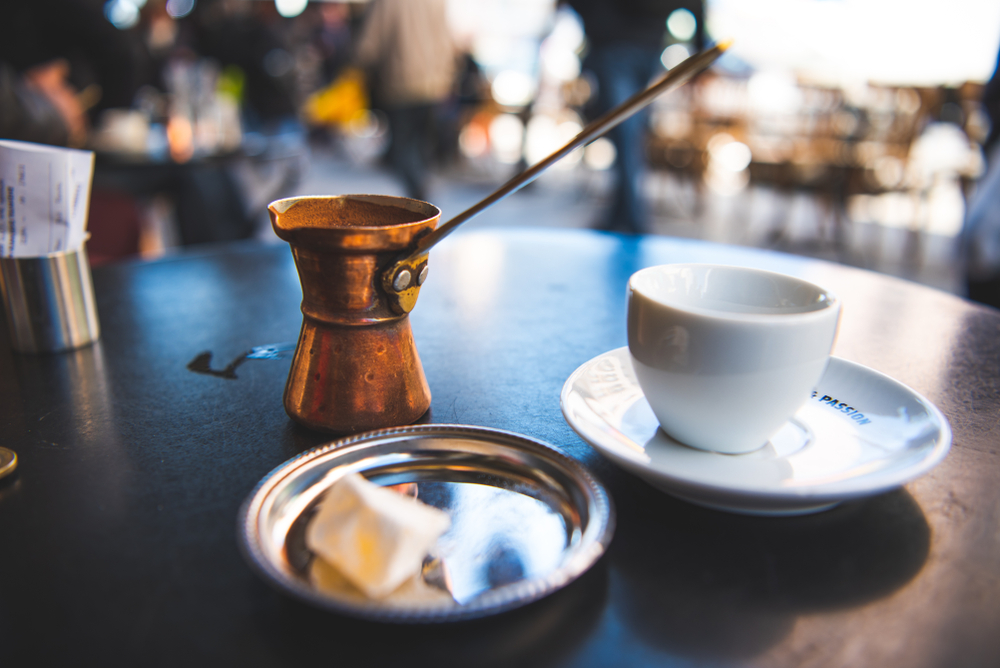 If it's compulsory that your morning ritual includes a cappuccino or two (whose doesn't?), then you're in luck. Ellinikos is one of the favoured ways to prepare coffee in Greece, using a fine grind coffee that's spooned into a traditional copper or brass pot – recognised as a briki in Greece – along with water and sugar. The briki produces a strong brew complete with a foam (kaimaki) on top, which gives it a rich finish. Typically, there are four styles of Greek coffee. Unsweetened, semi-sweet, sweet, and very sweet – so, lets hope you like a teaspoon of sugar or two!
Savour Spanikopita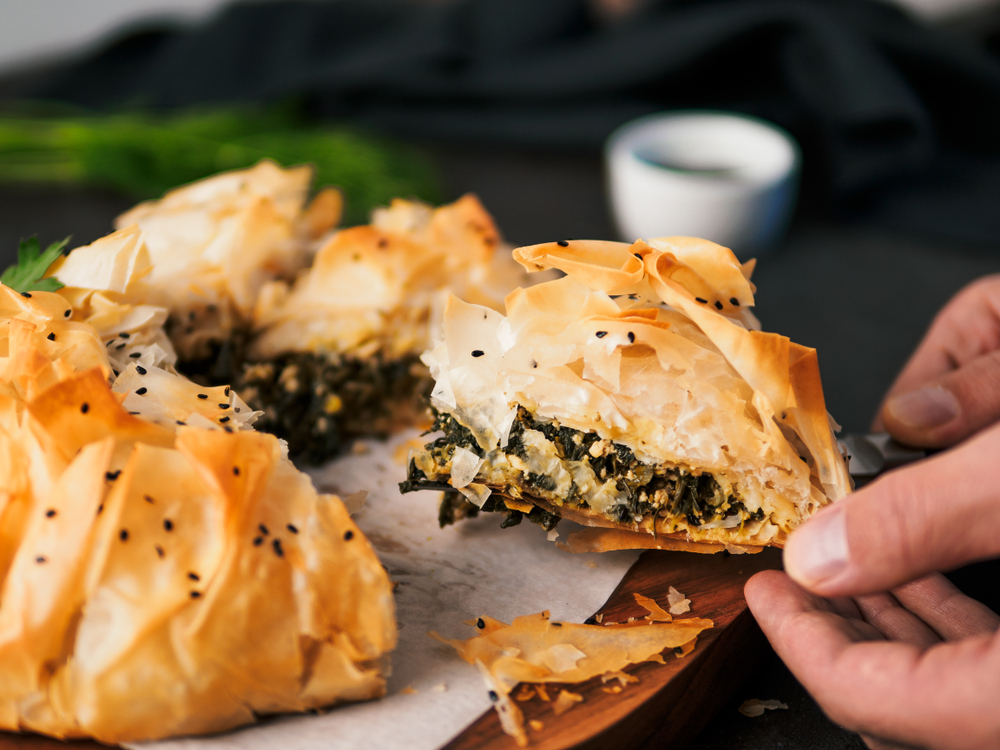 Meaning "spinach pie", Spanikopita is exactly that. This savoury pastry offers an authentic taste of Greece and can be found in any Greek bakery – but we must warn you, this sweet and salty treat can be suitably devoured no matter the time of day, meaning you could quite easily find yourself picking up more than one at one time! Crispy layers of filo are typically tossed with comforting feta and ricotta cheese, butter, spinach, dill, shallots, garlic, olive oil and a sprinkle of nutmeg – before baking until golden brown.
Get A Taste For Tzatsiki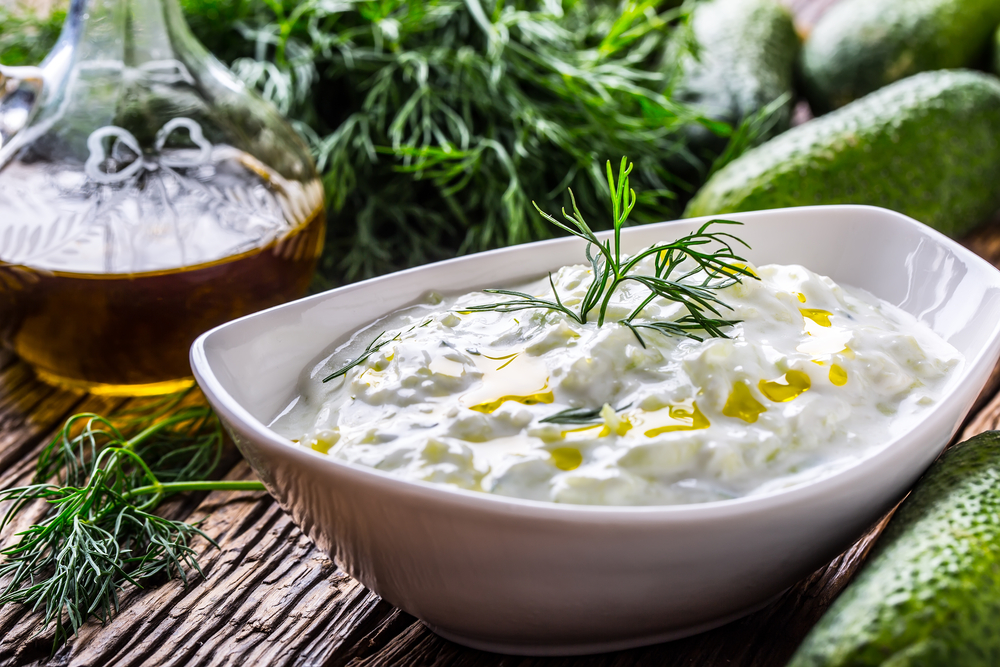 You'll be hard-pushed to find a menu in Greece that doesn't have Tzatsiki featured on it. This light and creamy dip is made up of thick yoghurt, cucumber, garlic and olive oil, and pretty much compliments every food type – particularly grilled meats, salads, pitta or crusty bread. If you haven't yet tried it, it'll be the accompanying sauce you never knew you needed.
Souvlaki Skewers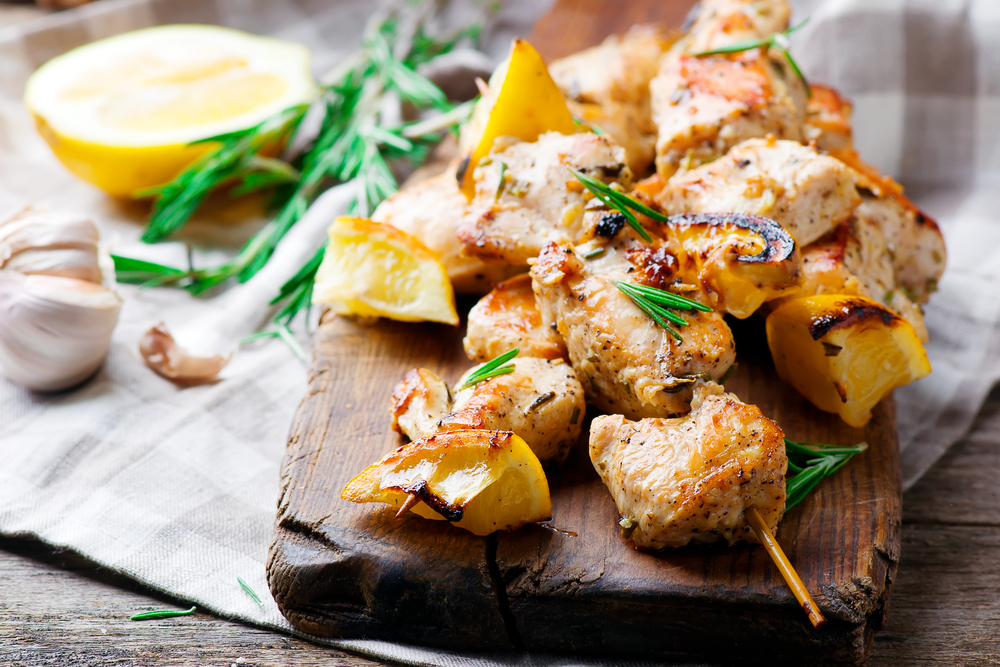 When it comes to Greek meat dishes, Souvlaki is your go-to. Typically you'll find chunky pieces of pork placed on a skewer, served inside pitta bread with chopped tomatoes, onions and a healthy dollop of our beloved tzatsiki, for good measure. However, you will also find beef, chicken, lamb and meaty fish served as souvlaki too.
In addition and similar to (but not to be mistaken for), the English kebab, is a Gyros – tender pieces of meat sliced and loaded into a pitta along with salad, occasionally chips, and that's right – more tzatsiki.
Try The Tomatokeftedes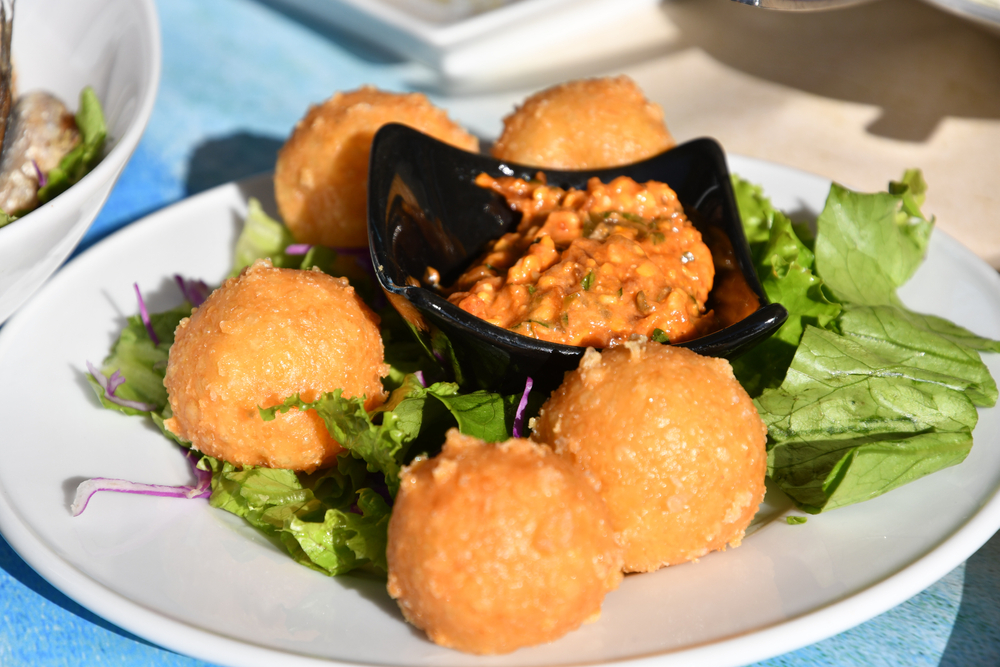 If you're travelling to Santorini, you're likely to find these vegetarian tomato fritters are a must-have when it comes to traditional meze's. The island's juicy and flavoursome tomatoes are fleshed, cubed and tossed with a refreshing combination of herbs such as parsley, spearmint and oregano, before adding onions, feta cheese and mixing with flour to form balls ready to fry in olive oil. Serve with crusty bread, olive oil or tzatsiki for a light bite that oozes sunshine.
Are you hungry yet? Whether you're heading to Mainland Greece or exploring its idyllic islands, these ten dishes guarantee a taste of authenticity.
---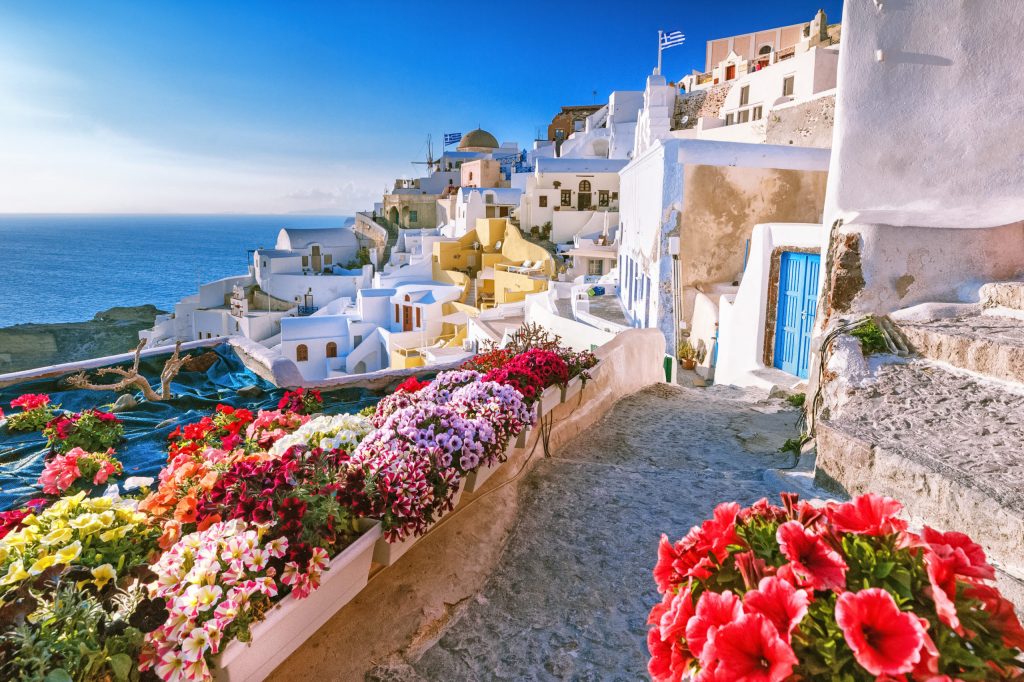 Give Greece a go
Letsgo2 have simplified bespoke premium travel and Greece is a popular choice for those looking for luxury that's a little closer to home.
Let us take you there in style, working with our partners we have crafted some wonderful deals at some of the most luxurious spots in this beautiful part of Europe.